Major Contributor
Forum Donor
Joined

Jun 5, 2016
Messages

2,386
Likes

3,718
I'm sure you know that bi-wire is a single amp connection type. However, we are discussing the bi-amp use of the speaker.
My point is they chose the term "biwire" rather than "biamp" more likely than not with intention.
I read the manufacturer documents too but cannot see anywhere it says it's bi-wire.
HINT: look at the file names for the tuning files, which are clearly posted on the product page.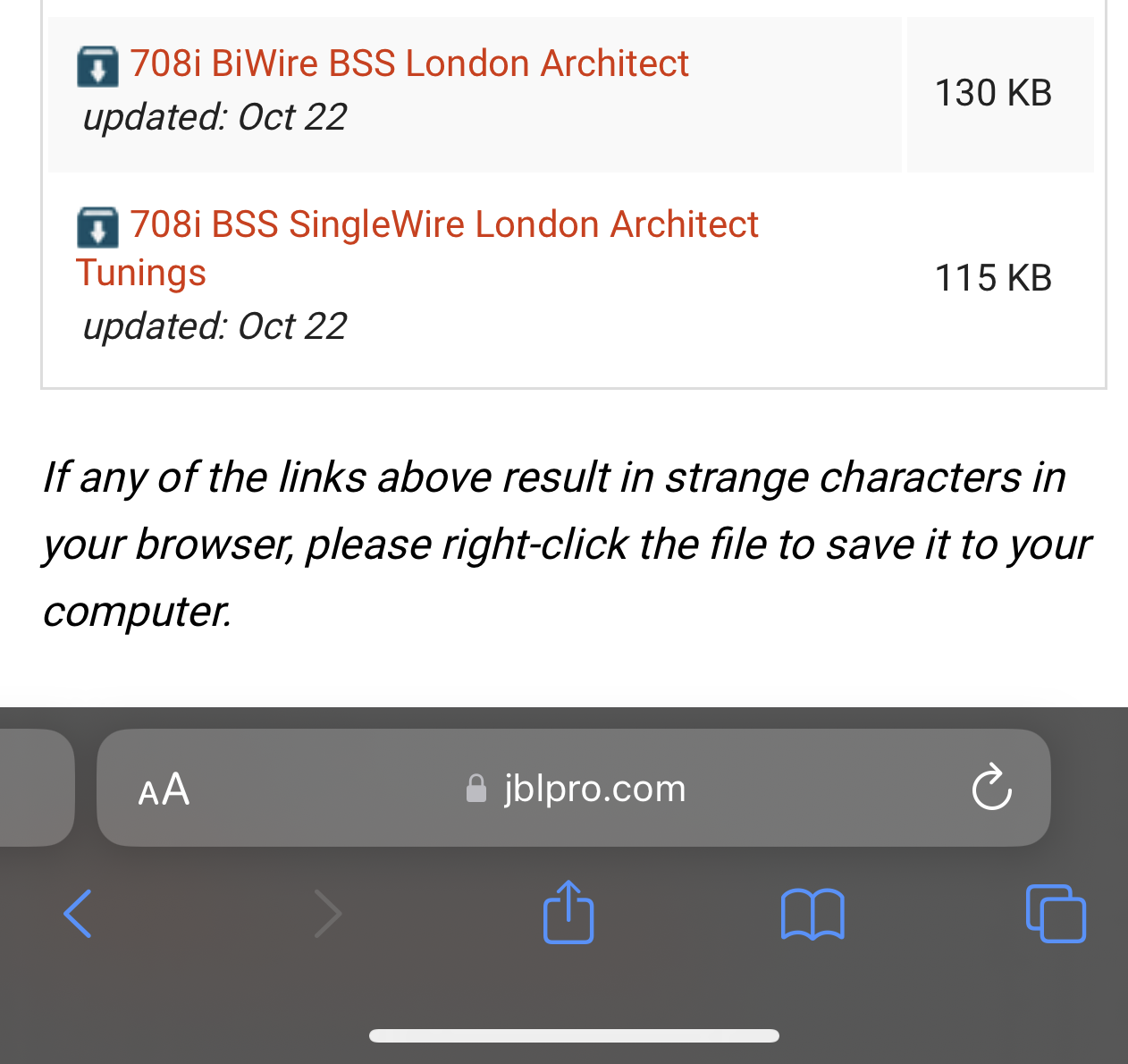 What is the benefit of using a separate amplifier for each driver then?
That's the point! Basically there isn't any advantage to using two amp channels here. As I keep repeating, the engineers responsible for this loudspeaker have said it's preferable to use one stronger amp channel over two weaker channels. So all of the talk of biamping or whatever is just an irrelevant sideshow.
However, so far not a single bit of information or proof was posted that shows information about an active crossover,
Here what actually matters: look at the manufacturer provided spin and compare it in the crossover region to the measured response. It is clear to anyone possessed of the intelligence and knowledge to interpret such graphs that all of the intended filtering, whatever that is, is in place. Moreover, the woofer response is not causing the major noted deviation from the published measurements; the native frequency response of the tweeter is. So instead of bitching and moaning about active whatever, maybe focus on that. Everything else is just a goddamn circle jerk. That kind of thing is of zero interest to me, so I'm out. Cheers.
Last edited: