Marantz SA-11s2 Review
(2008-era SACD player with Seiko NPC SM5866AS Monaural DAC)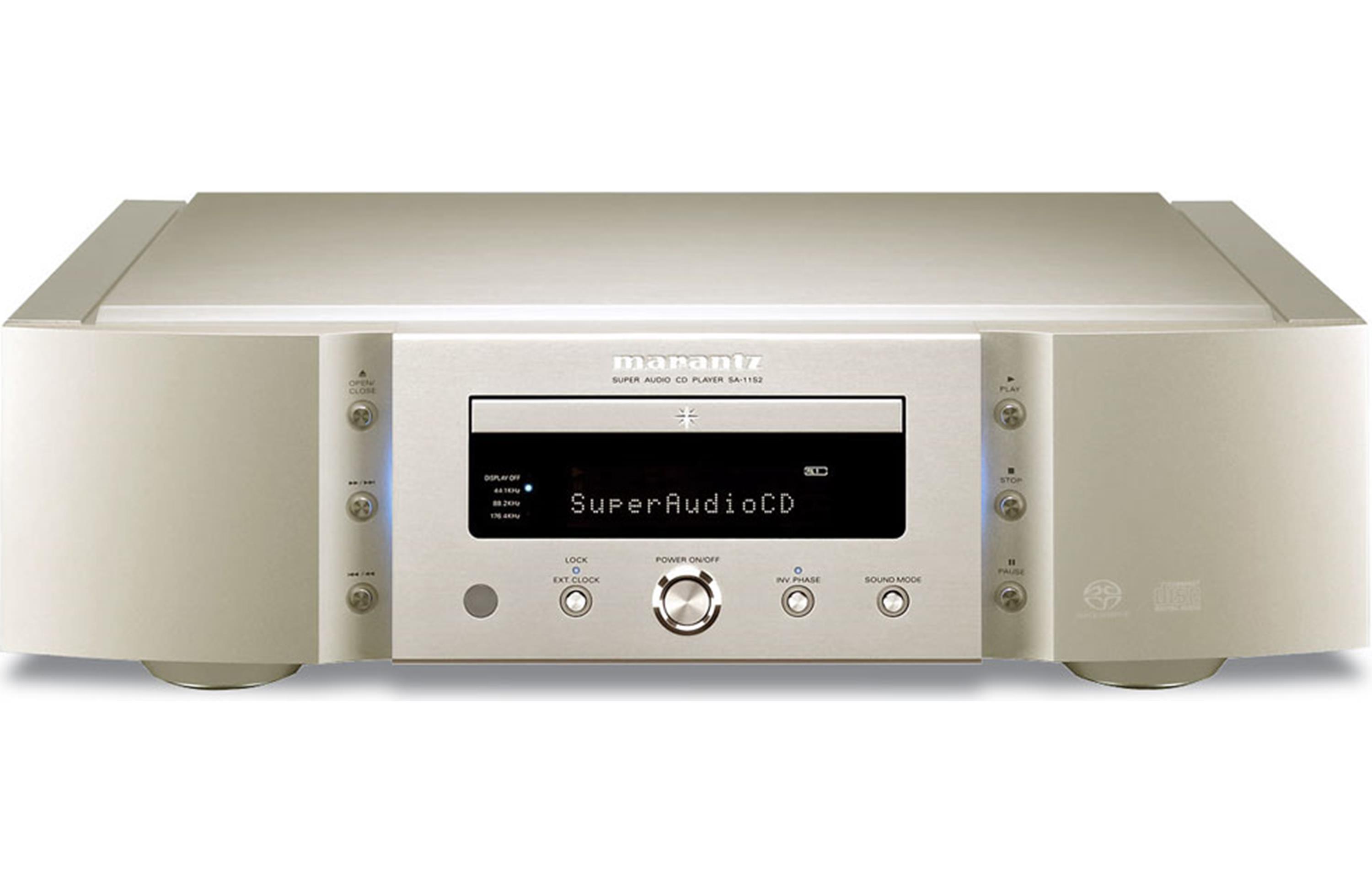 Disclaimer: This review is limited by the limited availability of physical SACD test/diagnostics discs.
DACs are all about precision
Before there was hi-fi, the battles of engineering and craftsmanship lay in the world of timekeeping. There is perhaps no watchmaking story more legendary and well documented than that of Seiko and its victory at the Neuchatel Observatory trials. Starting in 144th place in 1964, Seiko would simultaneously take the top six spots for mechanical watch accuracy at the Geneva Observatory trials in 1968. They beat the Swiss at their own game of mechanical precision watch making and unsurprisingly, this Swiss stopped holding these state-sponsored competitions after Seiko's victory. A year later, Seiko launched the quartz Astron watch and changed the timekeeping industry forever.
Seiko's role in Hi-Fi
In February 1975, three companies in the Seiko family,
Seikosha
(Seiko, founded 1892),
Daini Seikosha
(King Seiko, founded 1937), and
Suwa Seikosha
(Grand Seiko, founded 1959) formed a company called
Nippon Precision Circuits
(NPC) to commercialize the crystal oscillator ICs used for quartz watches. 30 years later NPC would be formally called Seiko NPC and boast 1 billion yen in capital. Seiko NPC was responsible for the world's first quartz clock LSI for turntables and developed the world's first digital filter for recording and playback for DAT.
Their last DAC and last audio product was designed and manufactured during the booming global economy just right before the Great Recession of 2007-2009: the NPC SM5866AS.
This DAC was so rare that my Internet sleuthing suggest that it was really only found in two products: the Marantz SA-7s1 "Legendary Series" (2006) and Marantz SA-11s2 "Reference Series" (2008) SACD players.
Now, more than 15 years later, we can finally put the NPC SM5866AS as implemented in the SA-11s2 under the lens of the E1DA Cosmos ADC.
All measurements on the Marantz were done with Filter 3 selected.
This review is limited by the limited availability and limited quality of physical test SACD discs.
There is no digital input on the SA-11s2 -- it just plays physical discs.

Although SACD test discs were made by Sony and Phillips for service and diagnostic use, those discs are out of production and pretty much impossible to find whether searching on eBay or Discogs.com. At this point, the only available test SACD I could find is the Denon Audio Check SACD (COGQ-28) from 2007

The test tones are recorded at -20 dB RMS with peak of -16 dB RMS.

I have made a 10 second bit-perfect extraction of the 1 kHz test tone and attached it to this review. It has been verified to be bit-perfect with DeltaWave with a PK Metric of -infinity dB.
Validation of Test Environment
When running proper 1 kHz test tones, my E1DA Cosmos ADC is able to get close to the measured performance of the APx555.
EDIT:
The digital test source is -91.5 db THD. This is sadly the best SACD source test file I have.
1 kHz, -20 dB test tone
It's interesting how the Marantz has a cleaner power supply but slightly higher noise so it doesn't get the same numbers as the UB9000. As a third point of comparison, my Topping D50s only gets 81 dB SINAD with this test track, likely a complication with a noisy USB power supply.
100 Hz, -20 dB test tone
10 kHz, -20 dB test tone
15 kHz, -20 dB test tone
30 kHz, -20 dB test tone
The Marantz SA-11s2 has slightly worse SINAD than the Panasonic UB9000, but this is a nice example of the difference between distortion and noise. The Marantz has no power supply harmonics and less harmonic distortion. At 1 kHz, there is no measurable 2nd order harmonic distortion and the 100 Hz test tone generates harmonics on the UB9000 that
@pkane
's Multitone analyzer can detect. It's the higher noise that slightly hurts the overall SINAD.
Stereophile measured the SA-11s2 in 2009 with one notable finding: "
Channel separation (not shown) was better than 130dB in both directions below 800Hz, and a still superb 107dB at 20kHz.
" That kind of channel separation puts it in the class of even today's flagships like the Mola Mola Tambaqui (described as "112dB in both directions across the audioband). Unfortunately, most of the tests for the SA-11s2 at Stereophile were done with CD 16/44.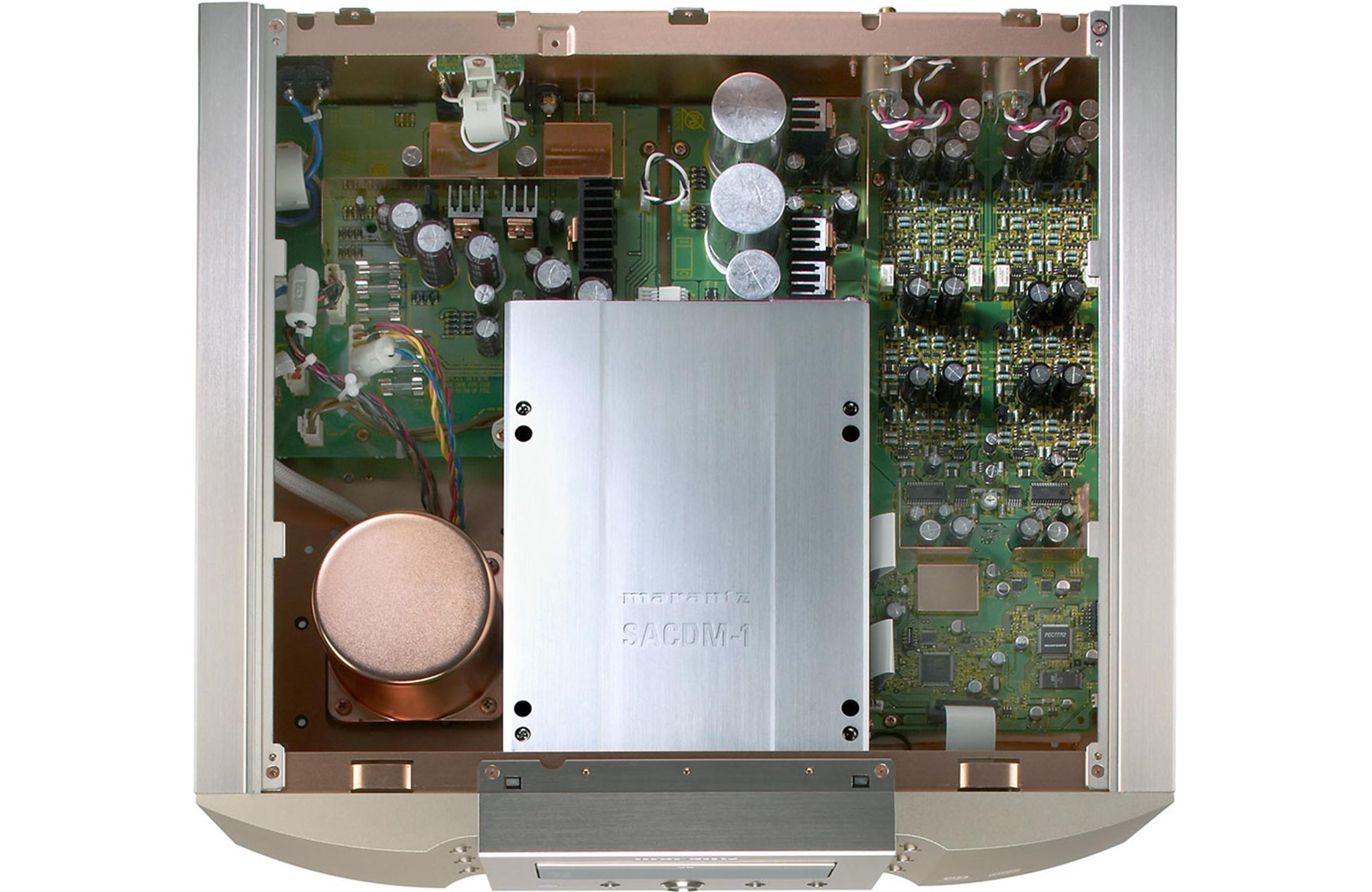 Sidebar 3: Measurements The Marantz SA-11S2 Reference was assessed using Audio Precision's SYS2722 system (see www.ap.com and "As We See It" in the January 2008 issue), as well as, for some tests, our Audio Precision System One and Miller Audio Research Jitter Analyzer.

www.stereophile.com
There is also a neat trick with the CD music for adding intentional euphonic coloration. "Filter 2" introduces a lot of harmonics (as seen in the Stereophile article) and I do think that it makes mediocre recordings of good music sound better such as Joyce Jonathan's debut album
Sur Mes Gardes
.
Subjective Impressions
The Marantz SA-11s2 is the source player used in my
amplifier "sound signature" measurements
. This is probably my favorite source component and it truly feels like I am getting exceptional transparency for a DSD device. It was good enough to let me hear differences in amplifiers while being consistent enough to ensure that run-to-run variability for my amplifier measurements had a PK metric of -120 dBFS even when measuring a day apart.
I can only reliably hear 17 kHz test tones, so the ultrasonic noise doesn't seem to bother me with real-world content. Such is the paradox of high-fidelity -- when you've "made it in life" to afford the premium gear, your hearing is typically past its peak performance. My universal recommendation continues to be "Keep your SPLs low!"
Much like playback of vinyl LPs is an enjoyable experience in itself, playing SACDs can be an enjoyable experience as well. I'm not sure I can ABX the difference between this player playing a SACD versus something like the Panasonic UB9000 playing a DSD files, but I will say that I prefer listening to this machine to over my Topping D50s and Panasonic UB9000.
Perhaps the most important subjective impression is that the remote is nicely weighted, easily detected by the player at a distance, and the user interface is very responsive with quick SACD load times and track selection.
Conclusion
With the limitations in test tones, I can say that the SA-11s2 appeared to perform as well as the Panasonic UB9000, delivering lower harmonics with slightly worse noise. The SA-7s1 was supposed to have a better power supply and was the premium version of the SA-11s2. Part of me wonders if this Seiko NPC DAC would have achieved more popularity had it been introduced in other products at the time. If the Global Recession did not occur, what would Seiko NPC, the masters of timing, have done in the audio market?
Last edited: