Is the Genelec 8030c good enough or is the Genelec 8341a or Neumann 310a worth it to upgrade to? The $3000 genelec is probably the highest I can go in price. The lengths we go to to have good objective sound. Naturally cheaper would be better. Any other recommendations? I also have a question as to why the genelec 8030c has a higher rating than the 8341a with sub. I remember reading here that the 8030c rating with sub was updated and the 8341a rating with sub was still not updated.
My in room measurements (mmm) of the Genelec 8030c belies its great anechoic measurements and I am somewhat disappointed by the measurements. They sound better than my previous speakers though. I don't need something that can play louder cause I have not even once reached the limiter. I cross them over at 100hz and listen somewhat nearfield. They are 65 inches apart and 96 inches from the front wall. The left tweeter axis is 20 inches from side wall and the right is 19 inches from the side wall. The listening position is 59 to 63 inches from the speakers depending on the tilt of the recliner.
Left Speaker
Right Speaker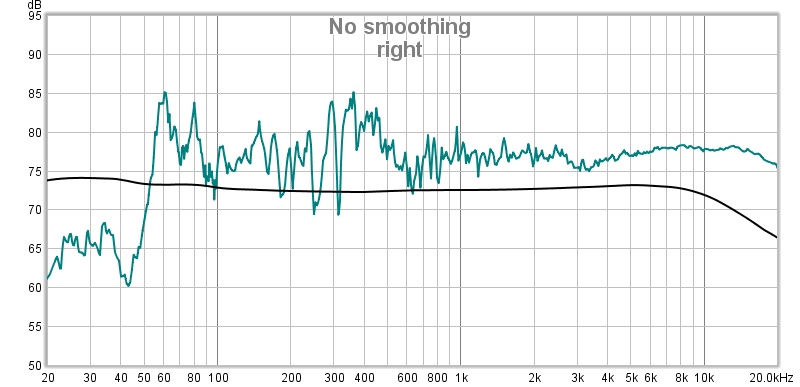 Left Right
What do you guys think of the measurements? Where do you think the transition frequency is so I can equalize below it. I don't want to equalize above the transition frequency based on my reading of Dr. Toole's book. And if I equalize using the Klippel measurements provided here, isnt the eq for that particular speaker measured by Amir and not representative of all genelec 8030c.