Major Contributor
Forum Donor
The Curator
Joined

Nov 29, 2019
Messages

2,840
Likes

7,686
Location
Thanks to
@hardisj
for another speaker review!
This is the 3-way center from Monoprice.
Retails for US$500.
Link to review: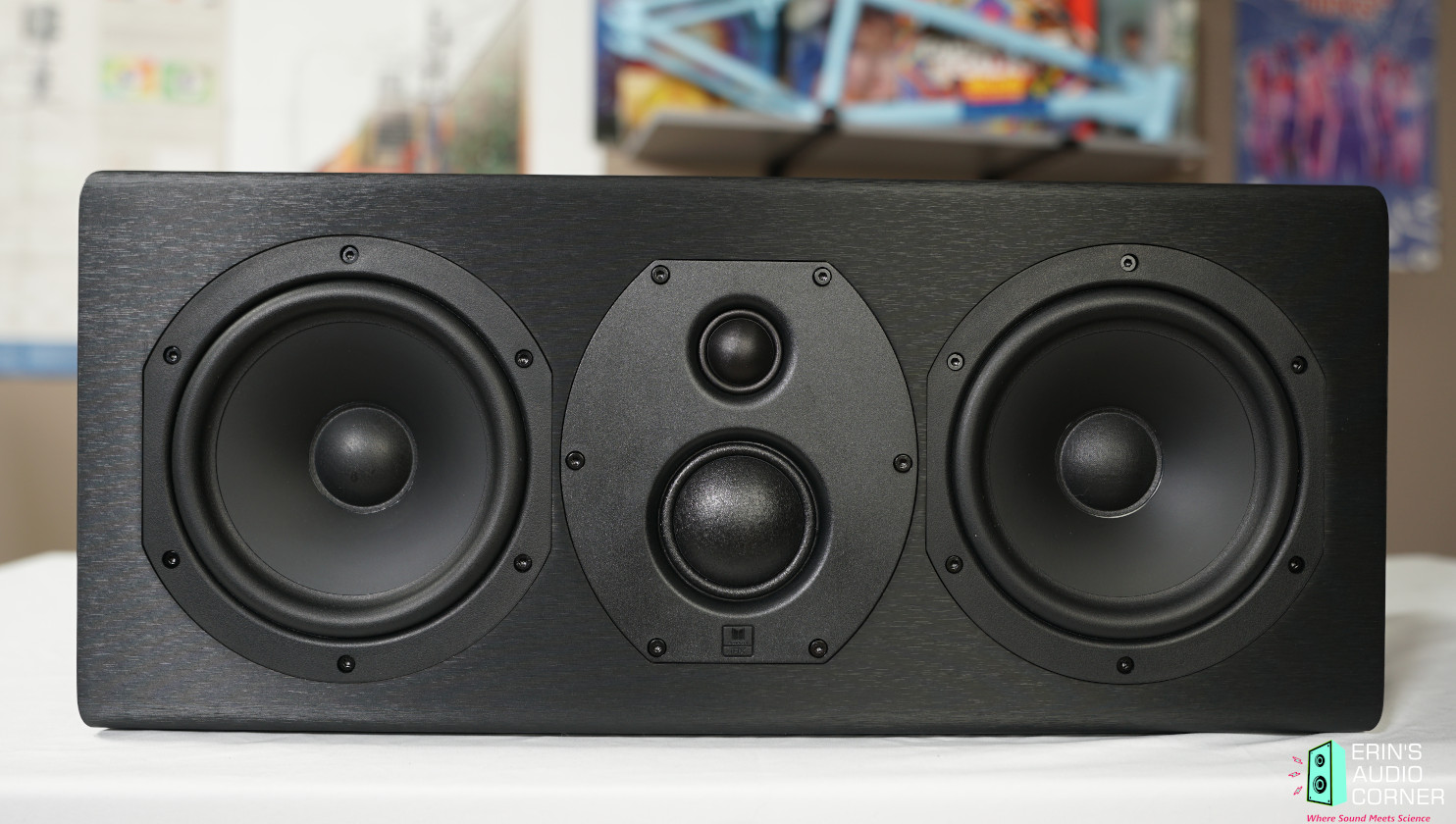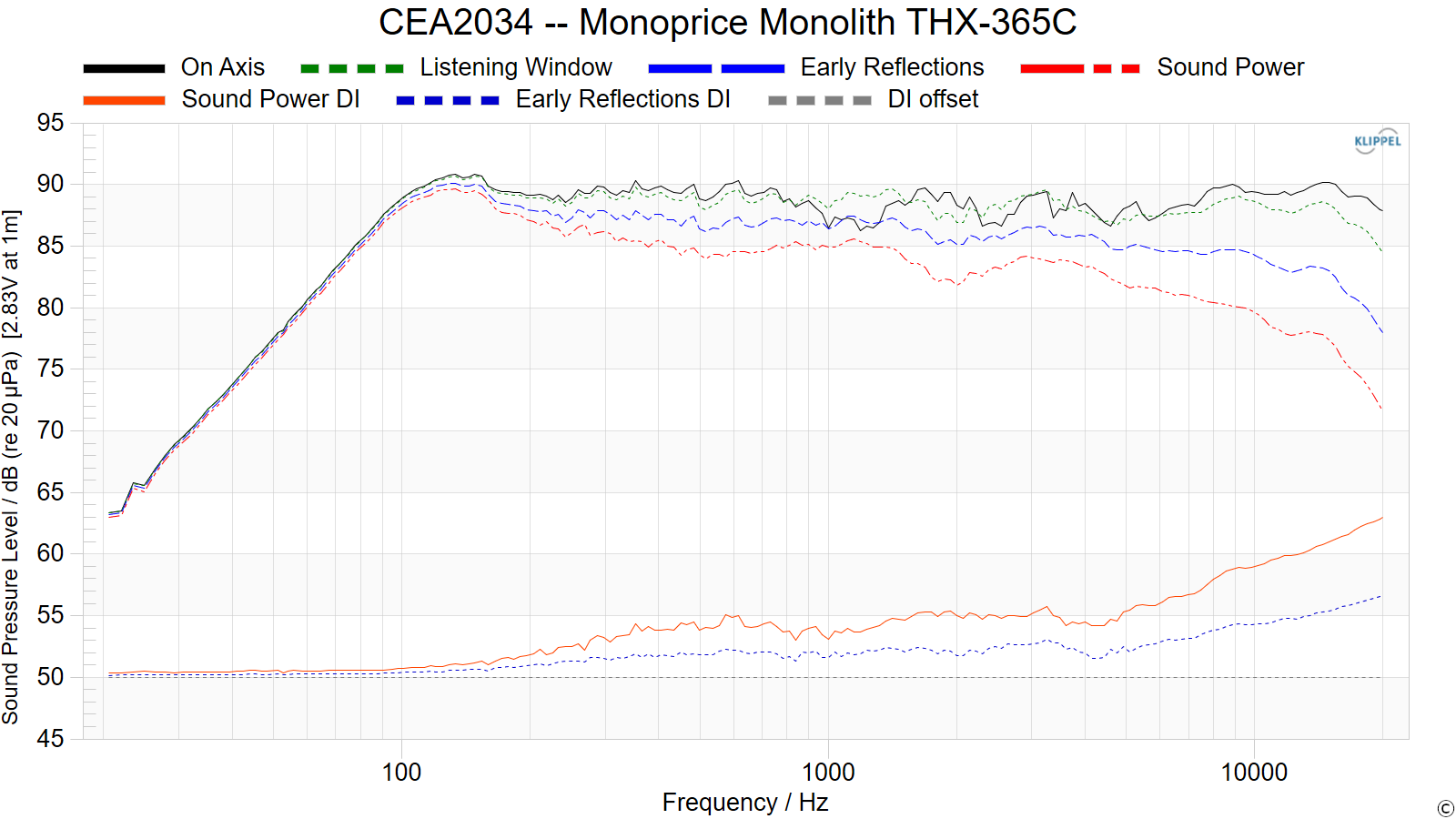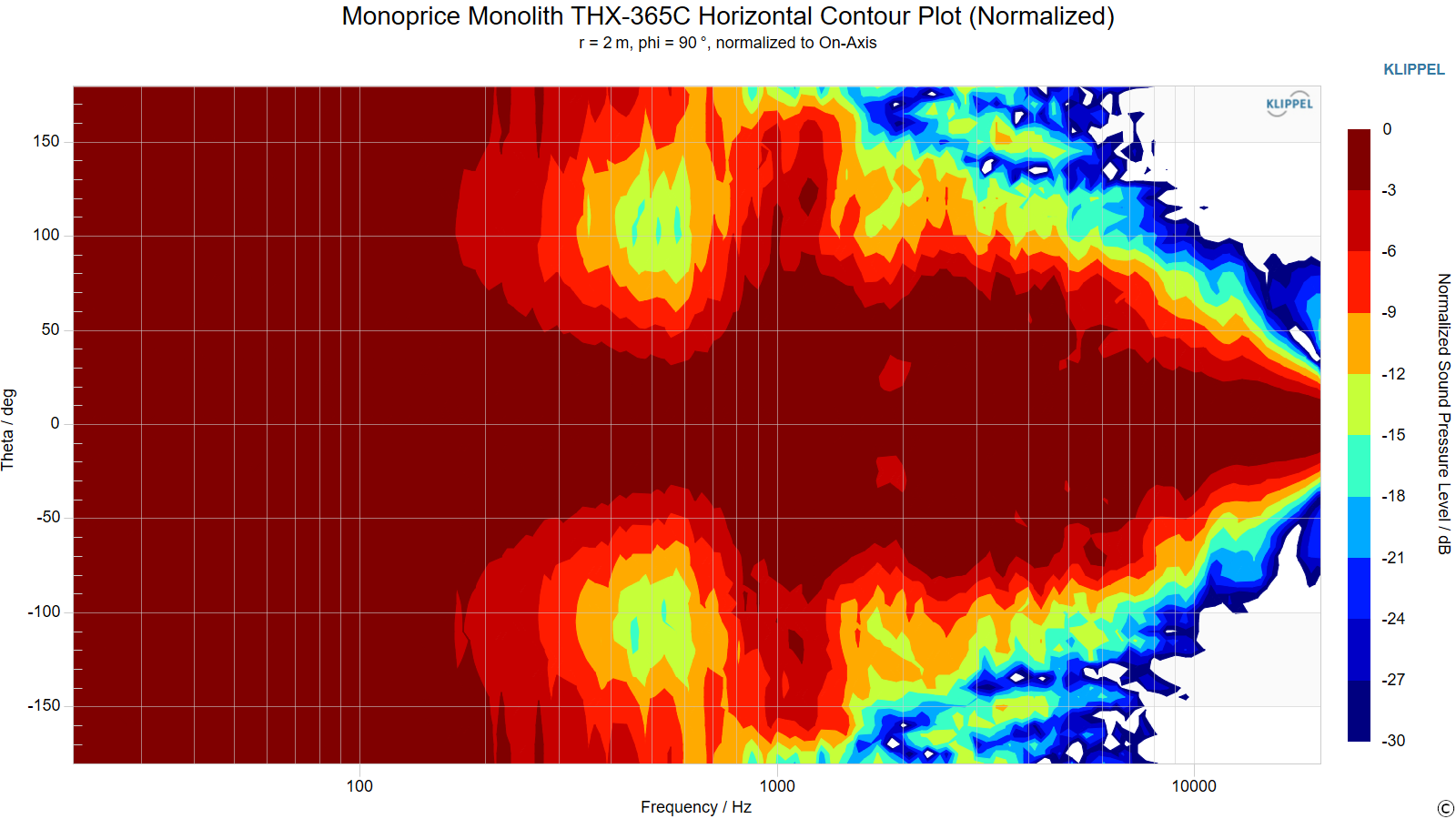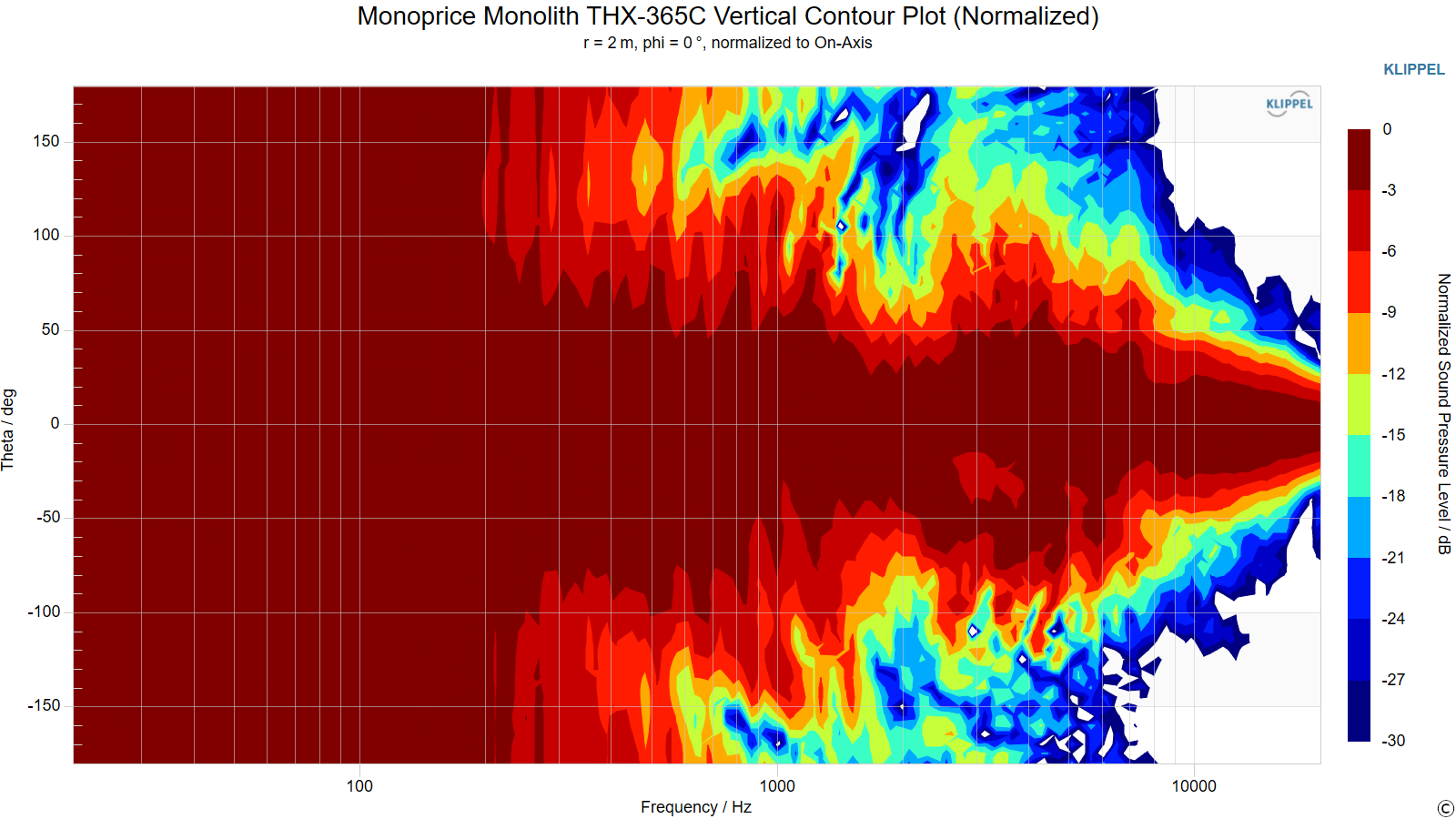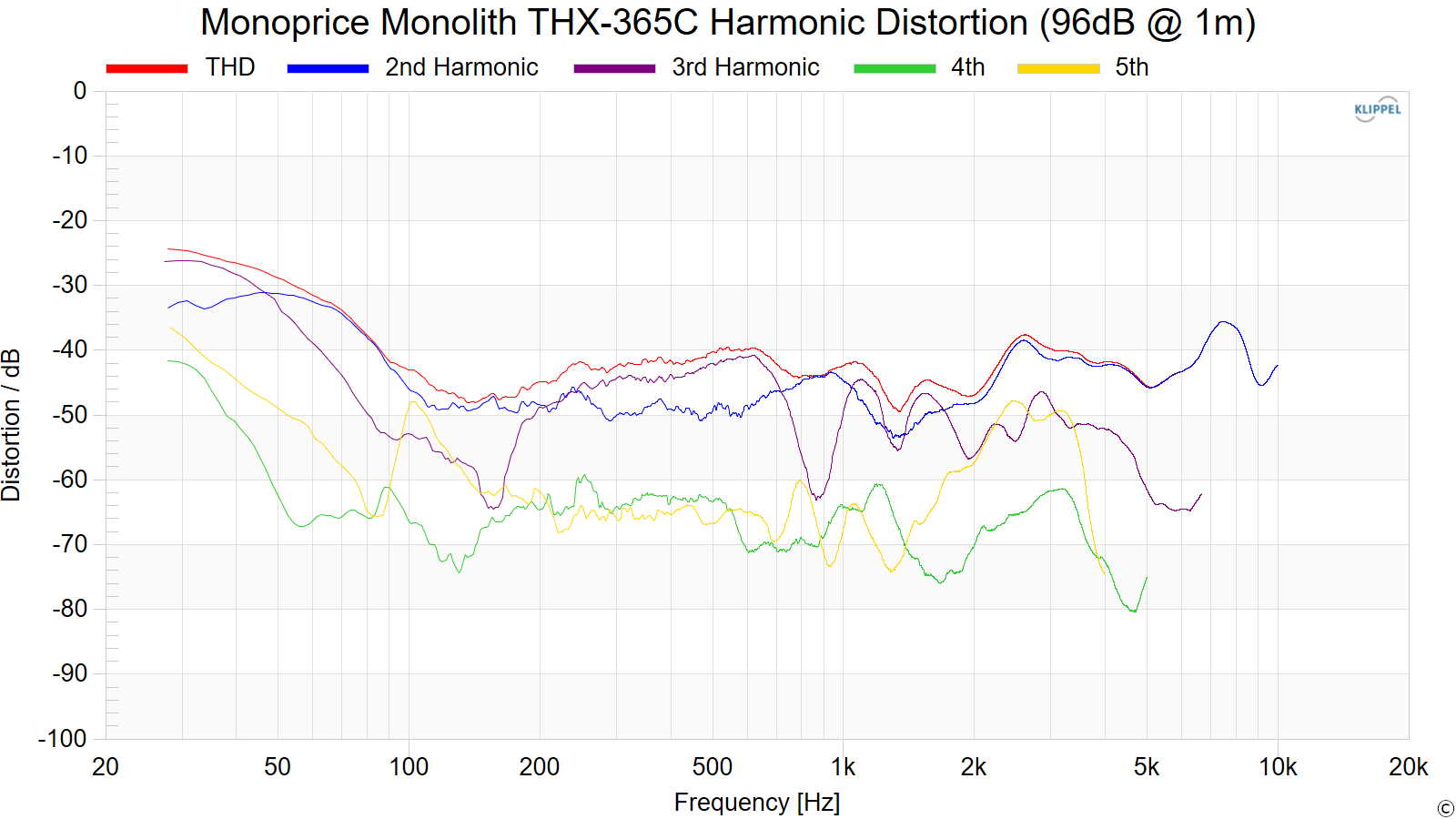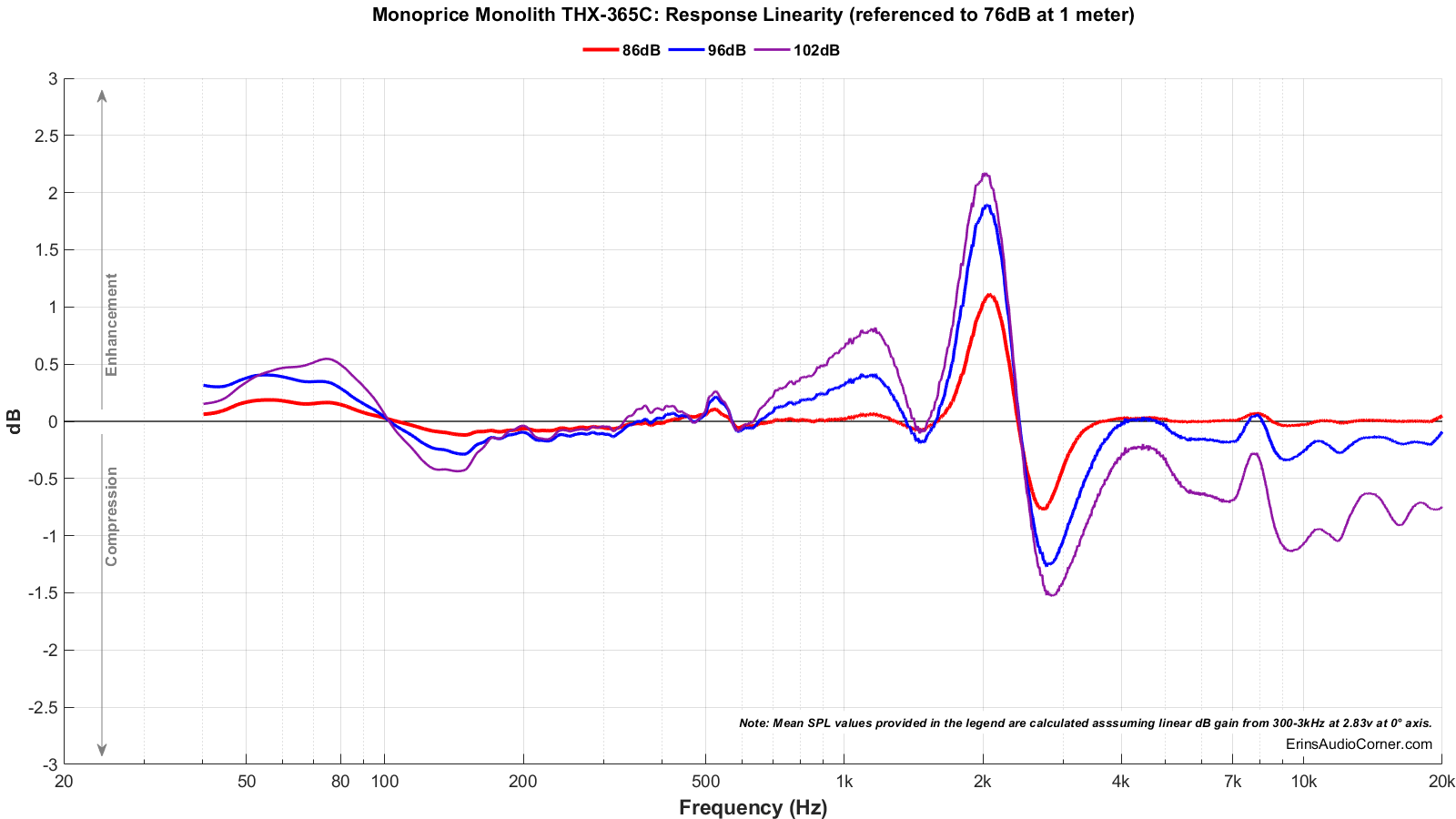 Erin's conclusion:
Due to the sheer number of speakers I am testing at this time, all subjective and objective takeaways will be discussed in video form. As stated in the Foreword, this written review is purposely a cliff's notes version. For details about the performance (objectively and subjectively) please watch the YouTube video.

First off, the compression results threw me for a loop so I actually re-tested the speaker. Same result. I then did a comparison of the impedance at 0.10v vs 2.83v to see if anything stood out in that regard. There was a difference, but nothing that would quite explain what I was seeing. At least, not immediately. I double checked the speaker by opening it up and verifying nothing was loose or resonating inside. The results, therefore, stand.

Sensitivity is around 89dB @ 2.83v/1m. The on-axis response shows a dip around 1kHz but the listening window doesn't exhibit this. Overall horizontal radiation is pretty wide so there shouldn't be an issue with a sweet spot in typical home theater seating. Output is solid, barring the compression I mentioned above. Distortion is really quite low. EQ'ability looks good except for the 4kHz region where there is a transition to the tweeter, though, this isn't really all that bad, either. All in all, I think this may be one of the better center channels I've seen under the $500 mark.
Discuss!