Major Contributor
Forum Donor
The Curator
Joined

Nov 29, 2019
Messages

2,842
Likes

7,687
Location
Thanks to
@hardisj
for another speaker review!
This is Emotiva 3-way center channel for US$300/ea.
FYI, it's been out of stock for months now.
Emotiva Airmotiv C1+ Review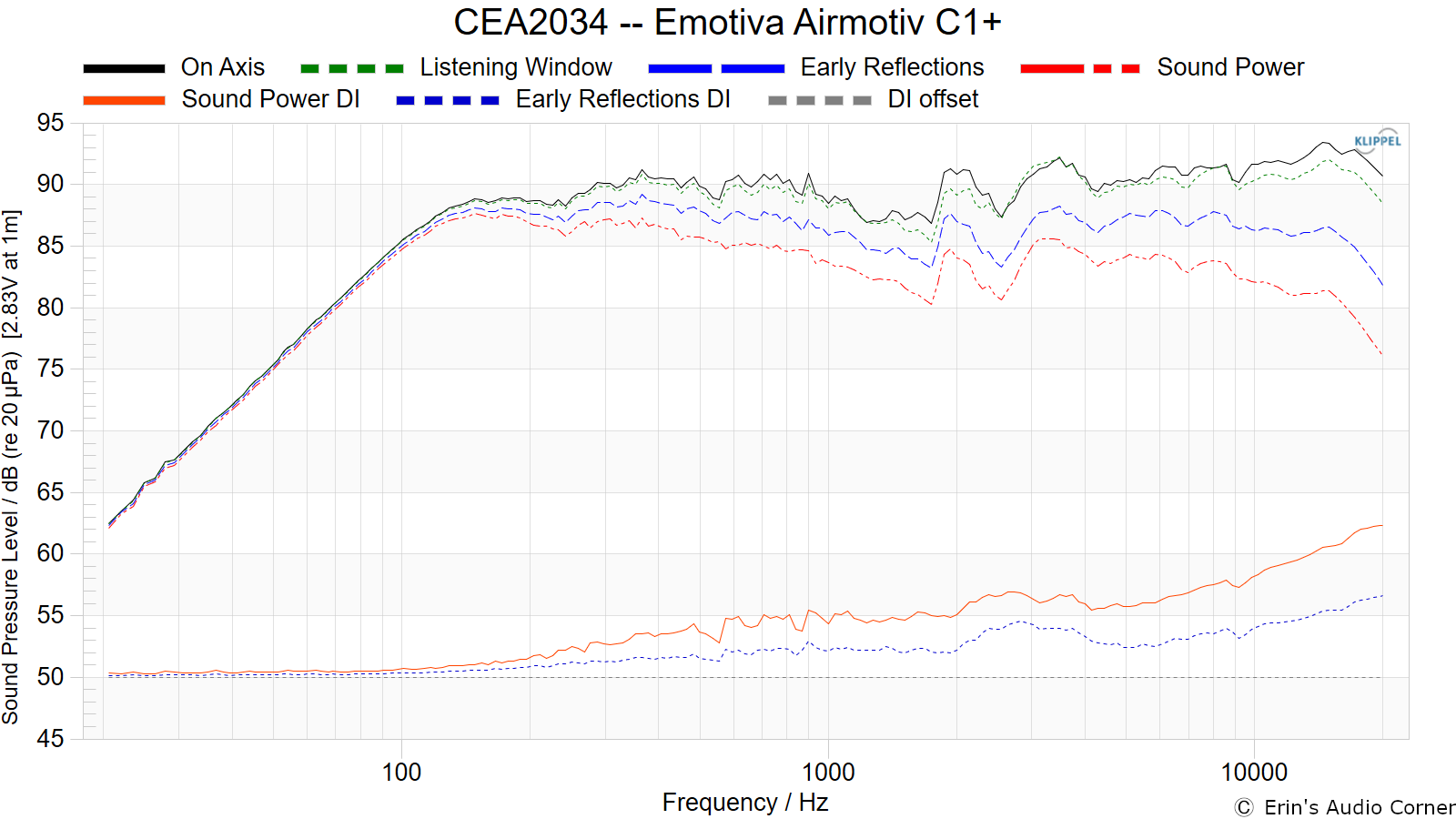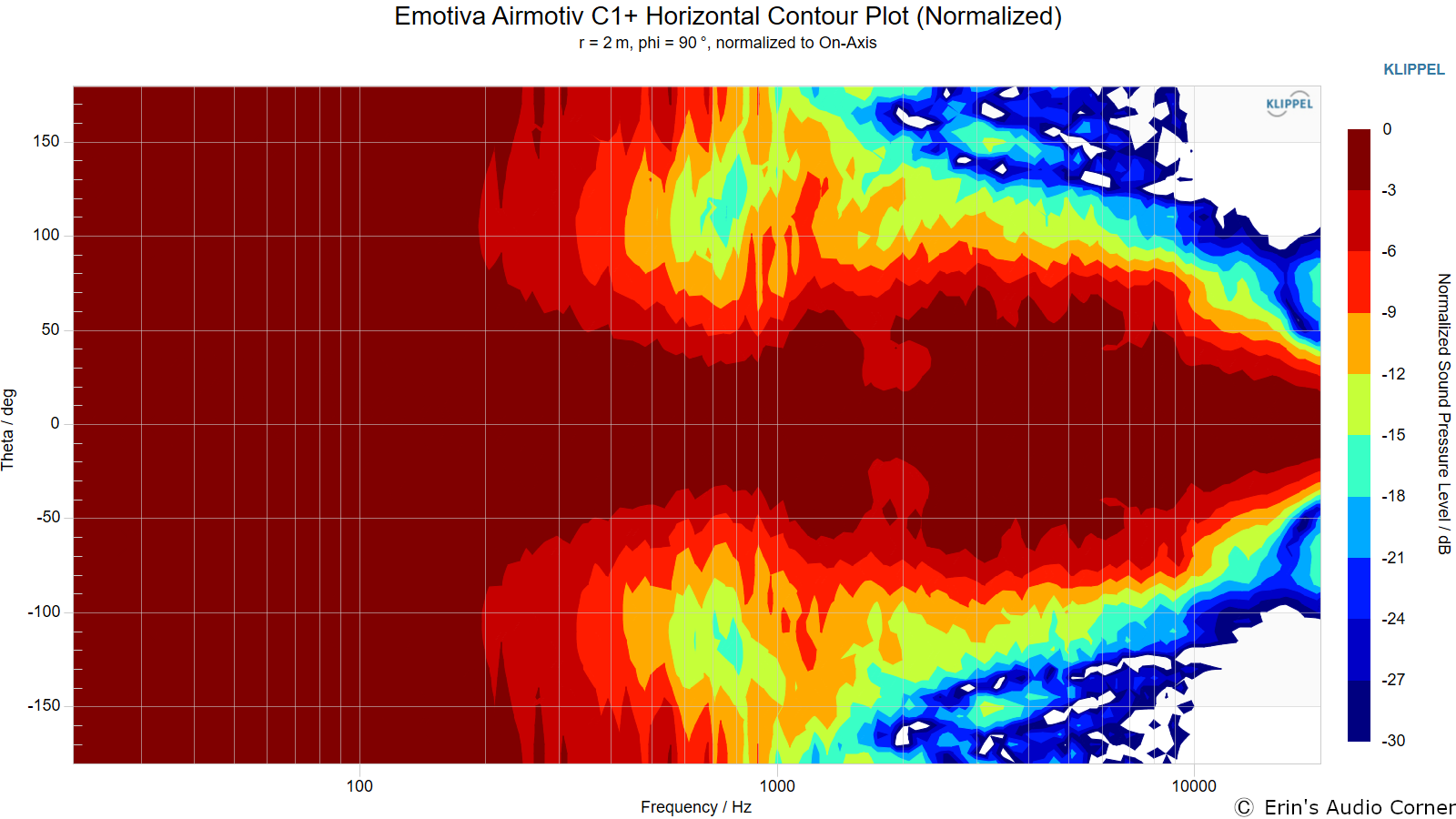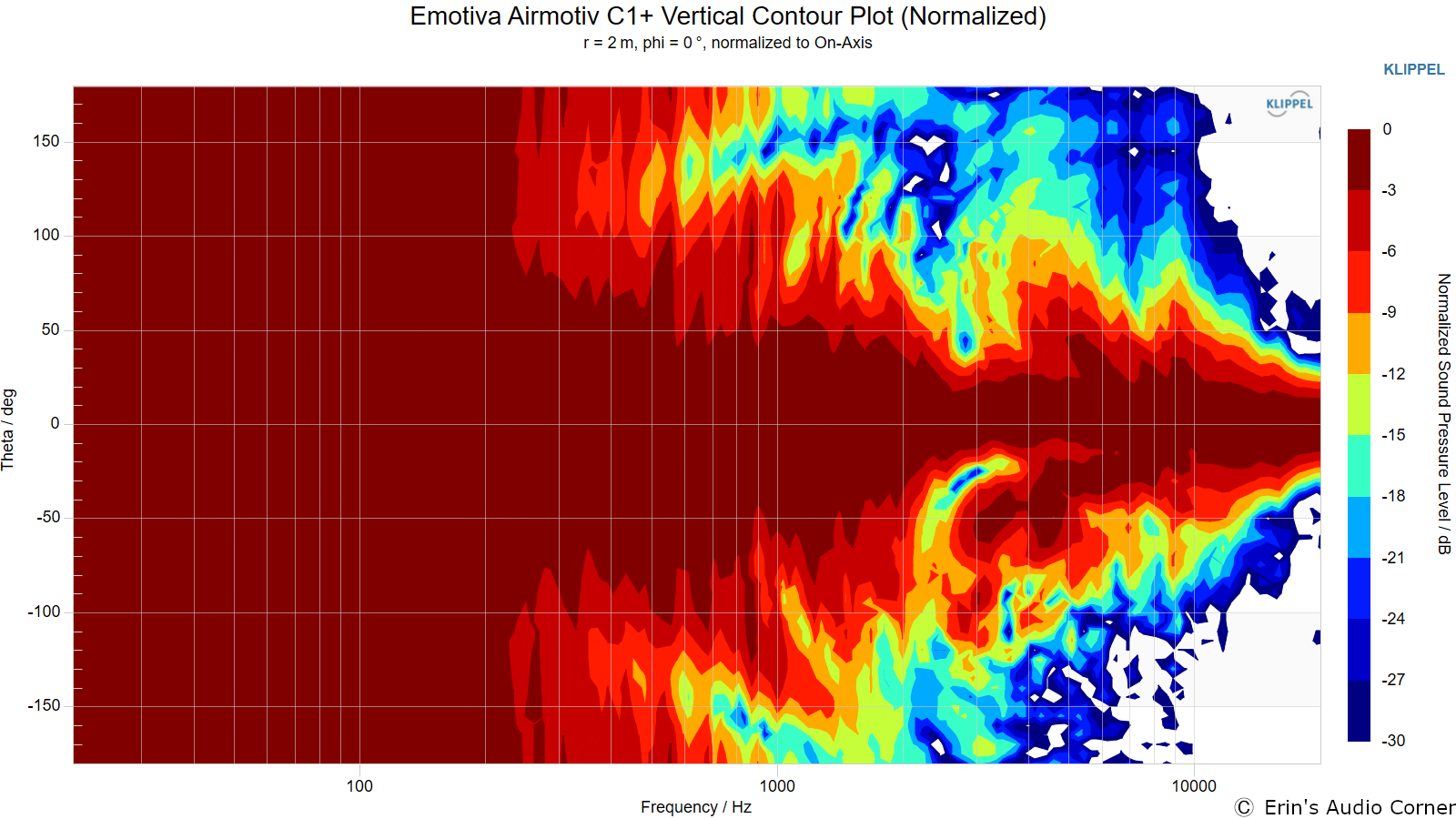 Preference score (according to Erin): 1.6 (5.0 with sub)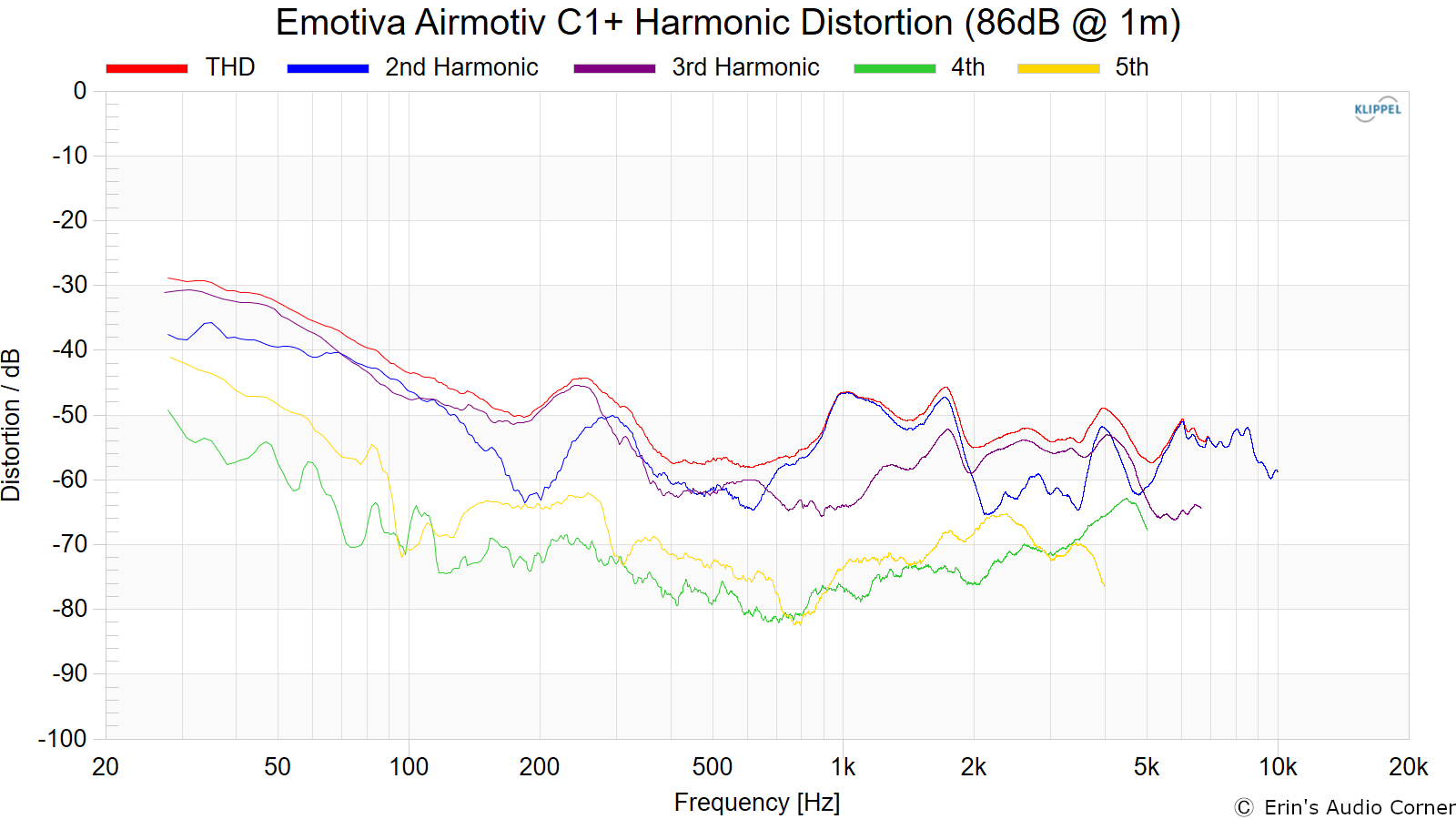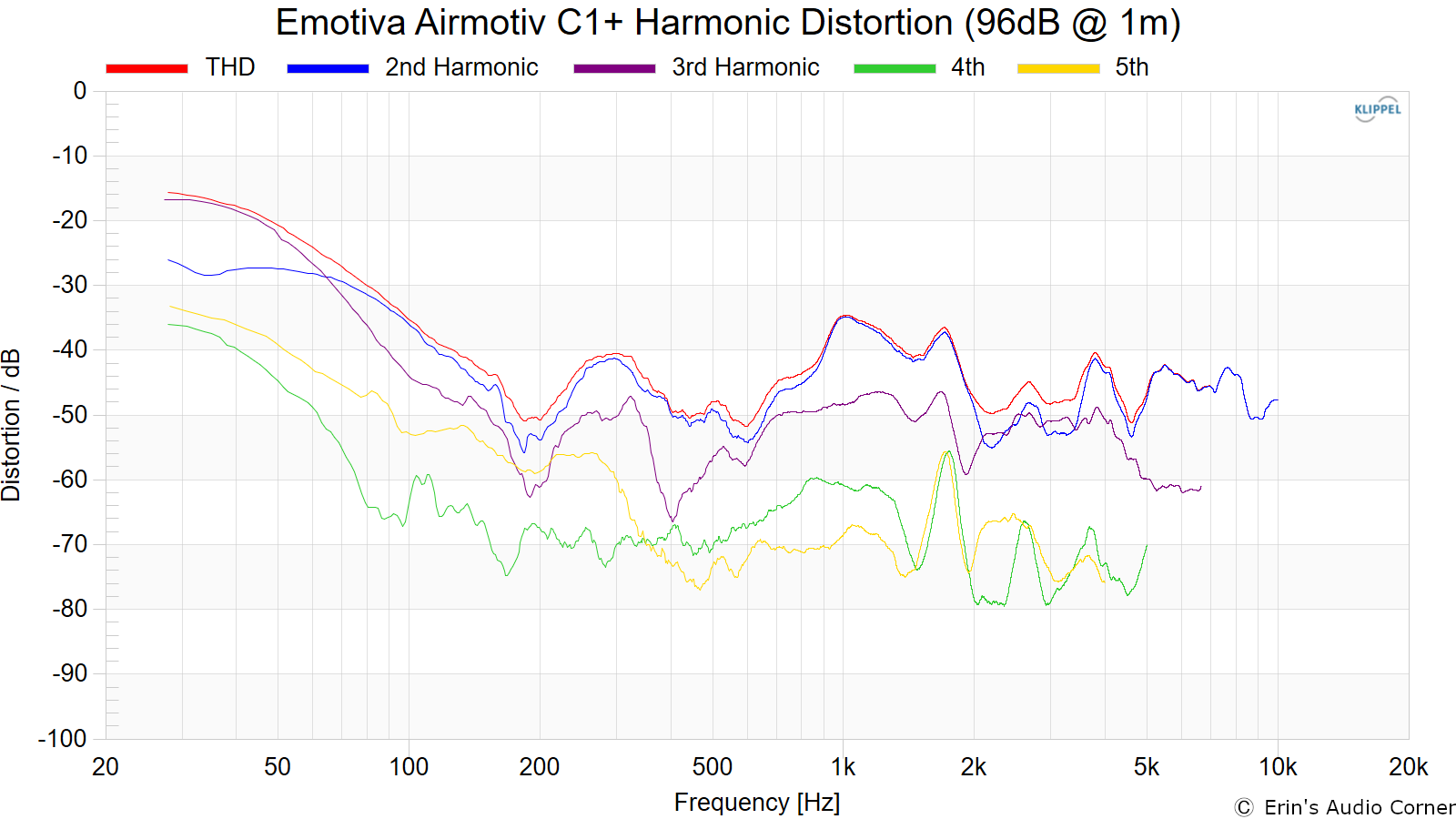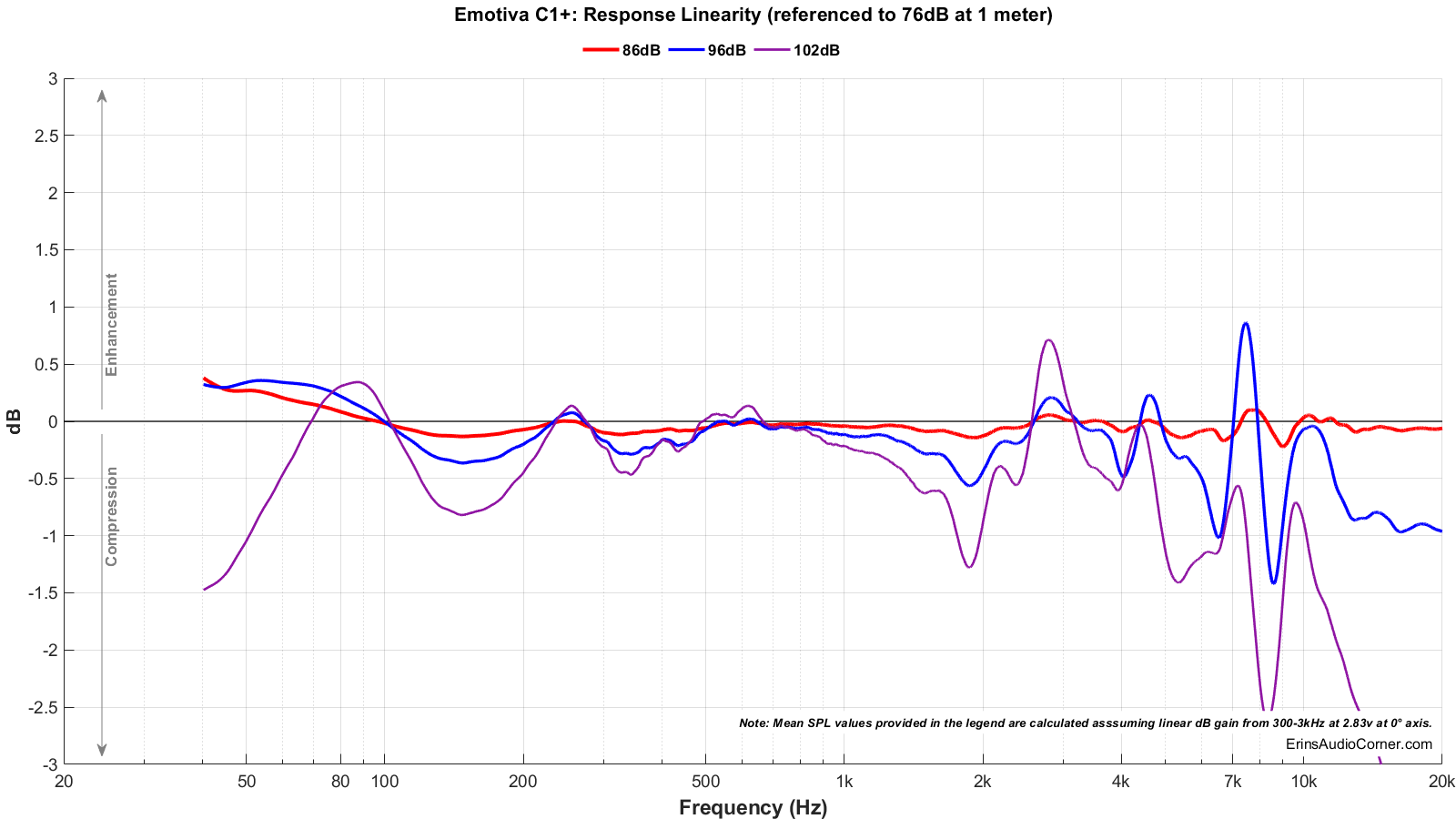 Erin's Conclusion:
If you want to see the music I use for evaluating speakers subjectively, see my Spotify playlist.

I always listen to speakers before I measure them. This ensures I am not swayed by the measurements before I listen. Listening done on-axis but I also turned the speakers to face out into the room as well. I found on-axis to provide the best overall response. Listening volume between 80-95dB at 4m.

Good sensitivity at 89.4dB @ 2.83v/1m. Which, interestingly, is the exact same average sensitivity I measured with the C2+. Go figure!
Linearity shows some issues. Namely, it suffers due to some odd behavior from 1-3kHz. Partly due to the CTC spacing between the midwoofers and partly due to diffraction. There is also a HF boost which is found in all the other Emotiva speakers using this tweeter. It resulted in the speaker sounding treble heavy which needed to be remedied via EQ for me to enjoy the speaker.
F3 is higher than I'd have expected for its size so make sure you have a subwoofer that you can use to take the pressure off this speaker.
Beamwidth is about ±40-50° through the midrange so not much of an issue with off-axis seating except for the 1.5-2kHz region where the beamwidth narrows very quickly.
Output wrt distortion is good through the midrange but does show quickly increasing distortion below 100Hz. This is understood, though, as the response of the speaker is already falling off at 12dB/octave below this frequency. Again, use a subwoofer.
Compression is all over the map here. The HF compression is really wonky; similar to what we saw in the C2+ speaker though maybe a bit worse, depending on what frequency/SPL you are evaluating.

I was really curious to see how this speaker sounded and measured compared to the Emotiva C2+ which I tested previously (link). There were some pretty clear issues with the C2+ in regard to its horizontal radiation pattern which result in a narrow pattern through the midrange. I attributed that to the distance of the side woofers and partly to the dual mids. I expected the C1+ would fare better. That does seem to be the case. Although, the response linearity itself does have irreparable issues which EQ cannot remedy. I think a few modifications would help this speaker a good deal. For example, a steeper crossover slope on the woofers would clean up the directivity mismatch in the midrange and imrpove the overall response.

As stated in the Foreword, this written review is purposely a cliff's notes version. For more details about the performance (objectively and subjectively) please watch the YouTube video.
Discuss!