Joined

Jan 21, 2021
Messages

212
Likes

92
Location
The difference in SINAD between the 5100,5101 and 5102 are negligible, but those are specified as "typical", so a few dB better as measured on ASR is believable.

Various posters have speculated why Denon/Marantz could achieve measured SINAD a few dB (not 10, don't know you saw that) better than the typical 93 dB specified by TI. Regardless, it at least shows that D+M has done an excellent job in implemented this chip.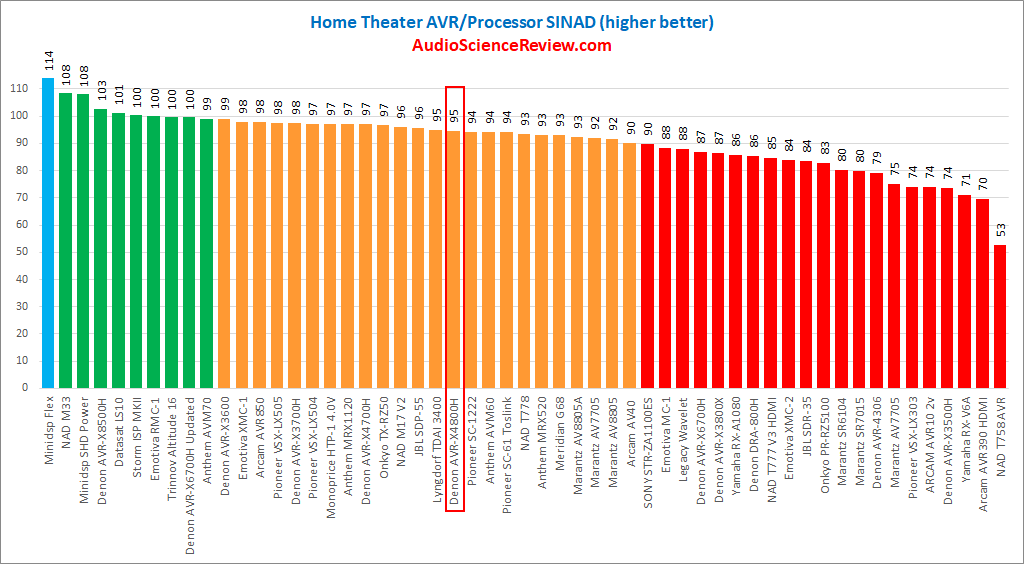 I admit, the difference in Amir's measurements is 8dB, not 10.