Major Contributor
Forum Donor
Joined

Sep 20, 2018
Messages

3,595
Likes

12,836
Location
Paris Audio Video Show 2022
​
Hey folks,

It has been one year already, since
my last report of the Paris Audio Video Show
. Like it is often the case, there were many ways to get free entrance for the
Paris Audio Video Show 2022
, which was a good reason, among others, to come back.
This year, the event took place on November 5-6th in the
Palais des Congrès
. I have been there on Saturday 5th, and had the pleasure to meet again a few ASR fellows (@SubOjectivist, @K0RnY, @biglebowski) as well as friends from the Dealabs community (
@Ultravare
,
@Augde716
,
@Sabug
). This edition in particular was very different from the last one with, fortunately, all exhibitors in the same building. There was also quite an impressive affluence (they announced a total of about 11,000 visitors) and as a result, most rooms were overcrowded. To state the obvious: listening conditions were far from ideal. That being said, I will eventually add some of my detailed impressions later. For now, I will only focus on pics and legend with a simple photo tour. The vast majority of pictures are mine, but both @K0RnY and @Ultravare have kindly volunteered to share some of their shots that I could have missed.
​
KEF / Hegel​
KEF Blade Two META, along with Reference 3 META on the corner.
From top to bottom: Hegel V10 Phono Preamp, HD30 DAC, feeding the new P30A preamplifier and A30A power amplifier.
LS50 META, with KC62 Subwoofer.
A pair of Reference 1 META with KC62 and KF92 Subwoofers.
From sides to center, the new LS60, LS50 Wireless II and LSX II.
​
Monitor Audio / Cambridge​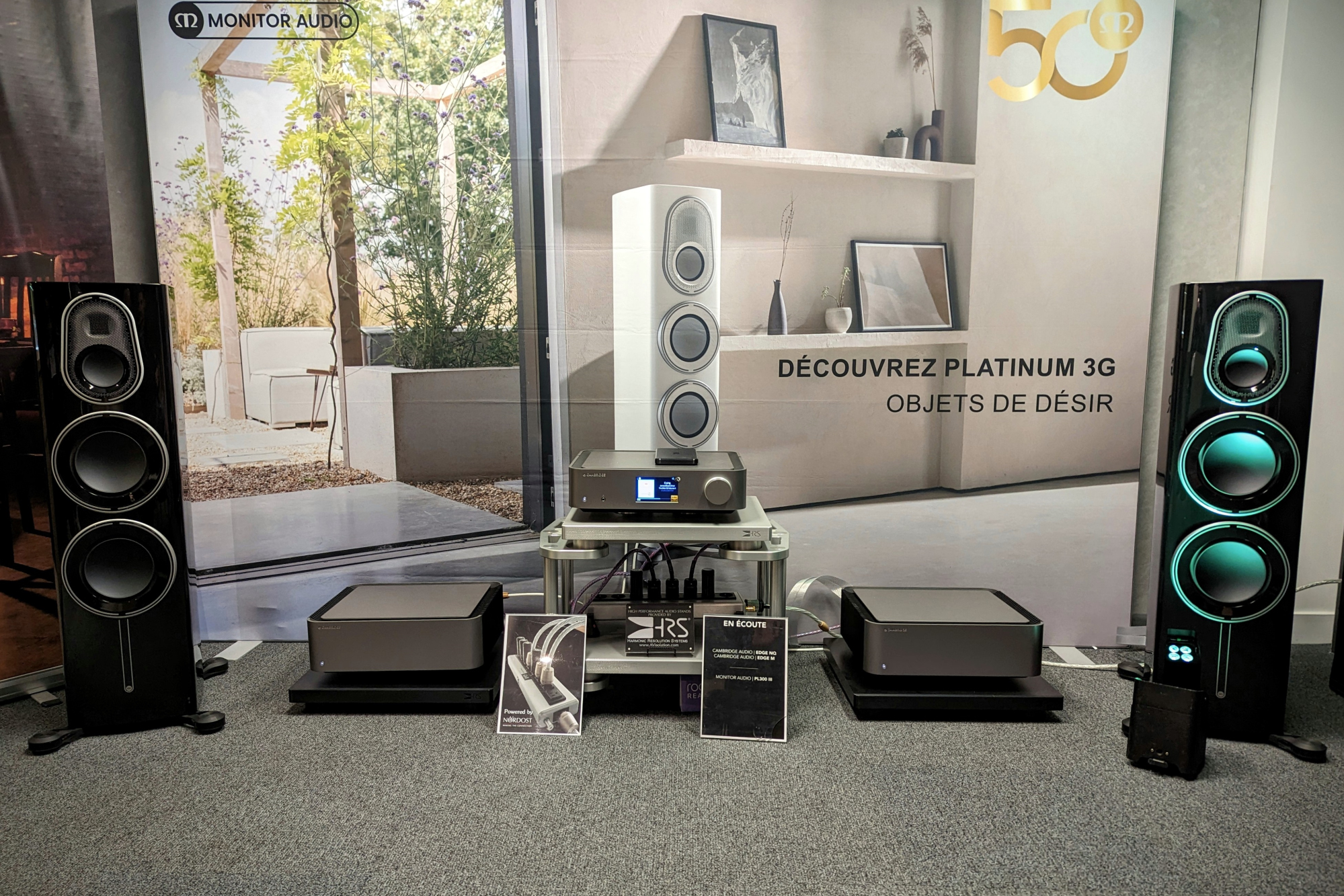 The new Platinum PL300 3G floorstandings, in piano black finish.
Cambridge Edge NQ DAC/Streamer, feeding a pair of Edge M mono power amps.
The Monitor Audio Silver 100 Limited Edition and Platinum PL100 3G bookshelves.
Cabasse​
Cabasse Murano with, on the right, the just announced Rialto active bookshelves.
Backside of the Cabasse Rialto, with backplate and 17cm rear (active) woofer.
The brand new Abyss all-in-one amp (Streamer, amplifier, with integrated DSP)
The Pearl, active wireless speaker.
Focal / Naim​
Focal's absolute top-of-the-line speaker, the Grande Utopia EM Evo, presented in exclusive
Ebène Blanc
finish.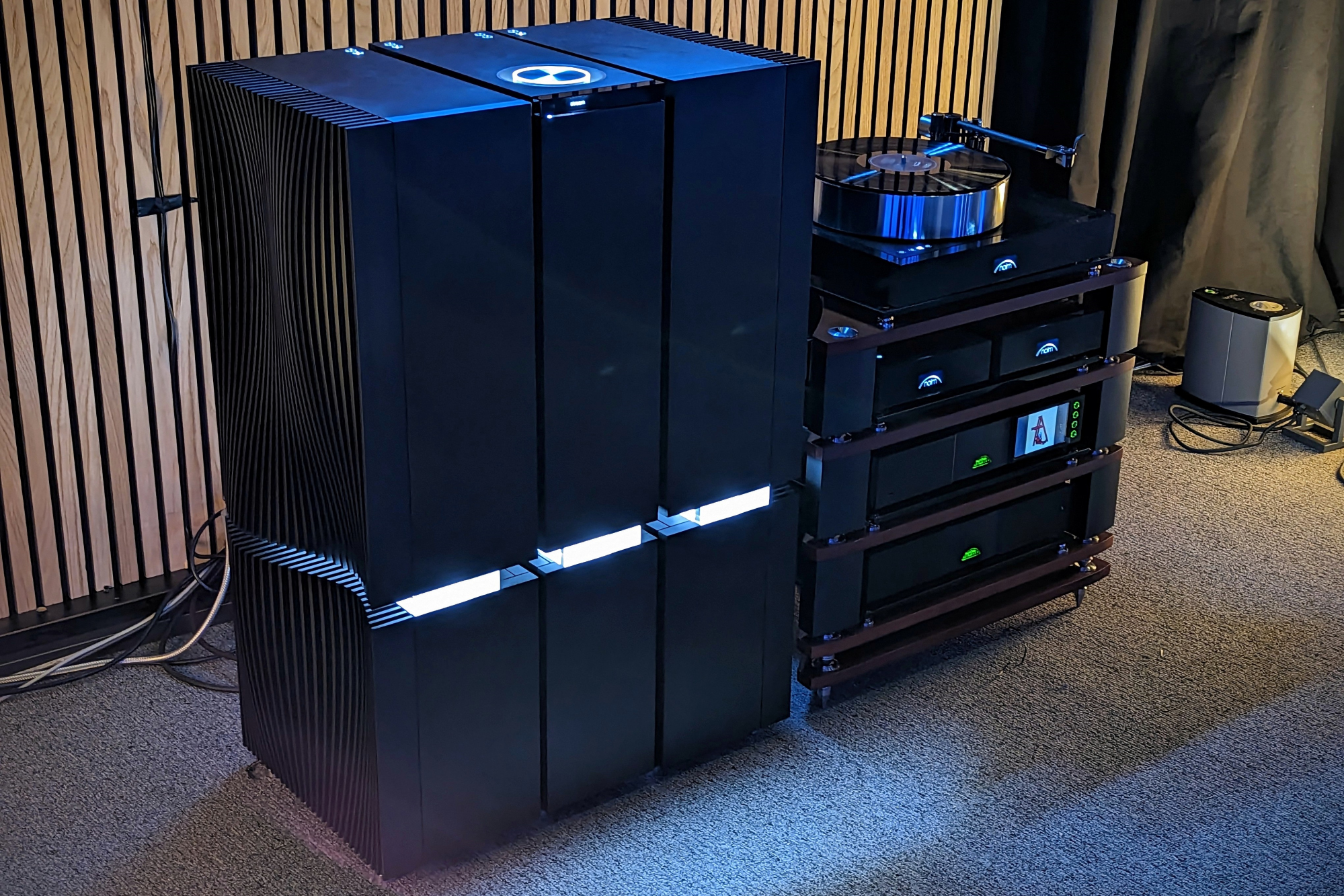 Naim Statement, flagship integrated amplifier.
Naim Solstice Special Edition turntable, with ND 555 streamer and 555 PS DR power supply.
Upcoming (2023) Focal Vestia range. From left to right, Vestia 3, Vestia 1 and Vestia 4.
From left to right, Sopra N°1 bookshelf, the new Solo 6 studio monitor and Sopra N°2 floorstander.
The
Focal Naim 10th Anniversary Edition
System.
Pier Audio Filante 17 Tubular standmounts.
On top, CD 880SE CD player, MS-88SE integrated. On the bottom: PRE-PHONO MM/MC 8SE phono preamp and MS-880SE integrated.
Triangle / AudioQuest

​
The new Triangle Magellan Quatuor 40TH Anniversary, in
Zebrano
color, fed by an Accuphase E-800.
The entire Magellan 40Th family. From left to right: Quatuor 40TH, Cello 40TH, Duetto 40TH and Voce 40TH.
MOON Voice 22 standmounts speakers.
First stack on the left is MOON is Limited 40th Anniversary Edition of the 600 i integrated and 680 D DAC. Second one is 390 streamer & DAC with 330A power amp.
The gigantic MOON 888 Power Amp, monobloc amplifier.
1/3​
Last edited: