Founder/Admin
Staff Member
CFO (Chief Fun Officer)
Joined

Feb 13, 2016
Messages

42,660
Likes

214,745
Location
This is a review, listening tests and detailed measurements of the audio-technica ATH-MSR7 closed back headphone. It was kindly donated to me by a member and costed US $200 (discontinued).
This is not a bad looking headphone. Alas, the cups are a bit small for my ears so not very comfortable for me to wear. Let's see how it measures on our GRAS 45CA fixture. I should note that there was fair amount of variability with the slightest change in the alignment.
audio-technica ATH-MSR7 Measurements
As usual we start with our headphone frequency response measurements and comparison to target response:
Seems like a rather unique response with that dip around 4 kHz and various ups and downs. If stepping back though, it seems to be reasonably compliant from 50 to 2 kHz. There is pronounced peaking in treble region.
Here is the relative response (to our target) for development of EQ: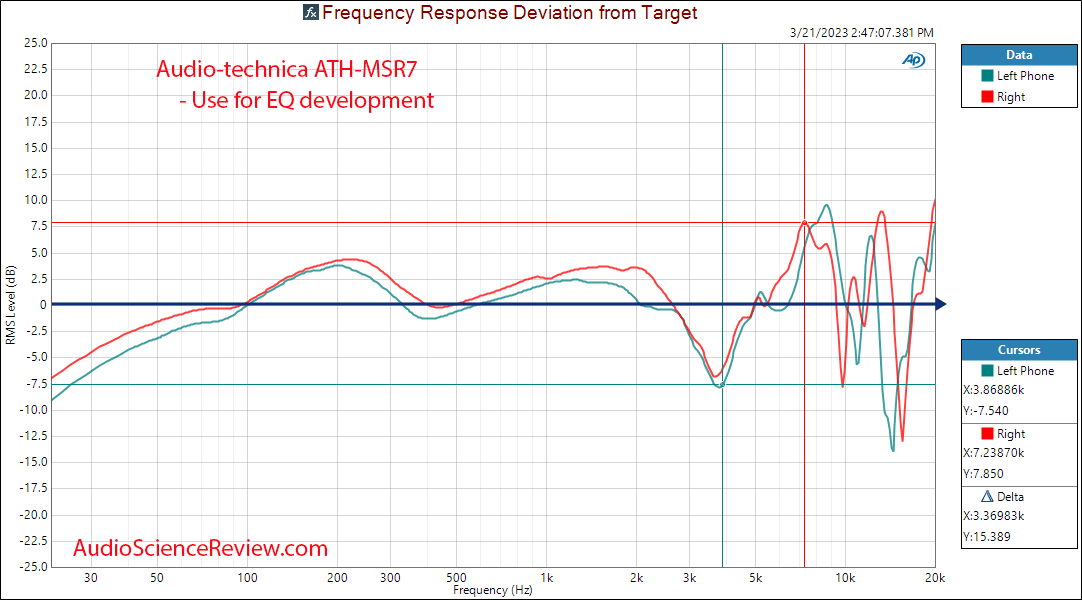 Distortion is very low at lower volumes with the minor exception of a resonance around 5.1 kHz:
Group delay is not very revealing but does show a blip at the same resonance:
Impedance is low and flat:
Combined with high sensitivity, it should be usable on many source devices: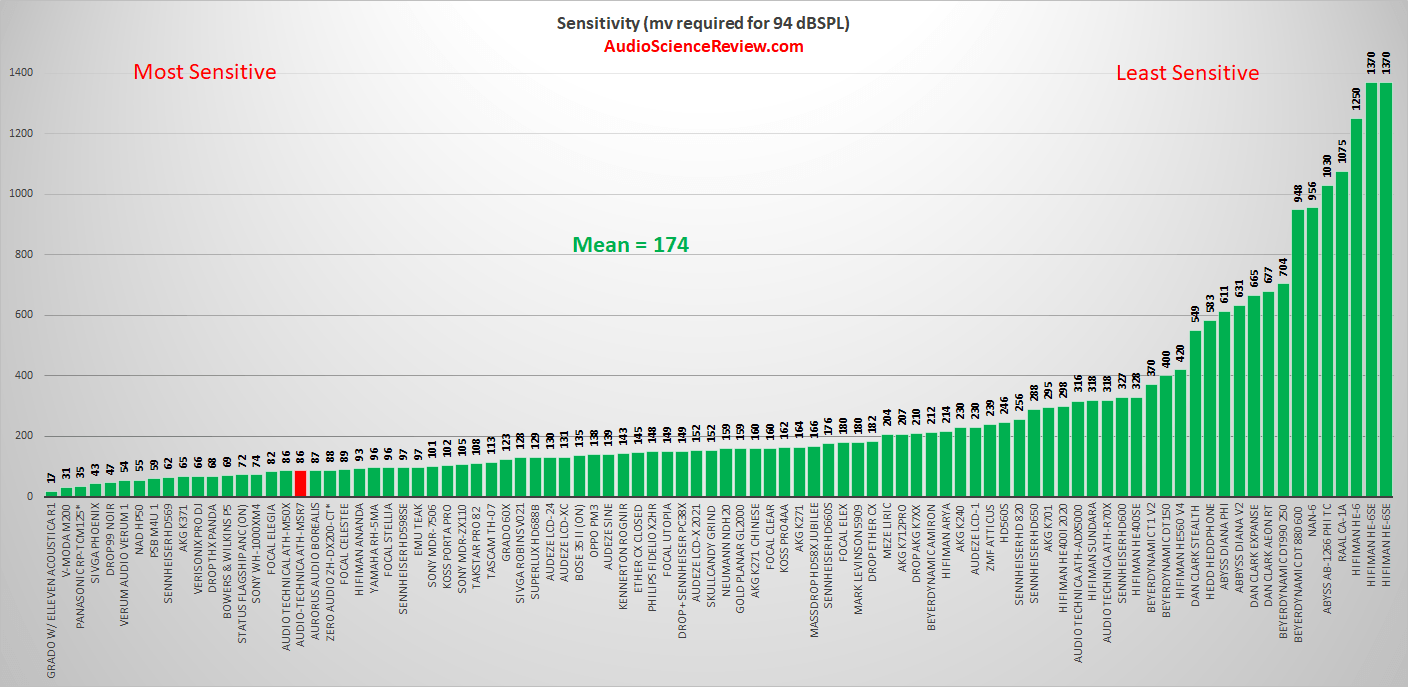 audio-technica ATH-MSR7 Headphone Listening Tests and EQ
First impression was a dull sound which is due to combination of the dip in lower treble and boosted upper bass. So I developed a set of filters to correct:
Once there, the sound was open, less boomy while at the same time having impressive sub-bass. I enjoyed listening to the headphones stepping through my reference tracks. The clarity was there was was dynamics.
Conclusions
Following the typical wild west of headphone tonality, the ATH-MSR7 presents a number of variations from our target. Half a dozen filters mostly cures that and when combined with low distortion, creates a very nice hi-fi experience. The cups are small for people like me with larger ears.
So be sure you can return it if it doesn't fit you well.
I am only going to recommend the audio-technica ATH-MSR7 with equalization. Without it, it is a pass for me.
-----------
As always, questions, comments, recommendations, etc. are welcome.
Any
donations
are much appreciated using
:
https://www.audiosciencereview.com/forum/index.php?threads/how-to-support-audio-science-review.8150/
Last edited: