Joined

Jul 29, 2019
Messages

267
Likes

779
After massive failure with my previous review(
https://audiosciencereview.com/foru...dio-p422-stereo-power-amplifier-review.35969/
), I got great technical supports from ASR, Speaker gallery of DC inside, E1DA Discord Channel(
@IVX
,
@staticV3
) and Marchaudio.
(Detail for the appearance, see previous review post.)
Disclaimer
This is a review and undetailed measurements of the Marchaudio P422 stereo class D power amplifier. It is on kind loan from
myself
and costs US $1,988.68(P422 $1,675.21 + shipping to South Korea $132.68 + import tax $180.79) as previous
But this time, Marchaudio sent one low power reference load for free.
As 3rd party reviewer, I absolutely guarantee that there was no ask of change direction of review, and the supports has no influence on the review.
P422 is Purifi 1ET400A based amp with custom designed Power supply and buffer board.
Conditions
Eventually, with AUX-0040 Filter!
and B series APx525 analyzer with AG52 as previous.
When AP connected to Class-D AMP without filter, AP can not fix suitably level, you can hear endless clicking sounds of relays.
Class-D produce signal at switching frequency(far above target measurement frequency range) so AP can't measure them. <- what I've experienced and got bunch of advices from ASR, Marchaudio
that's why I add low noise high linearity low pass filter like AUX-0040
BUT, If you are normal user, YOU NEED TO KNOW that frequency of switching is so high so that signal has no acoustic influence. Of course don't need pricey filters too.
You can simply take them as just AP's issue at all.
Also, Signal chain for the measurement has improved.
APx525 Output - Measurement Target Amp - AUX-0040 Filter - APx525 Input
And the loads
last time, we saw magnificent non-linearity from low heat capacity load.
This time, I got 8 x 1000 W 16 Ohms
to build
2 Ch 4000 W 4 Ohms
1 Ch 8000 W 2 Ohms
loads.
To validate new dummies
I compared them with Reference load from March audio.
You can check the load in the lower right corner of the photo.
Let's see.
APx525 Output - AUX-0040 Filter - APx525 Input
Self check.
Filter works fine.
It shows the limitation of the analyzer.
Near to 109 dB we can't see certainty, Just can encounter huge errors.
so above 100 dB, I can say
"We are looking at the measuring equipment itself, not the characteristics of the subject."
that case
Actual values can be as good as a few dB or more.
BTW, I have to say sorry about FFT
I should display FFT window with dBrA(peak at 0 dB) not dBV(1 kHz peak is not at 0 dB).
Sorry for the inconvenience.
5 W 4 Ohm
P422 amp, New Load, 4 Ohm both Ch driven
5 W 4 Ohm
P422 amp, March's reference load Ch 1, New Load Ch 2 4 Ohm both Ch driven
We can read this result as
1.March's reference load works slightly better than new loads but still reliable.
2.P422 Amp's performance is above APx525 analyzer(We are almost seeing AP itself).
3.P422 Amp has SINAD least over 105dB, I can make vague estimate about 106 to 107 dB(Need for Apx555/Other high-resolution DAC and ADC).
But this high SINAD, you can't hear any THD+N with that hot 1kHz signal, even at the 0dB Ideal full-band 0dB anechoic chamber.
Nowadays, many of well designed electronics are way beyond human hearing.
5 W 4 Ohm
P422 amp, New Load, 4 Ohm both Ch driven
the Gain
customized spec.
welcome to flat world.
5 W 4 Ohm
P422 amp, New Load, 4 Ohm both Ch driven
Frequency response
Can you see?
Look at the scale
Even with 0.1 dB almost no deviation flaaaaaaaaaaaaaaaaaaat.
5 W 4 Ohm
P422 amp, New Load, 4 Ohm both Ch driven
Cross talk
Meaningless!
5 W 4 Ohm
P422 amp, New Load, 4 Ohm
Cross-Cross talk
changed Ch 1 and Ch 2
Meaningless! x 2
5 W 4 Ohm
P422 amp, New Load, 4 Ohm
Many of Crosstalk
changed Ch 1 and Ch 2 and so son
Meaningless! x 3

It's not P422 AMP's Crosstalk
It's load and analyzers Crosstalk

Again, P422 Amp's performance is above the analyzer+load chaine.
We could only check P422 has normal crosstalk, It indicates that it was made normally(without problem = fine).
IMHO, P422 has very well suppressed crosstalk.
5 W 4 Ohm
P422 amp, New Load, 4 Ohm both Ch driven
Multitone with dBrA
WOW, look great!
wait, did you see?
My mistake, Averages was only 1 instead of 8.
What a shame.
Floor could be much lower. I'll add multitone Averages : 8 next update.
5 W 4 Ohm
P422 amp, New Load, 4 Ohm both Ch driven
Same Multitone with dBV
It's cumbersome to look at because the position of peak is not 0dB.
I did same thing all above this. SORRY!
Finally
Main Dish for Power amp measurements
Single-channel, analog-input Class D amplifier module Negligible THD and IMD Extraordinary low noise Load-invariant response Exceptionally clean clipping Low losses & high efficiency Easy to integrate Designed in Denmark KEY SPECIFICATIONS
purifi-audio.com
This is the spec sheet for the Purifi 1ET400A EIGENTAKT amplifier unit.
Since the P422 is made based on this unit, the better the power supply and buffer board are made, the closer to the above performance results,
The worse the performance, the worse the results will be.
to Read this graph(level sweep)
-The higher the worse.(THD+N ratio)
-The farther to the right is the higher the output.(Output Power)
When the output is very low, the signal itself is so small that it is affected by external factors, so it shows a rather high noise + distortion ratio. As the output gradually increases, the signal strength becomes stronger, the purity(in this case, relative strength of the signal = how low the THD+N ratio) increases. To borrow
@PeteL
's words "sum of noise and distortion don't increase as fast as the signal level."
Then when it finally reached to output limits, the noise and distortion increase rapid and sharp so do noise + distortion ratio.
A very tight standard takes the performance as the effective output until the point where the sudden increase in noise & distortion begins (the inflection point)
As a general industry standard 1% (little loose), and for audio, 0.1% is used as a standard.
THD+N Ratio value of lowest point depends on performance limitation of analyzer, so pay attention to the location of the inflection point and the power(level).
with impedance
-The lower, the harder to drive.
Amp need to pump more current to load.
-The higher, the easier to drive.
Amp do not need to pump much current to load.
Then let's see P422 @ 4 Ohm
Look nice.
Let's compare.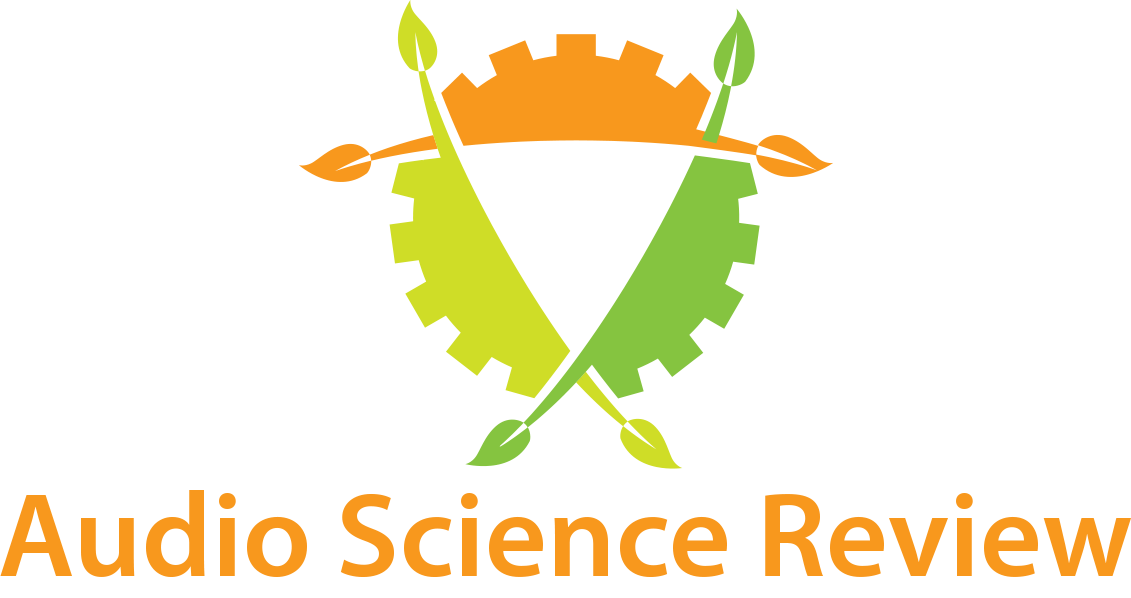 This is a review and detailed measurements of the Benchmark AHB2 Amplifier using THX technology to reduce distortion. I was going to request one for testing due to membership demand but to my pleasant surprise, the company volunteered to contact me and send not one, but two units! I requested...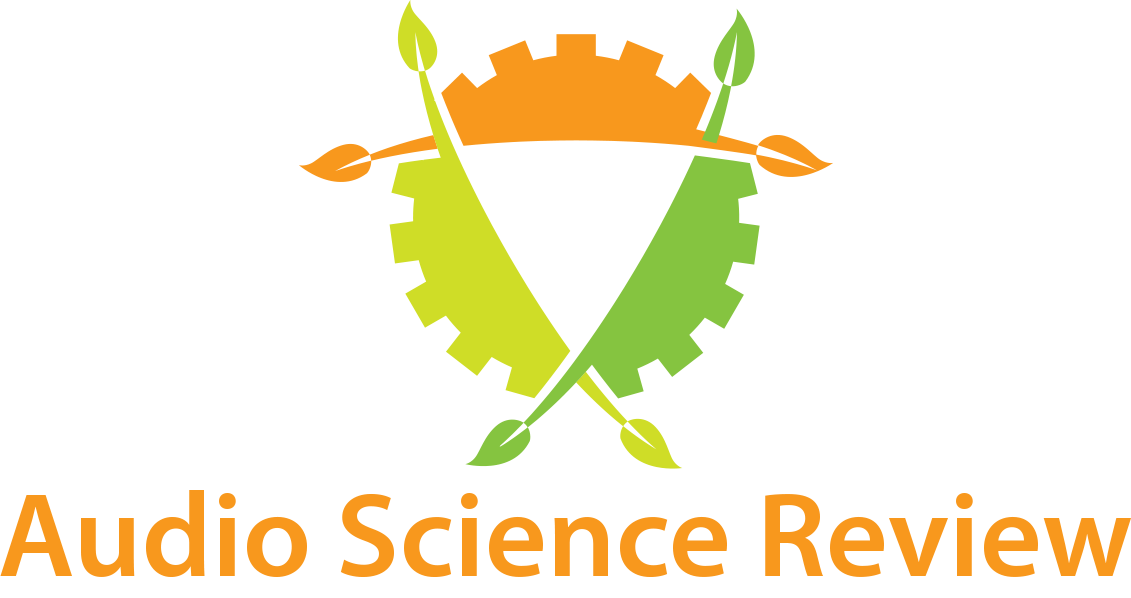 www.audiosciencereview.com
Way higher output than Benchmark AHB 2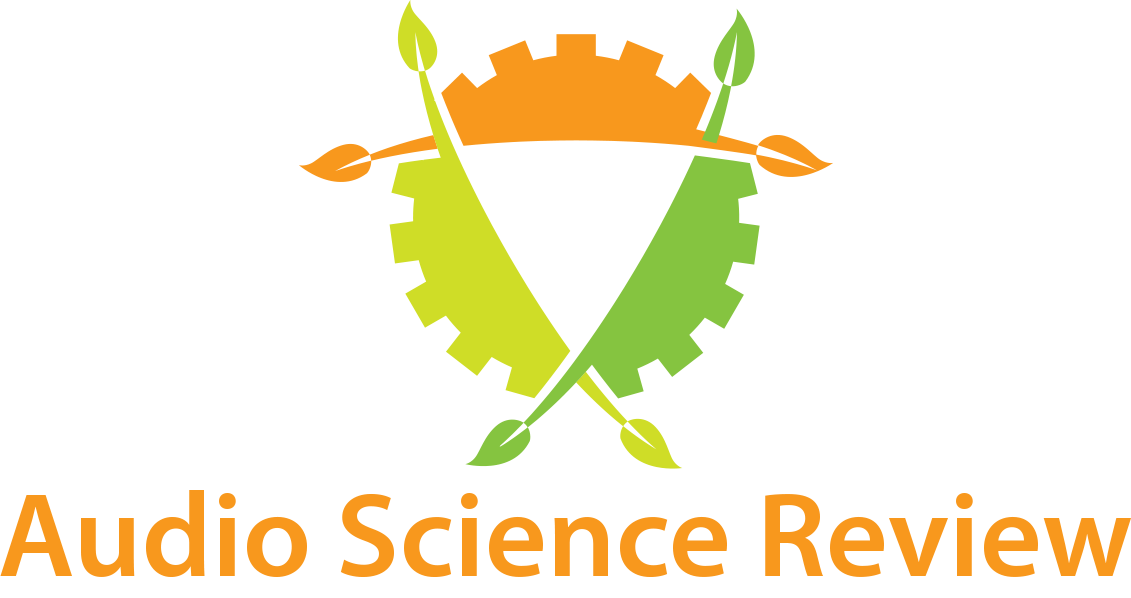 This is a review and detailed measurements of the Audiophonics HPA-S400ET. It was sent to me by the company after member request and costs 1 490,00 € (US $1,638). I must say this is one of the best packaging of class D amplifiers (Purifi in this case) that I have seen! It is slick and has...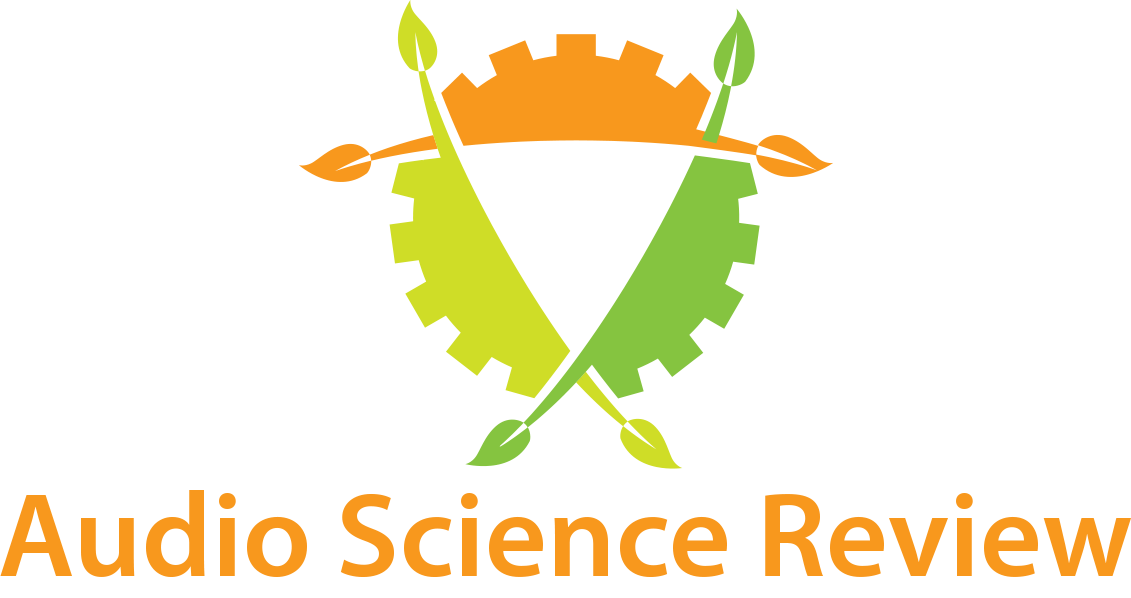 www.audiosciencereview.com
Audiophonics HPA-S400ET shows almost identical value.
Both amp did a nice job.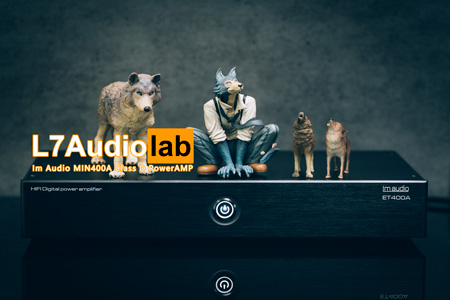 台式设备 其实早在过年前就有人和我说过 Im Audio MIN400A 这台机器的存在,我当时也联系了卖家说能不能借我一台测一下,但是由于种种原因(疫情、缺货等等)就一直拖到了5月。前几天终于收到了最新一批的机器。这台机器是DIY产品,送测来自DIY商家。

www.l7audiolab.com
Lm Audio MIN400A shows a little quick rise than P422, HPA-S400ET.
It appears to be suffering from Power supply units limitation.
I know, all of us don't wanna see boring 4 Ohms.
2 Ohms for real!
P422 amp, New Load, 2 Ohm single Ch driven
???!
What?
Almost 460 W of Clean Pure Power at 2 Ohms!
460 W is just an inflection point!!!!!
@ 0.1% 515 W - 527 W ??!
@ 1% 554 W - 576 W ????!?!
AWESOME!
Power supply did great job!
We can't get closer to amp units limits before Reach power supply's limits with both Ch driven(1000 W rated, but in fact the PSU can handle 1100 W well).
Even with KEF R3, this amp can handle them with ease.
I'm happy to recommend the Marchaudio P422 Stereo Amplifier.
Although the performance of my measuring equipment was insufficient, so I could not completely measure the amplifier that exceeded the equipment performance, but I could see that the performance of the P422 amplifier was equal to or exceeded that of the APx525 analyzer.
Again, there were some obvious mistakes, but since it is not too difficult to judge the overall performance, I think this measurement is very valid.
I will continue to improve our measuring procedures and equipment, and really honored to post my first valid review. It would not have been possible without the support of the 'DC inside speaker gallery' members who fully supported me and the strong technical supports from ASR members, and I would like to express my special thanks to March Audio for providing the reference dummy load.
(before measurements)Meaningless subjective assessment with my own iron ears(Just cry).
It sound like crystal clear.
and I close my eyes, soon It disappears into the air feels like amp doesn't exist.
Even Otaku-music(hard to drive), it drives well.
(After measurements)
If you have P422, you can hear crystal clear Otaku music with endless cry
Last edited: