Major Contributor
Forum Donor
Joined

Jan 15, 2020
Messages

4,472
Likes

10,026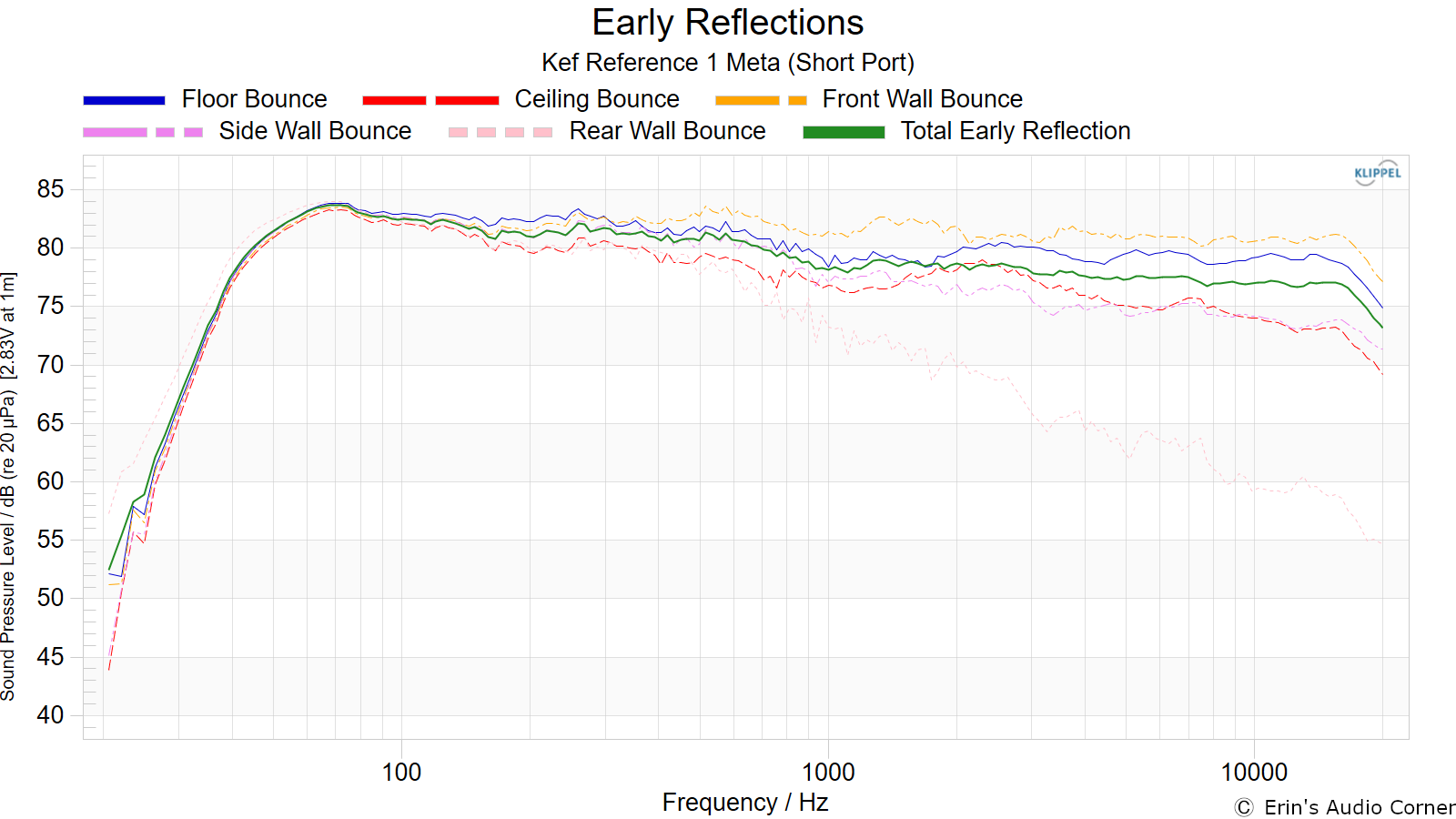 Parting / Random Thoughts (of Erin)​

As stated in the Foreword, this written review is purposely a cliff's notes version. No order; just some random notes from my listening. For details about the performance (objectively and subjectively) please watch the YouTube video. But a few notes:

All listening was done in my home theater (I have a video on this here) as well as my living room (large open floor plan). Power was the Parasound HINT6.
On-axis is surprisingly nice (expected a bit of a rise as other Kef speakers have shown in the EIR). I initially had them turned off-axis expecting the sound to be too treble heavy on-axis. Instead what I found was that the HF was too subdued. Putting the speakers practically directly on-axis was much better to me and balanced out the tonality as well as the soundstage.
Extremely neutral. Nothing at all calls attention to itself. The cymbals and hi-hats are sharp and detailed but never shrill and there is no 5-8kHz harshness that I often hear from speakers that target that "detailed" sound (and often sound very shrill).
One of the most 3-D soundstages I have heard to date (only beat thus far by a set of $13k monitors using a concentric driver). And to me, this is the feature that needs to be recognized. This speaker is very EQ'able so if you don't like the highs on a song, you can tweak it to your liking. Midrange, bass, etc. But you can never correct for a speaker's radiation pattern. In other words, you can't make a speaker have such a 3-D soundstage if it doesn't already have it. This speaker does. And that's the selling point to me.
Short port option is my favorite for sure. The speakers are away from the walls in my home theater quite a bit. The long port doesn't sound right. But moving downstairs to my living room and putting the speakers next to the wall, the long port does seem to help keep the bass sound more balanced. Make sure to try both.
Details in the soundstage just pop out all over the place with complex music (such as Boz Skaggs' "Lowdown"). Phil Collins' "I Don't Care Anymore" has snares that travel the soundstage from left to right and it sounds fantastic on these speakers.
The Cars "Magic" has a right side hi-hat that stands out from the soundstage while the "click clock" is back and to the left, giving it a 3-D sound field that is right in front of you at some points and deep with other parts of the mix.
Really good low-level dynamics; great with low level listening of more bass heavy music (where high output is bass limited).
Non-fatiguing. I listened for an hour at 75dB or so and never felt earache. I did have one session where I listened at this average level and used EQ to boost the lower bass up and just sat back and enjoyed it.
Can get dangerously loud due to extremely low midrange distortion. Though, at about 98dB at 3.5 meters the bass starts to sound "flat", as if I was reaching the limits of the woofers. Still, that's an average SPL of 98dB and it's not really sane to listen to those kind of levels for anything other than a quick "stress test" as I did here.
Bobby McFerrin "Don't Worry Be Happy" starts with low vocal on left that stays parked but you can almost visualize it moving - Matrix style. Left snap is dynamic.
Turning speaker off-axis about 10° provides a bit wider soundstage with no obvious detriment to the focus of images in the soundstage. Though, the HF is lost and may need to be boosted a bit (depending on your preference). I would encourage you to play around with the aiming though don't be surprised if you find you like directly on-axis.
Good, solid kick in Depeche Mode's "Enjoy The Silence".
My only gripe here is that the radiation pattern isn't quite as wide as I'd like it to be. Though, at about ±50° it is wider than the R3 (~±40°) according to the data and I didn't find any serious complaints to be had.

Notice how around 3kHz the DI flattens out. Normally, with a flat on-axis speaker, I'd have a problem with this as it would result in a shelved up top end (bright sounding) with a wider radiation pattern - and, I would personally put this right on the edge of "narrow/wide", using ±50° as my mark). However, it's interesting to note that the on-axis response is slightly tilted downward by about 1dB from around 3kHz to 10kHz. I believe this combination is what is causing such a smooth in-room response and the speakers not coming across as "bright" to my ears, even when listening directly on-axis.

Awesome speakers. Subwoofer is optional. For most music and at reasonable volume, with the F3 of about 45Hz and the in-room response extending lower, you might be OK without a subwoofer. But if you tend to listen at high levels (or are just very far away) then a subwoofer might be necessary. Hard for me to say for sure as this is more of a preference/personal thing and these speakers do a good job of getting reasonably low so I can't say the subwoofer is a "must" like I do with other speakers with a much higher roll off point.
Last edited: