Shoop de woop, I've got another spinorama scoop. This is the new JBL 4309.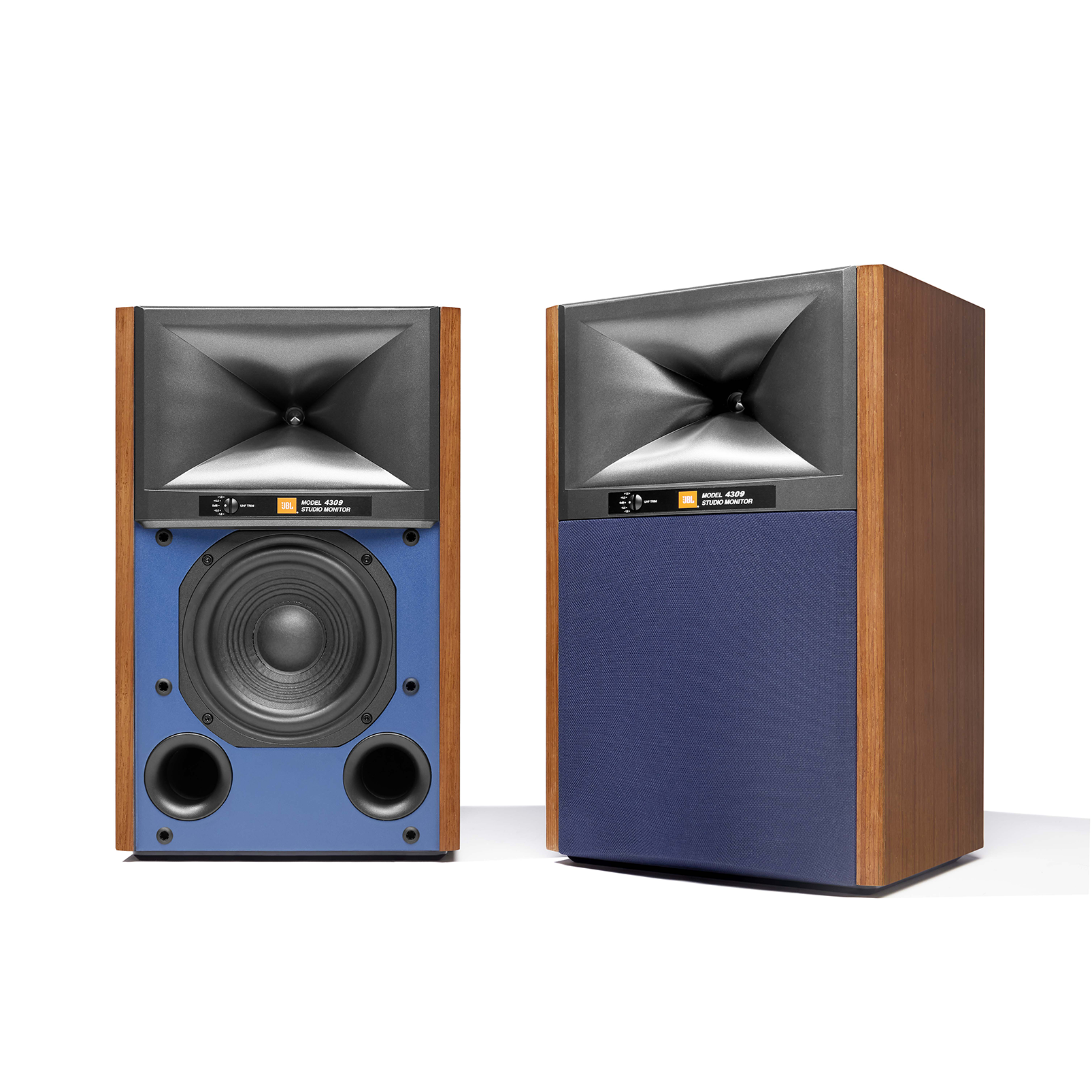 A retro-looking bookshelf speaker with a wider than usual baffle despite a 6.5-inch woofer.
The speaker sounds good, there's a narrow directivity mismatch at the crossover due to the vertical, can't say it's been super audible. Resonance at 1kHz, but flattish response otherwise. Superb imaging, very nice dynamics given the size. Mostly tonally neutral; I noticed a slight lack of energy in the low mids more than i did the messiness at the crosover, which gave it a slightly hollow sound compared to the Genelecs 8341A I'd just been listening to beforehand.
ER Horizontal: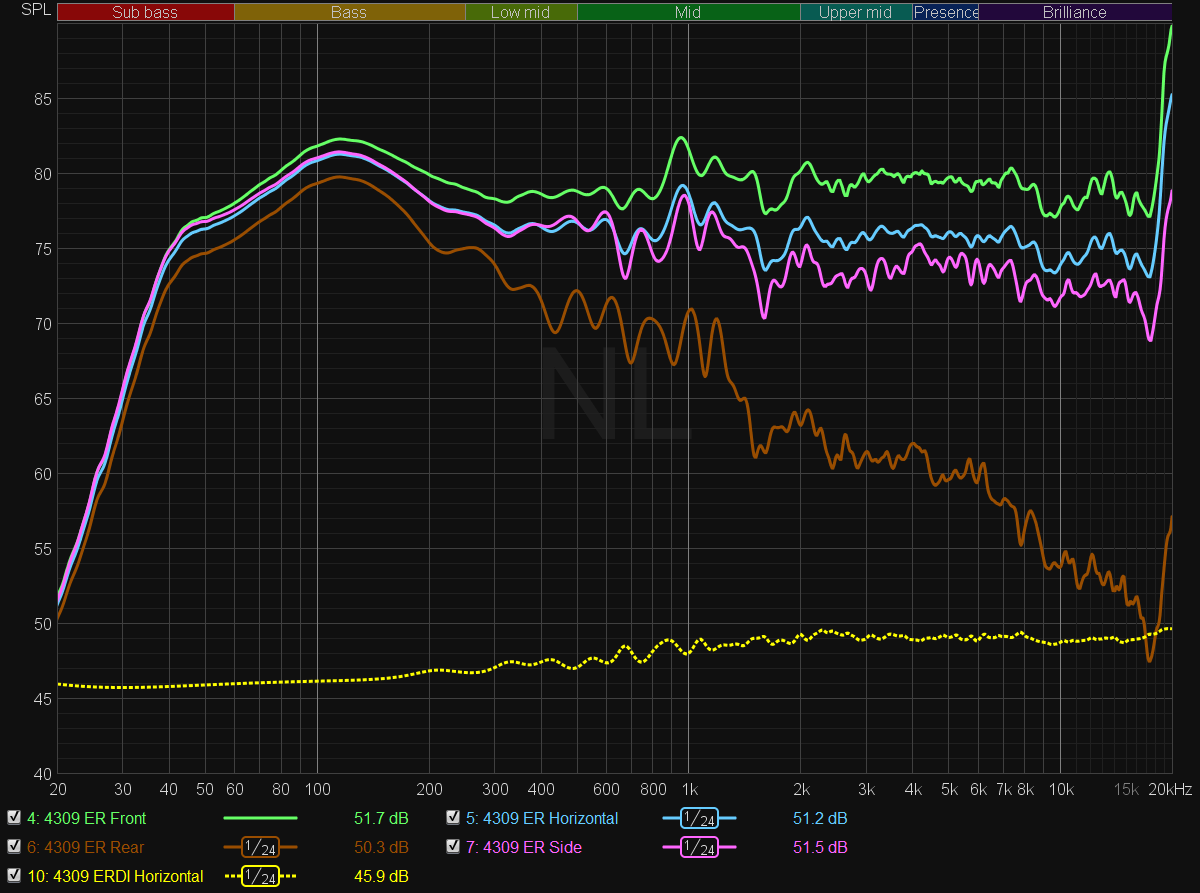 ER Vertical
Grill vs no grill (it only covers the woofer and ports):
Unless it affects directivity somehow, nothing wrong with using the grille at all.
More measurements and thoughts later. I have more speakers to measure so it's easier for me to just get the spins out the way at first than to go about formatting all the rest of the data.
Last edited: