I would like to know if someone have used this 12 inch driver for subwoofers at home ?
Having big respect for JBL and what they used to be, I was thinking that maybe 2 of this driver would be nice for an isobaric solution ( clamshell) in a closed box about 40 liters and with Linkwitz transformer . It would easily reach 20 Hz.
Is this a less good idea ? Maybe its much better to go with only one peerless xls 10 in a 40 liters closed box ? The price
is the same .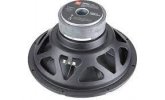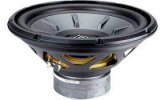 Last edited: