Extremely smooth and flat sound. They are far more neutral than some studio monitors in fact. Like JB LSR305/308 for example which I owned
I strongly doubt so, the measured smaller M10 is not really neutral on-axis nor and has directivity problems which are expected to be even worse on the larger midwoofer M20:
(source:
https://www.soundstagenetwork.com/i...&catid=77:loudspeaker-measurements&Itemid=153
)
The old LSR305/208 you mention measure on both regards smoother: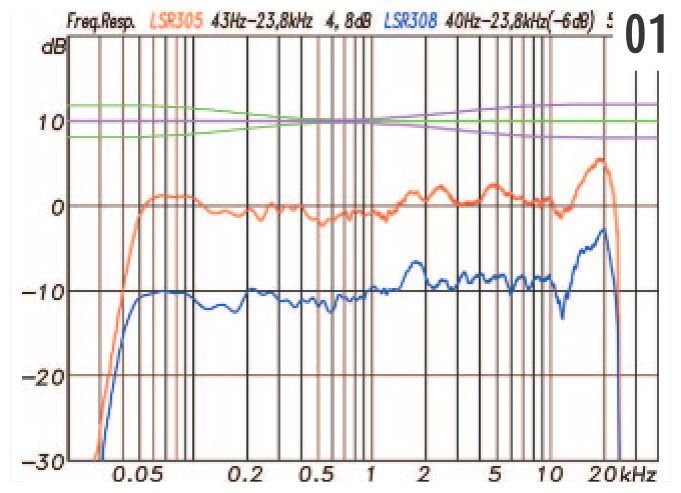 (source: PDF from Sound & Recording magazine which was freely available at that time at Thomann and their German distributor)
and the
here measured current JBL 305P MKII
are not as linear on-axis but can be easily EQed due to their also smooth directivity.