Major Contributor
Manufacturer
Forum Donor
Joined

Aug 21, 2020
Messages

1,444
Likes

2,582
Location
I know some of you have seen our playlists, but as I think they can bring joy to more people, I decided to create a dedicated post to share them.
For those who already know about them, they've all been recently updated with more / new tracks as well.
At the moment we have three different demo track playlists that have been generated during development of our speakers and subwoofers. One geared towards testing / demo of loudspeakers, on towards subwoofers, and finally one dedicated playlist for our upcoming MANTA dual cardioid speakers. The playlists are updated on a regular basis, and each list includes roughly 100 tracks. This means when there are updates, some tracks will be replaced with new.
Common for all lists: I've tried to include a fair amount of music from Norwegian / Scandinavian artists (as we are a Norwegian brand), they're relatively varied from a genre perspective, and there are few typical "hifi demo" tracks that you'll find in any number of other playlists.
Below you'll find links (Tidal and Spotify) as well as a brief introduction to each list.
Sigberg Audio Loudspeaker Demo Tracks



This playlist contains a varied selection of tracks useful for testing loudspeakers, and was used actively during the development of our SBS.1 active loudspeakers. The tracks aren't just "perfect" recordings, but tracks that can be useful to demonstrate particular properties of a speaker, or perhaps even somewhat difficult tracks that won't sound good unless you have a balanced setup.
Links:
Spotify
/
Tidal
Sigberg Audio Subwoofer Demo Tracks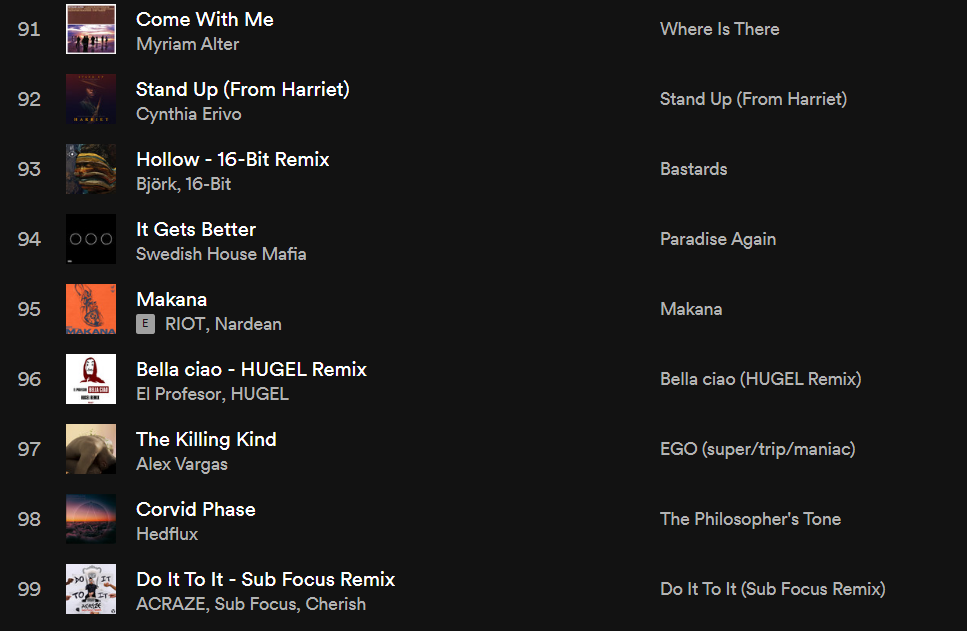 This playlist is also varied from a genre perspective, and contains tracks with focus on, or interesting things happening in, the lower end of the frequency range. It can of course be used to test the bass abilities of a loudspeaker as well, in case you don't own dedicated subwoofers.
Links:
Spotify
/
Tidal
Sigberg Audio Manta Dual Cardioid Development playlist



This list contains track being actively used during the ongoing development of our MANTA dual cardioid loudspeakers. Some of the strengths of these speakers are the ability to create a wide and deep soundstage, and to portray the room information and soundstage present on the recording to a larger extent than normal speakers (reducing the influence of the listening room). They're also strong on vocals. Finally with their dedicated 12" mindbass they obviously have high capacity in the midbass area, and similar to our SBS.1 speakers they're fun and punchy on genres like rock. This means this playlist have a number of tracks that emphasize these attributes, but also some other tracks for checking tonal balance etc.
Links:
Spotify
/
Tidal
Enjoy! Hope you find the tracks useful for testing or demonstrating your setups, but perhaps also that you find some new and great music along the way!