Joined

Jun 15, 2023
Messages

6
Likes

0
Location
Can someone adequately answer the question? It would be great to hear from Qobuz officially on this… Maybe it's buried here somewhere, but here we go…
We've all been told that Qobuz is working on the facility of "Qobuz Connect". All of the major streaming services either have, or are floating the idea of a service-to-device connect API like Spotify.
But why should we even need this?
The UPnP and DLNA protocol for has been in place for almost twenty years. Almost all AVRs and streamers support DLNA. In a time when most companies benefit from using open and interoperable standards, Why are these companies creating walled gardens.
Some have said that the issue is digital rights management. But that can't be true. DNLA has had DRM as a feature of the protocol for almost ten years.
It's not lost to me that Qobuz used to support DNLA. Take note of this tutorial which was published in April of 2018. It can be still found by a search of the Qobuz Magazine:
https://open.qobuz.com/story/DWG6ZKEHVFPSXB4CDJ72AOVCJI
It seems maddening that companies have to develop a new stream connection API, and then spend ongoing resources to support devices to use their unique API "sauce" when they could free up all of those resources and be more responsive by using one that has been in place for over 20 years.
We also now have the more modern Google Chromecast API which effectively can do the same thing as DNLA. Many devices support this natively as well. And Qobuz supports this natively today.
In fact, with my new WIM Pro, I effectively have a view of what the Qobuz Connect link would be. By utilizing Chromecast I can deliver bit-perfect streams at up to 24bit/96kHz from all my devices. And Qobuz has been supporting Chromecast seemingly for at least 8 years.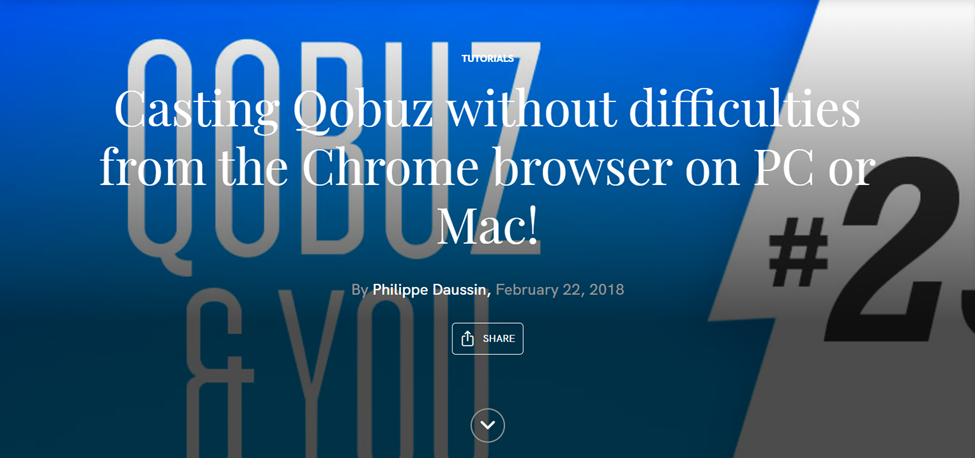 https://open.qobuz.com/story/NK5DORN25ROWPCDH6VWFCKDUEI
So it blows my mind. I want to pull my hair out. Because I can't figure out why these companies feel the need to saddle themselves with seemingly "reinventing the wheel" when they can use the existing APIs, and move on to focusing time and attention and monies to other aspects of their streaming business.
What am I missing here? Feel free to join me to explain WHY?