Senior Member
Forum Donor
Joined

Jul 19, 2021
Messages

406
Likes

643
Location
I want to get this out of the way. The schematic.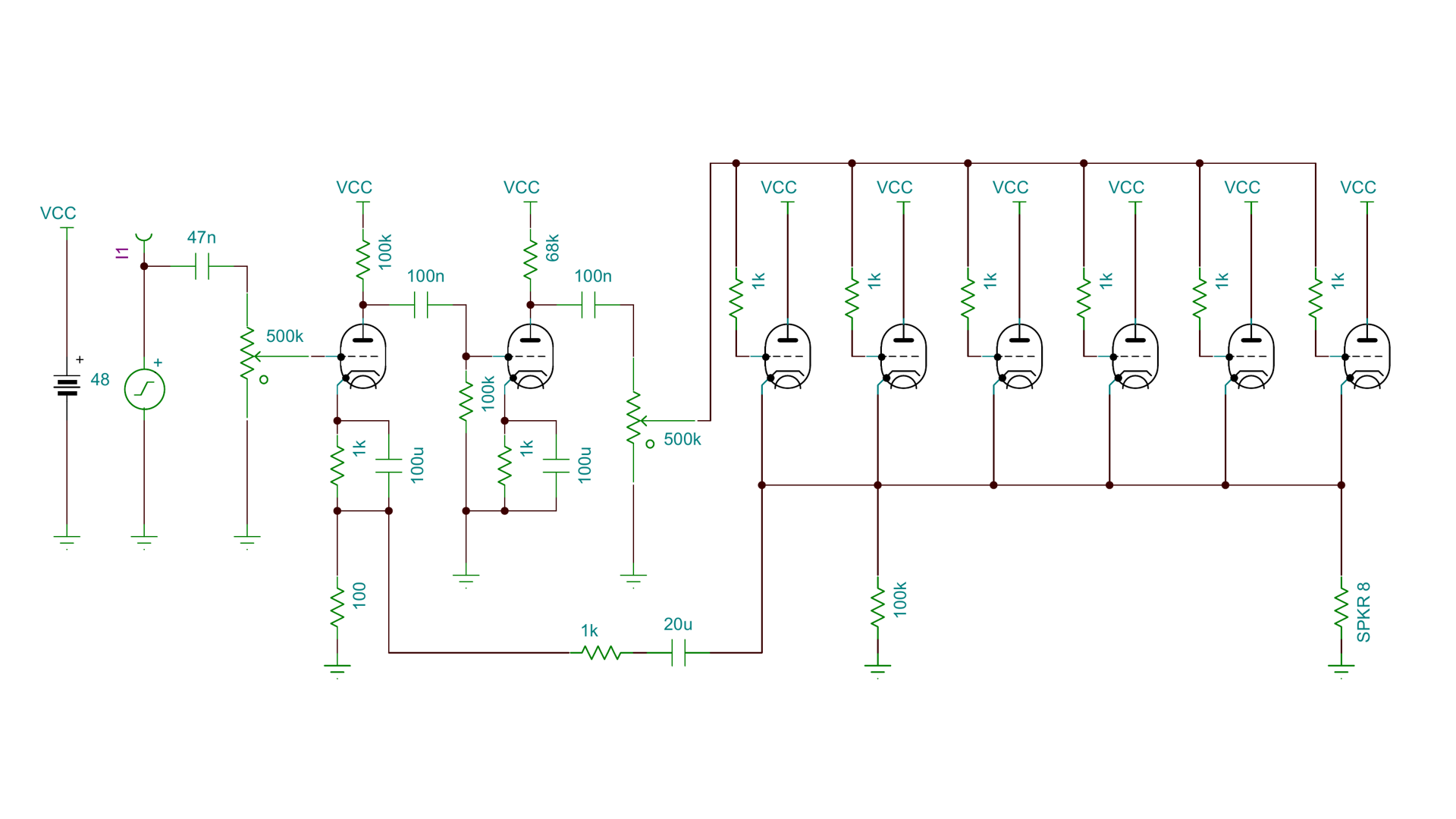 The Video:
I wonder if there is any real reason to even dabble into something like this because to me I don't really see much practical application since there are a multitude of wonderful tube amplifier designs and kits.
But I have yet to see a low voltage version of one. And one that works on DC. So no transformer needed.
I know that solid-state amplifiers just run circles around tube based amplification except in where you prefer to hear Distortion or the so-called tube sound. I still like them. They look like nice. Fun to build. And in my sons case? Fun to blow up when you use the wrong power supply: (12v vs 25volts)
The Cap seems to have had a NASA Lift off event.
My son described it as:
You know. That IEC mains powered amp looks really good right about now
After seeing this From Mr. Carlson Labs about a tube based Op Amps, I kind of like the idea of 600volts doing its thing.
So I was thinking of sending him another kit for a really nice Headphone Tube amp. Something simple enough to put together and would teach him a few things about electronics. And its always a good idea to build something and learn how it works.
Do you guys have some Intro level kits that a kid could build and put together for a headphone amp?
I really like the idea of tubes as it shows you how things work. But the kit needs to be simple so he can do it himself as I'm not able to do it with him at this time.
I would like it to look nice an be a nice display item so he takes pride in it.
Thank you bros!