Addicted to Fun and Learning
Joined

Aug 15, 2020
Messages

898
Likes

968
Location
Hi guys,
Here are some pics of our DIY Custom Listening Station v1, aka CLS (for clearer sound obviously, because
CLS
, pun intended

)
As some of you know, it's based on :
1 Windows 10 laptop as source
2 USB DACs (Topping E30)
2 Headphone Amplifiers (Topping L30)
A collection of 5 headphones, 3 of which are currently and individually EQed when being used
An old wooden Ikea table
If you want to know how everything works, feel free to take a look at
this topic
.
CLS v2 is already planned for next year :
First we will order some custom-made cables that will be easier to handle and to store, so they won't be hanging anymore ,
Then the red semi-transparent curtain will be replaced by a couple of hinged glass doors,
Finally, the old Ikea table will be replaced by a custom-made multi-purpose table that I'm currently 3D-designing (more on that later).
Now on to the good stuff :
_____________________________________________________________________________________
1. The four Topping boxes received from
AOSHIDA-HiFi Audio Store
(via AliExpress) :
2. Unboxing of the L30, with its proper EU adapter that I specifically requested :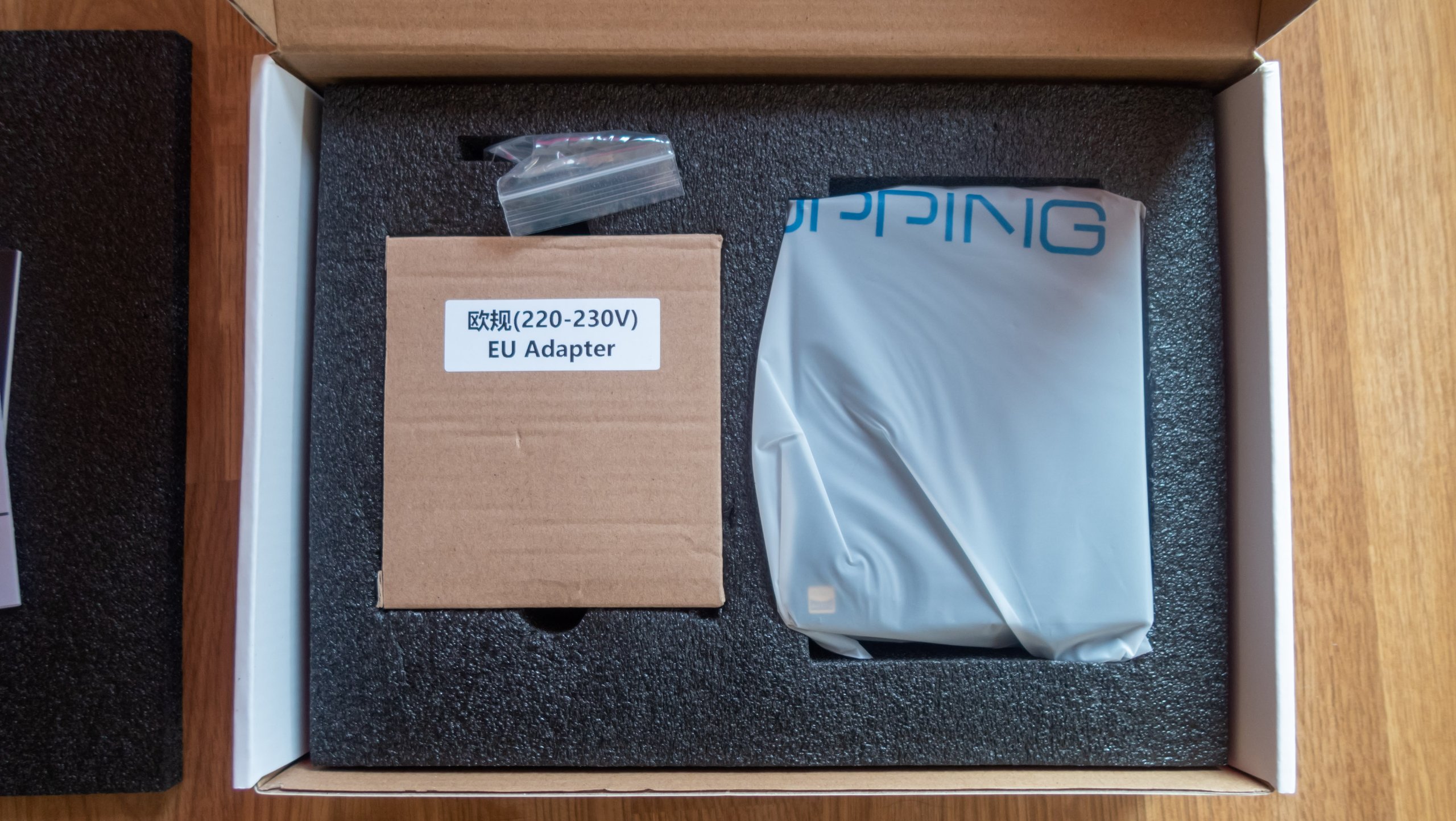 3. Test assembly of the first stack (E30 + L30) :
4. The hidden part of the table with all the cabling :
5. Close-up of the multiple socket with all 4 power connections (2 E30 + 2 L30) :
6. Integration of the Topping stacks INTO the table : left stack...
7. ... and right stack :
8. Outside view of the right stack :
9. General view of the table from the right side (the left side is of course symmetrical) :
10. The Custom Headphone Shelf - Front view :
11. Side view :
(from left to right : Sony MDR-CD1000 (25 y.o.) / Audioquest Nighthawk Carbon / Hifiman Sundara with Revised Earpads / Sennheiser HD600 / OneOdio Studio Pro 50)
12. Some headphone close-up shots : Sony...
... Nighthawk...
... Sundara...
... HD600... (for the record we are one of the very few lucky people to have a restyled HD600 with the good old hinged Sennheiser case that isn't sold anymore
Courtesy of Sennheiser France, kudos to them !)
... and OneOdio :
_________________________________________
I hope you like it ! We certainly do.
This is of course a work in progress. More pics to follow upon further enhancements.
Last edited: