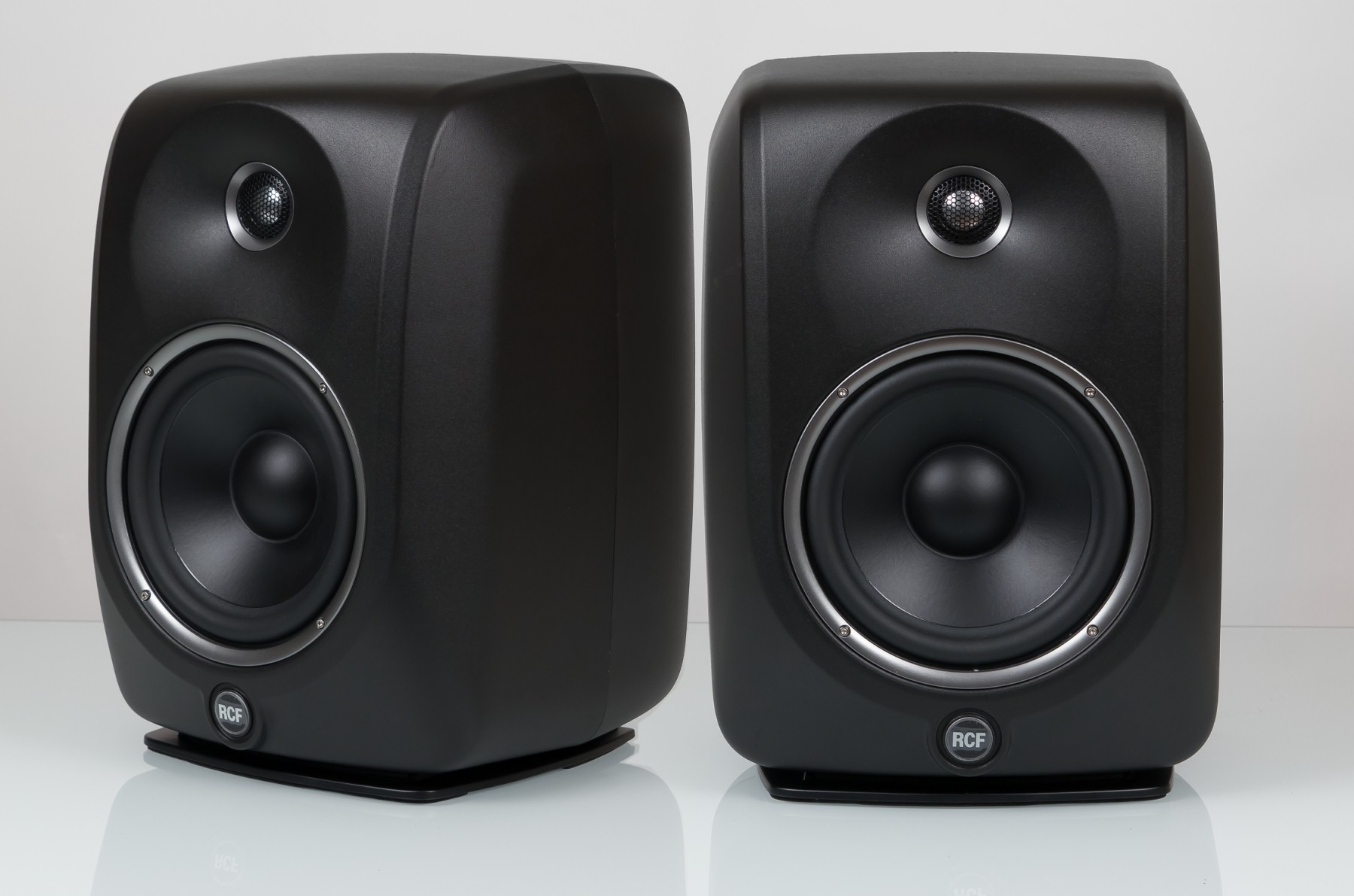 Hello, I'm making this thread to gather data about this interesting and very rare speaker. The highlights and specs include:
* True active 200 W + 100 W class AB design
* Dedicated DSP processing (only for the crossover and dip switch EQ features)
* 6.5" / 8" neodymium ICC vented woofer (quite rare to see neo magnets in monitors that usually try to reduce the BOM)
ICC
'Mytho' woofers feature a unique 'Impedance Control Coil' technology: a secondary coil
wound on the loudspeaker yoke and driven in opposite phase to the primary coil has the
function of cancelling the primary coil inductance, increasing the speaker sensitivity and
reducing the loudspeaker distortion.
A primary effect of this technology is the improvement of the temporal behaviour of
the loudspeaker, improving the crossover transition from the woofer to the tweeter and
resulting in incredible midrange accuracy and perfect phase linearity.
* 1" aluminum dome tweeter
* Constant directivity wave-guide
* Die cast aluminum cabinet
* Reflection free cabinet design
* Low distortion reflex port
* A fun dip switch with the positions 'Linear power response' and 'Linear frequency response'
* Price: 985€/unit for the 8" and around 900€ for the 6.5". For comparison, the Genelec 8040B is 780€ while the 8050B is 1400€ (has it always been this expensive?) and they don't have a DSP based crossover.
Sadly, RCF doesn't even publish frequency response extension data, unlike their newer Aria model.
There's some very basic stuff at
http://prosound.ixbt.com/hardsoft/rcf-mytho8.shtml
like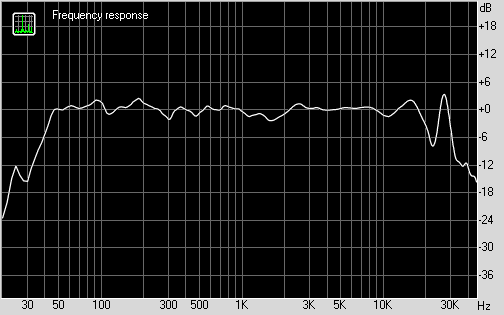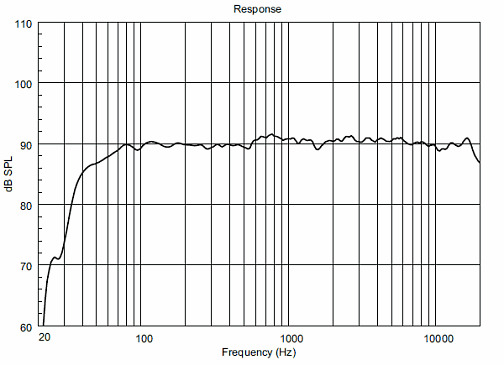 that shows a quite flat on-axis.
If it were only that, it'd be quite uninteresting, but the Genelec design "inspiration" with the homemade woofer and seemingly high attention to individual electronic parts like the EPCOS caps and LM4702 chipamps (manufacturer data below) made me curious. The waveguide looks very Mackie-ish too.
Last edited: