Hi there. I am using a SVS SB-2000 Pro and is looking to upgrade or sidegrade to a ported subwoofer. After using this for 2 years i realised i prefer a ported subwoofer more.
I am looking at the
Arendal 1961 1V subwoofer
and they look sleek and has nice measurements down to 12.5hz. For US $1099 are they worth getting? Their measurements i believe are shy of the pb-2000 Pro and pb-3000 especially above the 20-25hz region. However they dig deep and deeper.
2M peak measurements: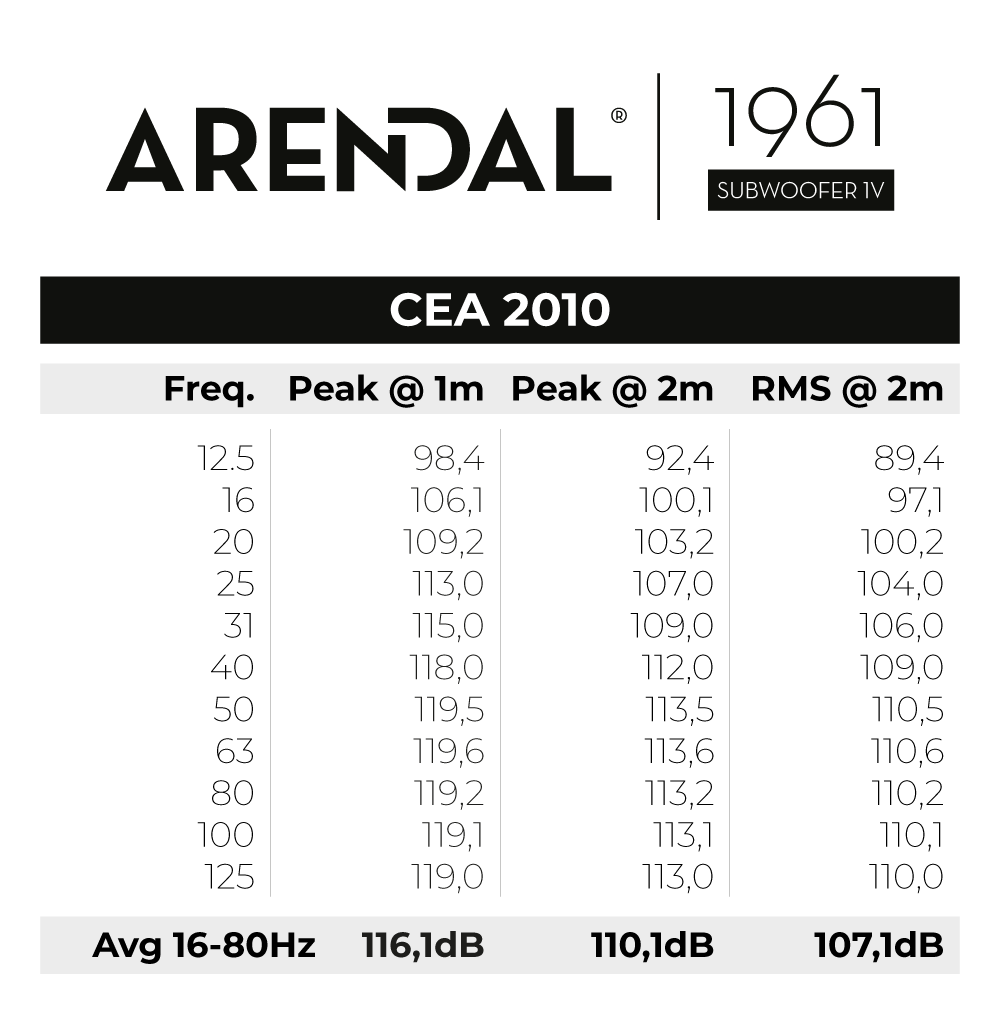 The Arendal are relatively flat, only 13.4 db difference between 16hz to 63hz. pb-2000 are 19.6db and 22.4db for the pb-3000.
Does the figure above mean anything? Can i assume that even though the measurements are not on par with the SVS, the overall flatness allows me to increase the subwoofer volume which will sort of 'solve' this without any frequency range getting too loud. Is this theory wrong? Sorry i am quite new to audio science therefore am really curious.
Thanks alot!
ps, i cannot get hold of HSU, Rythmik. Monolith in my country(Singapore).
Last edited: