Joined

Aug 13, 2022
Messages

89
Likes

759
What you are about to read is the measurement conditions explanation and chart interpretation of Cuckoo Studio Review. This will help you better understand our measurement conditions, address any doubts about our data, and assist you in better understanding the information we aim to convey through our charts.
1.Measurement equipment

2.Vertical frequency response graph
3.Usage of compensation curve
4.Harmonic distortion graph
5.3D Mixing Space
6.Audio comparison

7.Q&A
1.Measurement equipment
This is my studio I built by myself. which includes DIY sound-absorbing panels with fiberglass insulation, bass traps, tatami-style soft flooring, and sound-absorbing ceilings (along with my less-than-proficient painting skills). We do a lot of things here, including mixing, headphone measurements and testing, speaker reviews (and outdoor measuring), as well as sound card and microphone reviews.
This is our equipment for headphone measurements.
We use couplers under the
IEC 60318-4
standard for measurement, model
E610A NO.40192 NO.40817.
I found a detailed comparison of E610A and RA0045: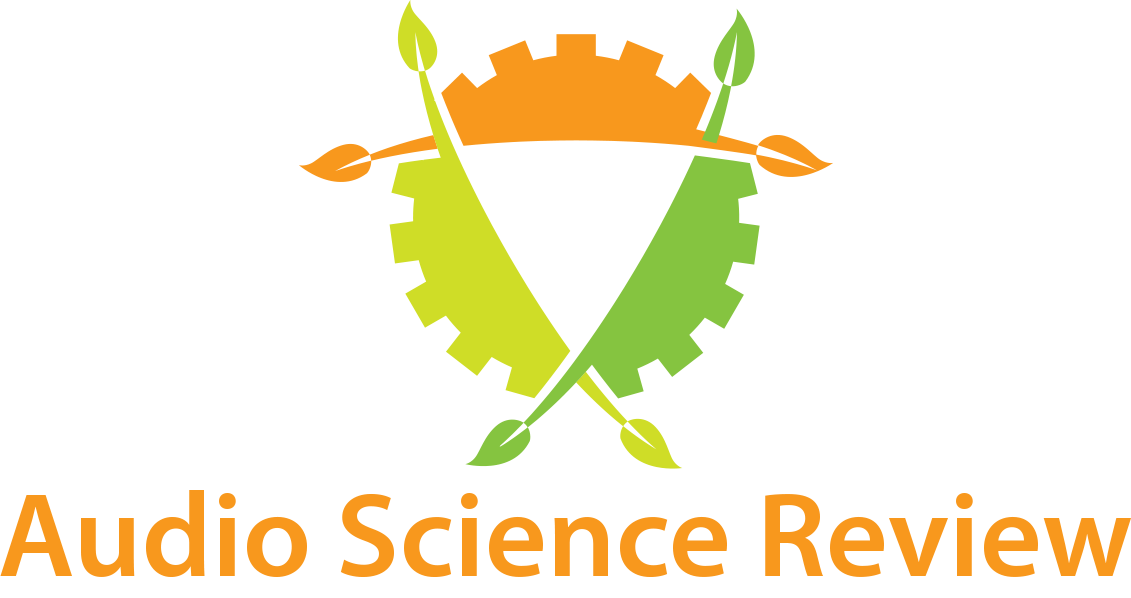 My journey in In-Ear Monitor (IEM) measurement started with some common measurement microphones and DIY shrink tube couplers. I've been interested in IEM measurement for quite a long time, but not ready to spend big bucks on GRAS or B&K couplers. The idea is to search for a more affordable...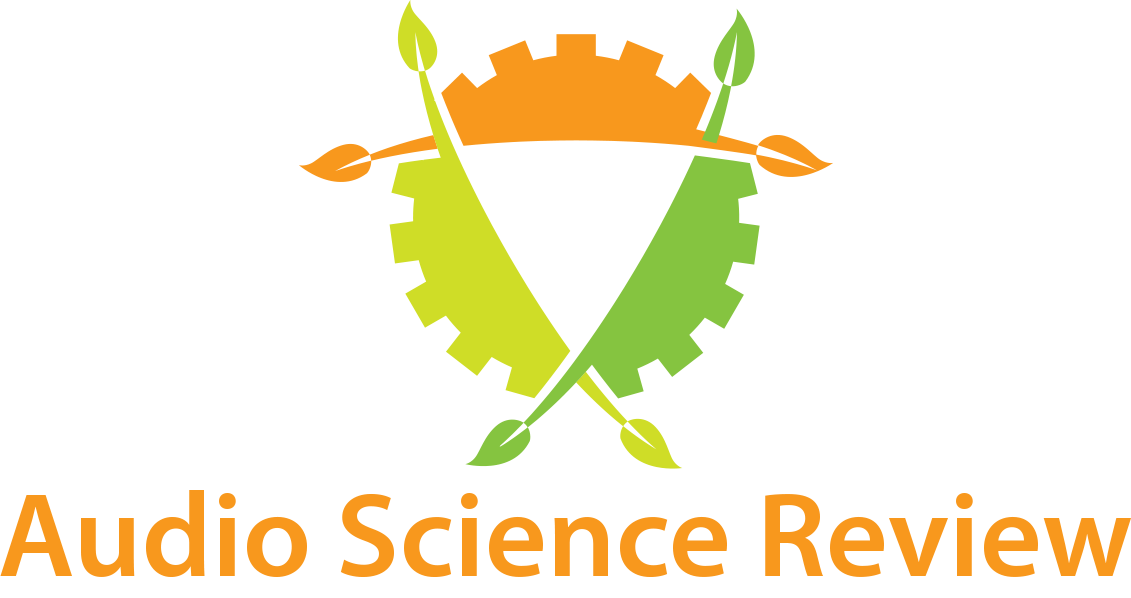 www.audiosciencereview.com
It has quite good data results.
more of my own measurement data compare to the data
from
@crinacle
and
@oratory1990
. Please note that the situation is different from the one where the same headphones can be measured in the post above. Each reviewer may receive headphones with slight differences :
The focus now is more on "Why use the traditional 711 coupler, rather than something like the RA0401/0402 High-Frequency Ear Simulator?"
In simple terms, the RA0402 (and similarly designed artificial ears) can produce fewer "high-frequency resonance peaks generated by the coupler's own cavity" at different insertion depths, providing more stable and consistent data. However, as has been discussed in recent years (from Crinacle:https://crinacle.com/2020/04/08/graphs-101-how-to-read-headphone-measurements/)
Whether the High-Frequency Ear Simulator conforms to actual human hearing is still a big topic that requires debate and experimentation. In addition, the new standards for artificial ears have been very confusing in recent years, so I ultimately chose to use couplers like the RA0045, "711" for data measurement. With such measuring equipment, different insertion depths will cause different high-frequency peak positions. Different measurers will take different solutions, such as Crinacle choosing to unify the resonance peaks as much as possible at the 8KHz position, but also publishing data for different insertion depths due to differences in some headphone designs. For me, I will provide two sets of data for deep and shallow insertion as much as possible under the allowed conditions, so that experienced people can distinguish the high-frequency resonance peak of the artificial ear itself from the resonance peak of the headphone by comparing the two different sets of data. (And if the high-frequency resonance peak under the traditional 711 is proven to be what real humans can hear, it can also reflect the different frequency responses that different users actually hear under different insertion conditions.)
Next is the section on the
pinna
and
support
. The support was provided by the manufacturer producing E610A, and the kit also includes a pinna, which looks like this:
I am not very satisfied with this pinna. The overall data obtained is quite similar, but it exhibits some shelving attenuation of 3-4dB at high frequencies. While it may match some real human ears, it is too "warm" compared to the data used in several mainstream databases such as GRAS KB5000/KB5001/KB5010. After some searching, I was recommended to purchase a pair of pinnas made by
@JohnYang1997
. It is not officially available on the market (as of the completion of this article), but I was able to purchase this pair of excellent pinnas through a one-on-one arrangement, and most importantly, it is fully compatible with my rig.
This is detailed comparisons of data for over-ear headphones
, may include differences between different headphone samples too:
It seems very pleasing indeed.
The anthropometric pinna is an area where having multiple different standards too. GRAS offers multiple models of pinnas, and other manufacturers such as B&K and HEAD acoustics have their own as well. Different reviews use different pinnas, and there are no rigid rules to unify them. Since the shape of each human ear is unique, unless there is some unethical genetic modification to standardize human ears, which sounds quite absurd, any replica of a soft auricle would represent only one particular case, and the measured data would not necessarily align with your own auditory experience. This is particularly evident in HRTF (Head-Related Transfer Function) data, especially above 8 kHz, where people's perception of high frequencies can vary greatly. Different levels of tightness, slight shifts in position, and other factors can also result in different frequency responses, even on the same device.
Given these variable conditions, the level of conformity that JohnYang's pinnas achieves when compared to well-known authoritative data is highly commendable and brings great pleasure.
When it comes to the results of over-ear headphones, our main focus should be on their trends and understanding the sound style of the headphones. This information is sufficient for our needs. If we want to apply compensatory EQ, it is important to note that EQ should not aim to fill all the gaps or eliminate every peak with high Q values. Instead, the goal should be to use medium or low Q values to achieve a more balanced perspective by smoothing out the overall response. For some headphones, I find that autoeq's compensation can sound a bit strange to me. The reason is that some of the automatically generated EQ settings with high Q values are applied to areas that may undergo variations, resulting in undesired high-frequency peaks. (Using average values + smoothed frequency response data for compensation usually yields better results.) Autoeq is a great open-source project that has been immensely helpful to many people, but if possible, a gentle EQ adjustment like Amir's tends to deliver the best effects. I have also been using a similar approach for equalizing and calibrating my headphones.
In summary, I obtained very informative results through the E610A and JohnYang's pinnas. Additionally, I really love this set of easily detachable artificial ear system, and I don't think I have many reasons to replace it in the near future.
Other equipment: I use the
MOTU Ultralite AVB interface
, with the Main Out connected to the Topping L30 headphone amplifier. I perform headphone measurements in ASIO mode at a sample rate of 48000Hz and a bit depth of 24-bit. I connect Input 6 to Output 6 for loopback to ensure consistency in frequency response during multiple sweeps. The MOTU Ultralite AVB has a naturally flat response, but I still apply compensation files to maximize its flatness. I must commend the MOTU Ultralite AVB for its powerful functionality and reliability. Previously, I used it alongside another Ultralite AVB interface to create a dolby atmos sound system using Ethernet connections. Now, with the addition of ADAT expansion for the atmos sound system, this Ultralite AVB is dedicated to performing measurements and it has proven to be more efficient than other devices in this regard.
You can see that I also have the
Cosmos ADC and APU
, along with the Topping E70 serving as a sine wave generator. With these devices, you can measure a majority of ADC/DAC equipments. (The Topping PA5 is used as a power amplifier for passive speakers. I haven't received any sponsorship or gifts from Topping, These devices were purchased by my own. In fact, prior to this post, JohnYang and I have only had a limited amount of dialogue, and he is unaware of my ownership of any Topping devices. Purchasing devices with excellent specifications is worthwhile because it allows you to obtain good data, plain and simple.)
Additionally, I have a compensated Type 4958A omnidirectional measurement microphone, paired with a compensated and highly portable PreSonus AudioBox Go for speaker frequency response measurements. However, currently, I have no plans to publish evaluations concerning these on the ASR forum, as
@amirm
has already done an excellent job in this regard. Also, like L7audiolab, I have learned a lot from them.
Last edited: