Hello everyone, the short version of my problem is that
two
speakers play quieter than when only
one
speaker is playing.
Long version:
First i would like to describe the room i'm listening in. It's small
very treated with absorption panels
room, i.e. ceiling, window, door, every wall except floor, this results in
~90ms RT60 decay time
, if this is of some value.
The problem seems to be in mid range, so we'll be looking at 20-1000 hz graphs.
Either left or right speaker plays fine. When measured alone they are fine: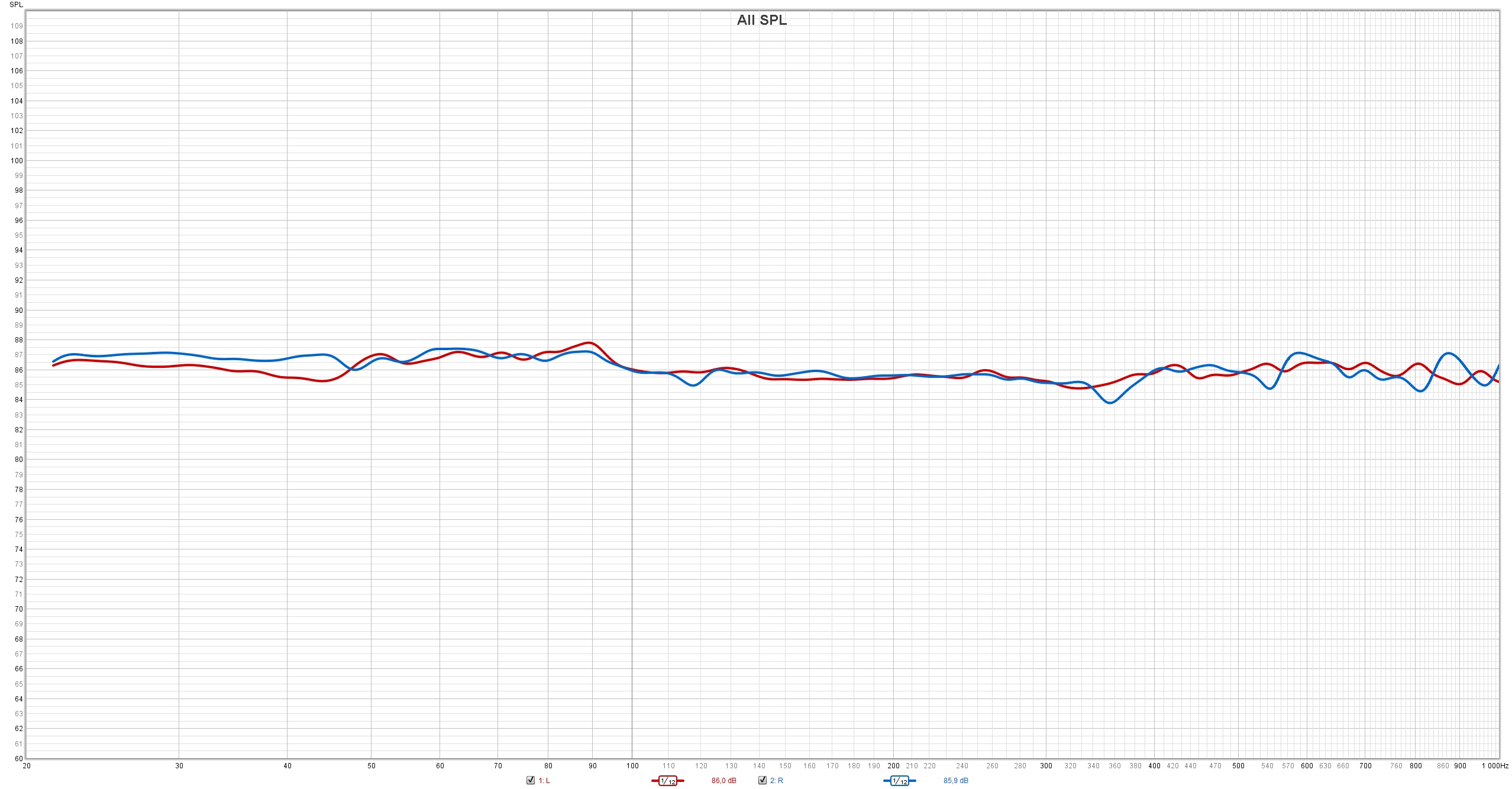 But when they play at the same time it gets much worse:
This is LR - 6 dB. It matches closely up to about 200 hz, but then gets further away. Difference in loudness is really noticeable in female vocals.
I started investigating, replacing speakers to a different one yield similar results.
But using my current speakers in different
untreated room
with bare walls and some furniture results in almost perfect SPL doubling:
This is vector average of L and R + 6 dB vs real stereo.
My conclusion is that room treatment causes this effect, but i really like the sound with very short decay times. So, is there any way to fix this without heavily modifying the room?