Both now SOLD - thank you
Apple Airport Express A1392 works as a wired or wireless (WiFi) Airplay2 streamer (works with ROON).
The mini-jack output is analogue stereo - But the same jack also outputs optical digital. Will include adapters so that a standard optical cable can plug in.
Used these to feed a good number of dacs and rooms, but now they're not getting used.
The cosmetics are good, normal signs of use and age - nothing terrible. Function is 100% and firmware is latest. Never a problem with either.
Asking $95 shipped Priority Mail for both or $50 shipped for one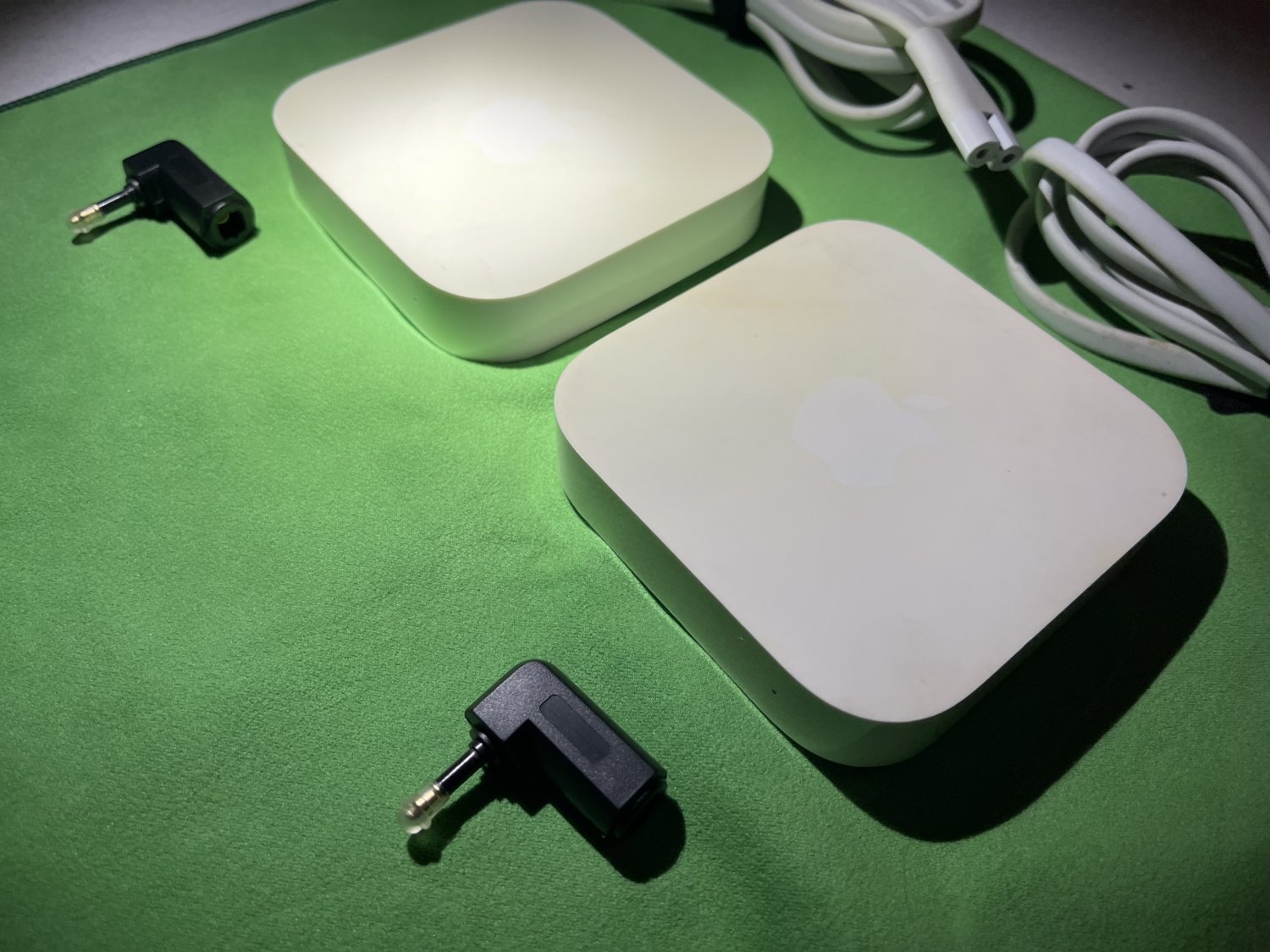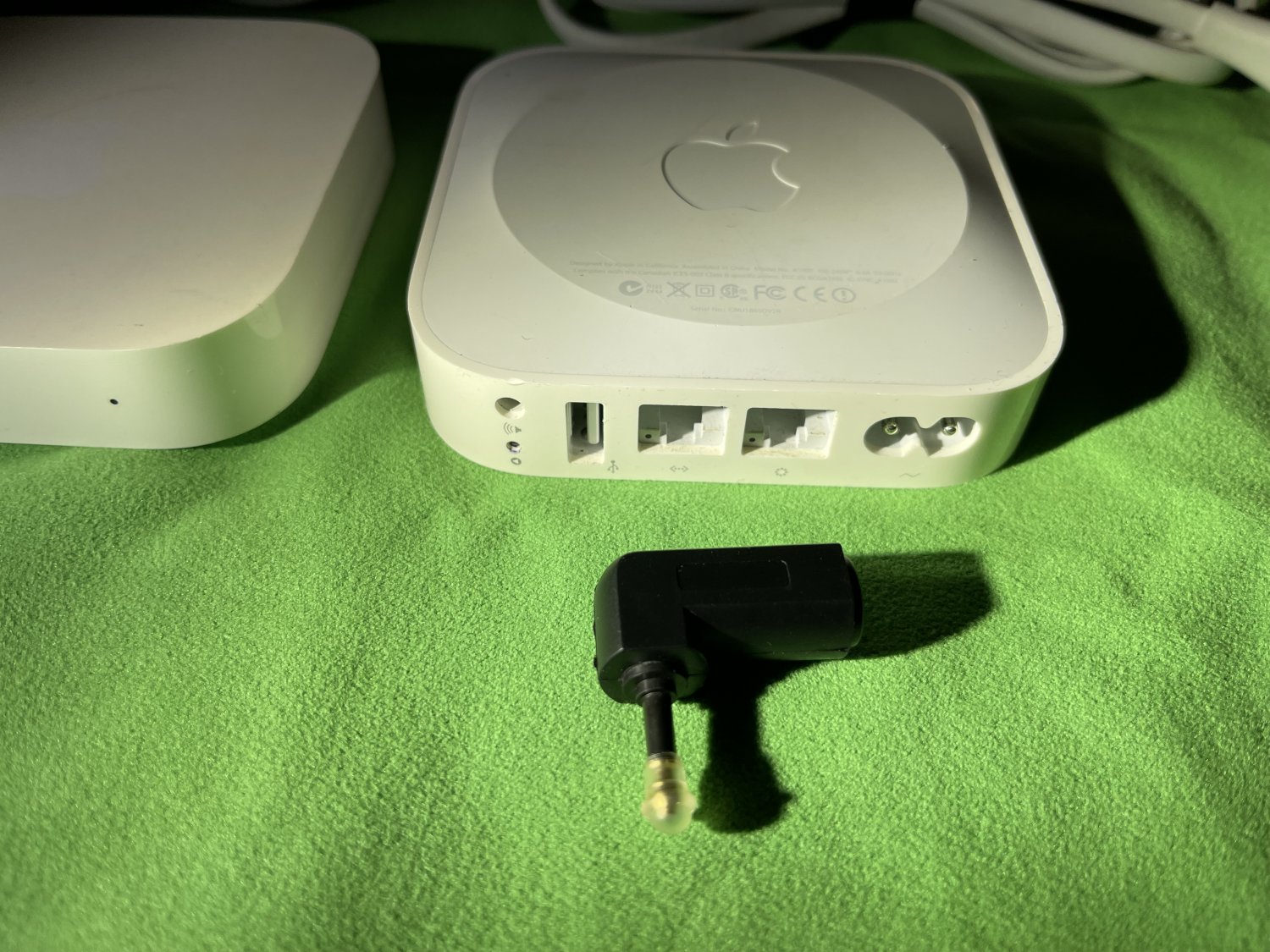 .
Last edited: