This might be a better fit for Speaker subforum, but it can fit in here.
After a long and nasty SMSL AO200 story, i've acquired JBL Stage A190 speakers and (... drumroll..) Denon DRA-800H (brand new).
Decided to measure speaker response with UMIK-1 and REW.
So here's the first set of measurements:
PC > output HDMI > Denon DRA-800H (Stereo mode)
Combined left+right response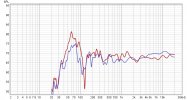 Left speaker response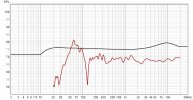 Right speaker response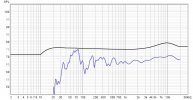 Very strange dip on left speaker on 130 Hz. Performed multiple measurements, but the dip remains. Might be room acoustics, but the speakers were placed and measured in the same position. Performed new, though primitive, measurements. I switched Denon to Pure Direct mode.
On first set of measurement it was in Stereo mode.
New measurements with Pure Direct enabled - no dip at 130 Hz!
1) Overall measurement, distance 50 cm, on axis, Pure Direct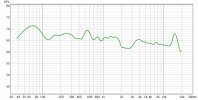 2) woofer, mid woofer, tweeter separate mesurements, Pure Direct. Visible crossover at cca 1.8 KHz.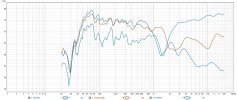 3) Switched to Stereo mode - no smoothing
4) Pure direct - no smoothing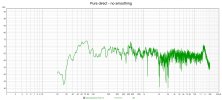 The room is bad for acoustics, no damping, speakers close to wall, so its not an ideal measurement chamber.
What concerned me before the measuring was speaker response. Listening test was performed before measurement and JBL Stage A190 was a love at first "sight".
In general,with primitive measurement methods, results are not that bad.
But the Stereo/Pure direct mode on Denon DRA-800H has serious dip problems.
Denon's transformer is buzzing as crazy (6 days old unit).
Denon DRA800H buzzing transformer noise
This might be a faulty unit or the clue for stereo/pure direct performance problems
P.S. this one is with PCM5102 DAC.