There are been quite a number of threads dealing with vibrations in speaker cabinets, both in relation to "speaker feet" and vibrations in enclosures themselves. I recently took out my ACH01 accelerometer to do some measurements, both speaker feet and enclosures. There was some initial measurements posted in another thread, and here I have repeated these with some modifications. For test one I wanted to test speaker feet, i.e. the so-called "spikes" against soft feet. However, I do not want to destroy my wooden floor or my speakers so I choose to put the speakers on the floor and use three metal nuts as a "tripod" as the coupling case. Ideally, coupling should be the whole area under the speaker bolted to the floor, but this is not practically done. The speaker is a two-way, 9 liter volume, ported speaker with 5-inch Perless driver. It has 7 sides, seen in the picture. The difference from yesterdays measurements were that I plugged the port and used a higher volume for the sweep. Also the use of metal nuts made a better stability than the metal bars used yesterday. Setup below, with the accelerometer fastened top left with double-adhesive tape. It is usually not recommended to use tape, but for lower frequencies this should be ok.
The result from the measurement with hard steel nuts as feet (purple) or soft sylomer-based pads (cyan) below. (I think the 50 Hz peak is due to that my portable no longer can be run on battery only and thus s ground loop.) Note that the accelerometer outputs a signal proportional to acceleration (not SPL or displacement).
The next shows the second harmonic distortion of the above signals:
So conclusion is that hard coupling to the floor (oak mounted on sand in this case) causes more movement in the bass region of the speaker compared to soft feet. While the movement itself may not be a problem audibly, the use of so-called rigid coupling with spikes is probably not a good idea if you want the speaker to be fixed. What may or may not be audible is the transfer of vibrations to the support and other objects which I previously showed may lead to audible distortion. Se post: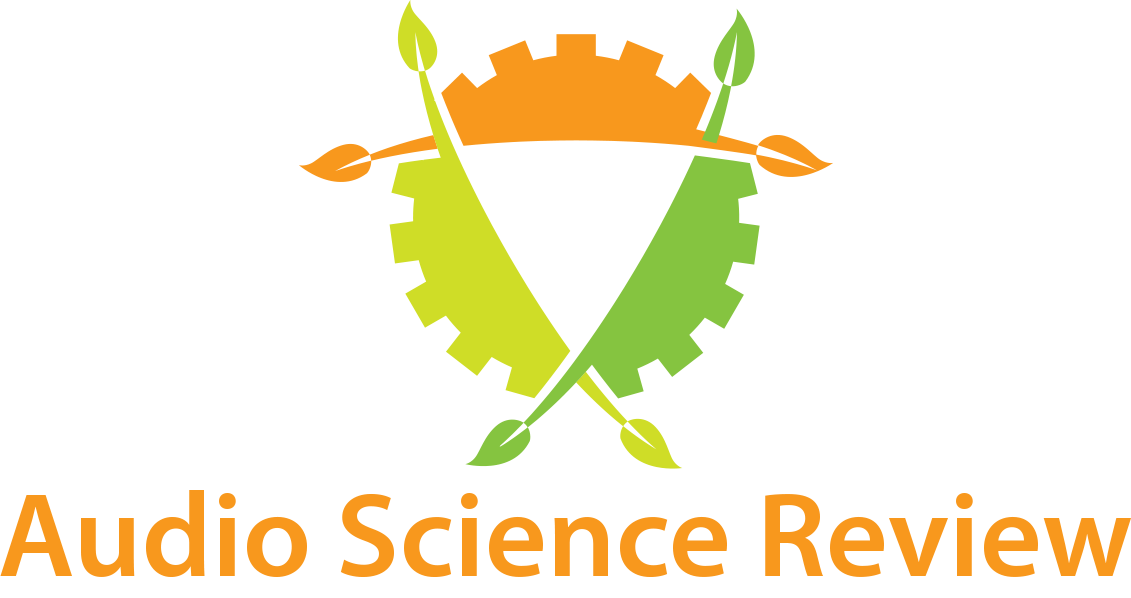 Regarding the audibility I gave an example with a speaker placed on my hifi equipment rack with hard and soft speaker feet (sonic design). First two sweeps are hard coupling, last two with soft coupling. Perhaps an extreme example, but it shows the principle that applies...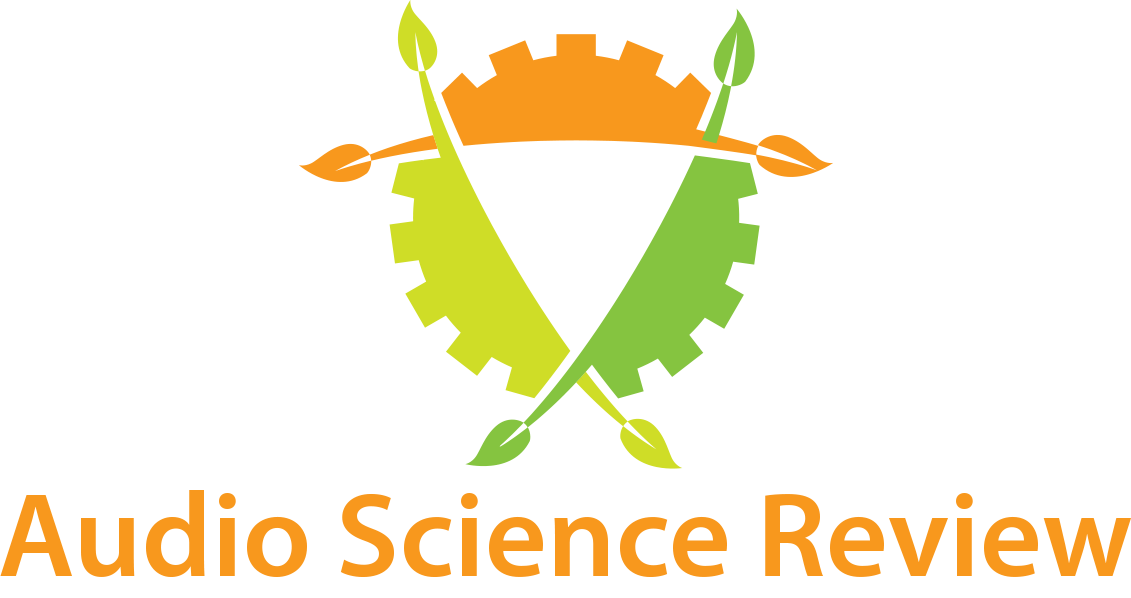 www.audiosciencereview.com
So to the second part, I want to compare two speakers of about the same form and size, but where one is built with standard 19 mm MDF and the other with 9+9 mm MDF and a damping glue (constrained layer damping). The story is that I at heard some irritating distortion on my old speakers and also on my new built ones, both using 19 mm MDF and in principle identical encloure form but with different drivers. I rebuilt cabinets a couple of times but got the same annoying distortion around 500-550 Hz. So I decided to use constrained layer damping and after that I found no more distortion. The new cabinet also had a significantly different sound in "knock-test". Sow how do they measure? Below is the new and old speaker (I have lost the other enclosures, so this is a comparison with the original and my latest).
New:
Old:
I measured front, side and top of the speaker. The interesting part was the difference in distortion (below 2nd harmonic from the acc measurements) from the speakers:
Top:
Front:
Side:
Basically I could repeat the measurements from yesterday, shown in another thread. What is interesting are the lack of peaks the 500-700 Hz region in the constrained layer enclosure (but shifted to lower frequencies?). Now, I do not have any microphone measurements as yet on this since lack of time here, but I would almost be certain that these peaks are the reason for the audible distortion heard from the speakers.
So my conclusion is that 19 mm MDF is not always sufficient to get silent enclosures even in very small speakers as this. Bracing might help, but I think constrained layer damping is even better.
A link to the previous thread with measurements.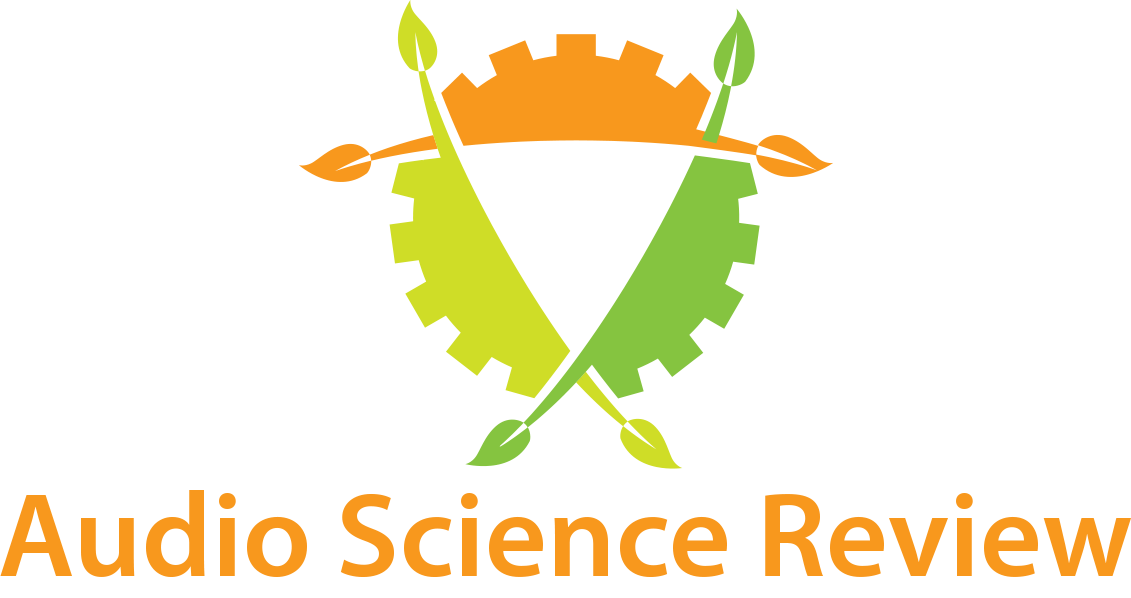 The OP says in the end, after trying various isolation methods and spikes, he found it sounded best if the speakers were simply placed on the floor. Hard to say why but I suspect what's happening with a suspended speaker is complicated by various factors that may sometimes lead to worse results...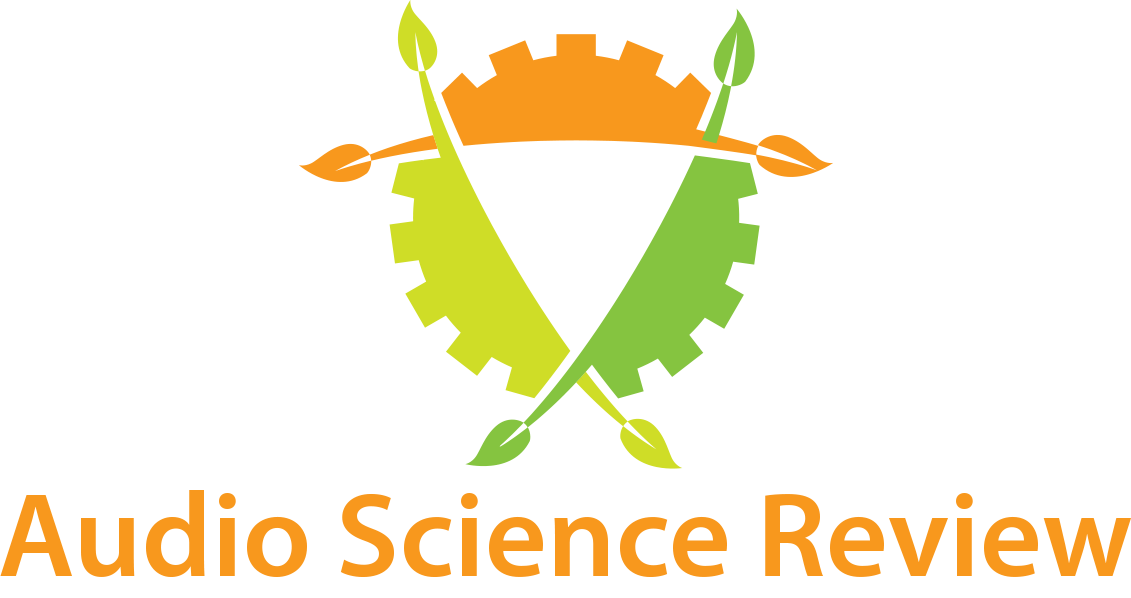 www.audiosciencereview.com
Last edited: