Man I thought that graph was incorrectly labeled from the DX3 Pro+ review, but the ESS chip just has a very specific output at that filter I guess!
[EDIT] Looks like I was color blind about F2 and F7, so I would just point it out on the graph to avoid confusion.
If you want to see the most detailed and precisely named plots (apart from the ones from the datasheet), visit
@WolfX-700
's website: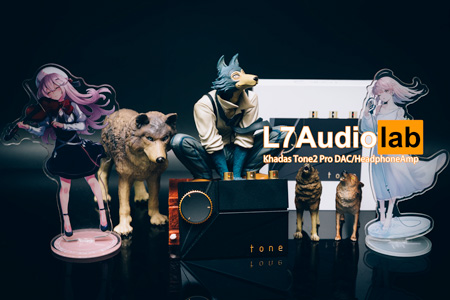 便携设备 曾几何时,我误入一个论坛,看到了这么一篇评测:Review and Measurements of WesionTEK Khadas Tone Board DAC。在一定程度上可以说这个评测把我当时的价值观击的粉碎。就那么一个小小的板子,就那么一点小小的元器件

www.l7audiolab.com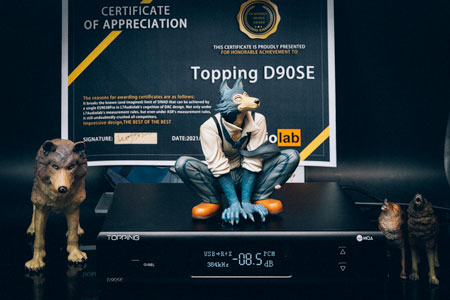 台式设备 两个月前,我更新了站里的DAC SINAD Chart,在天梯图的前面出现了几个莫名其妙的测量结果。这是什么妖魔鬼怪……乃至于都被搬运到ASR……好吧,无论如何NDA已经过期了…… 今天就让我揭晓…… Topping D90SE (工程机)的测量结果吧……

www.l7audiolab.com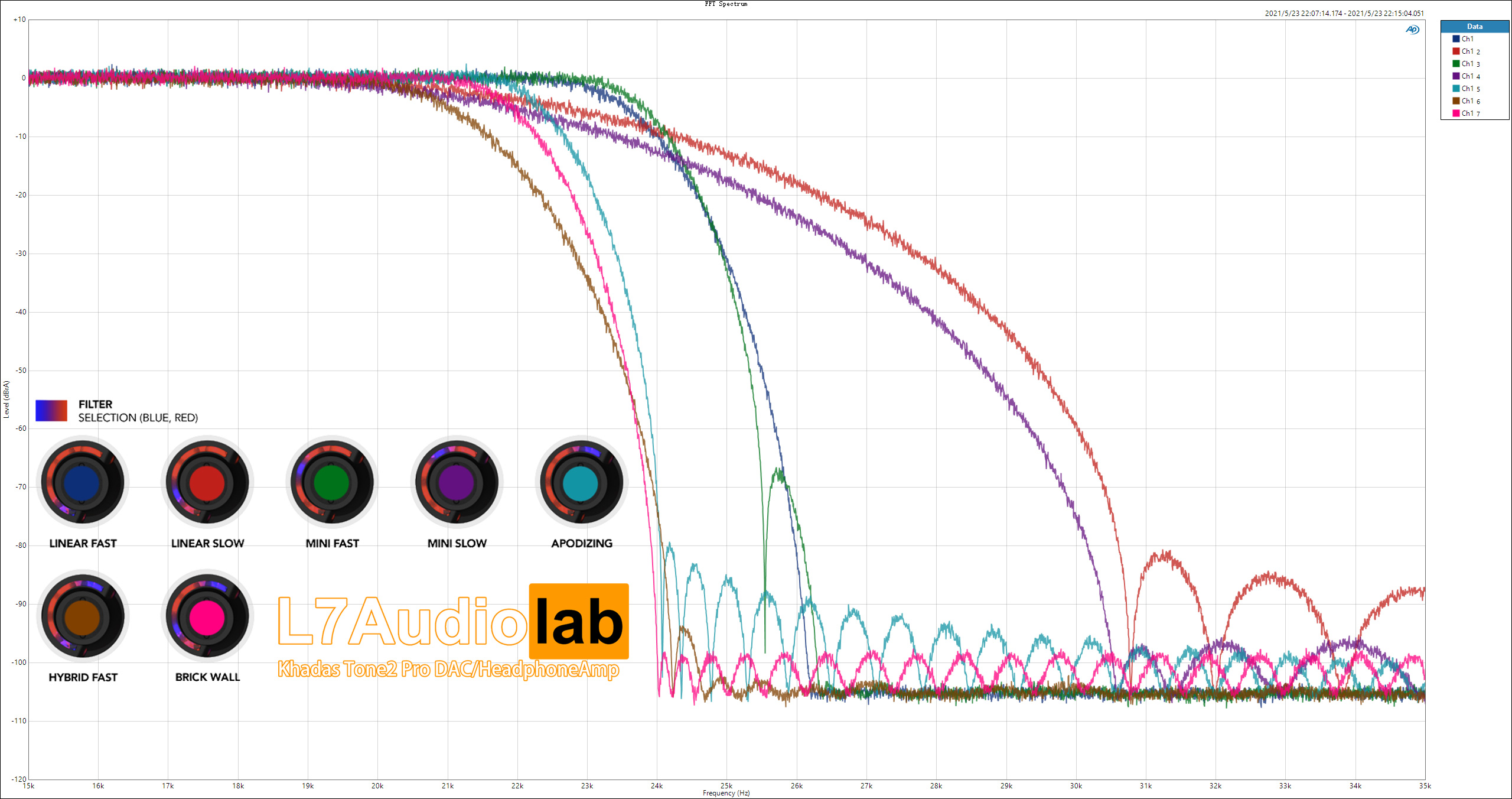 As a rule of thumb, ESS linear phase fast filter has the best imaging artifact suppression (120dB, as specified on the datasheet) so it is often the best one appears on the 90kHz BW THD+N plots, but the price is to slightly violates Nyquist.
The blue, dotted-line one is from the Khadas Tone Board which always show up as a template, uses the apodizing filter. Also, the filter numbers (F1-F7) can potentially be shuffled in different products, so ideally, products display and manual should use filter name instead of number.
The brickwall and apodizing filters, at the expense of not violating Nyquist, have poorer imaging artifact suppression, and they have poorer passsband ripples as well, clearly shown on the plots below:
Nice @dsnyder0cnn. Suggest changing the Topping D90SE to Filter 5 "Fast-Roll Linear" (best IMO) to remove all that rippling in the frequency response from the apodizing filter (Filter 1). Thanks for the tip. I plan to measure the amplitude and time-domain behavior of all seven filters…perhaps...
www.audiosciencereview.com
Last edited: