Joined

Dec 15, 2019
Messages

1,098
Likes

2,218
Location
Ok, I came across an oddity.
Although I hadn't set the zoom levels properly when saving results, I did notice that the Linearity result for my motherboard from the test plan seemed really good. So I repeated it as a single test (I set averages to 32, same as the test plan, if that means anything). This time I got a far worse (though still marginally acceptable) result: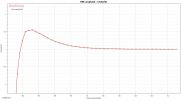 I.e. linear (+/- 0.5dB) to -96dB: -alright but not great.
But I then repeated the linearity test in the test plan and it came out a lot better: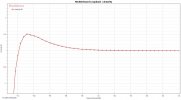 Now it's linear down below -104dB!
Levels were the same, and I couldn't see anything in the test plan settings that was different to those for the single test. What could be causing the difference?