So I decided to delve into a 2.1 system for my office. Have an older pair of Polk speakers that I may upgrade, along with an SVS SB13-Ultra sub (has XLR, high/low connections). I also have a pretty old MiniDSP balanced 2x4 with phoenix connectors and was planning on using with with and old (yes ... lots of old stuff being used here!) Sonos Connect amp, and was considering whether to pick up a cheap DAC as well.
But before I get into the DAC, I can't even figure out if I can connect the MiniDSP to the Sonos. I.e., the Sonos has these inputs/outputs on its back: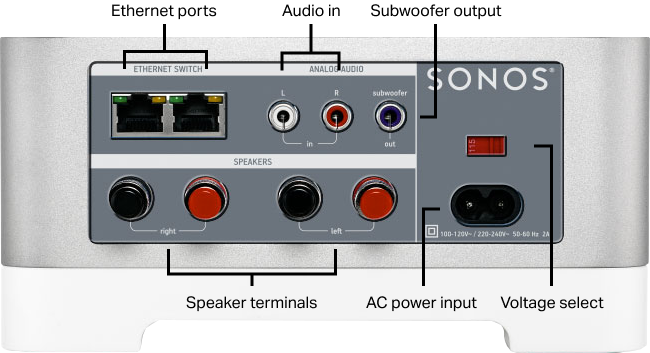 Whereas the MiniDSP usually, I think, sits between the audio source and the amp? I.e., if it was a Sonos Connect that has RCA in and outs and I had an external amp, this would work. Is it correct to assume in this case I can't connect the MiniDSP to use the PEQ's and high/low pass EQ capabilities because there are no "audio out" connections?