Major Contributor
Manufacturer
Joined

Mar 1, 2016
Messages

6,382
Likes

8,801
Location
This is part 2 of my selection of Chinese delights. Again bought from Audiophonics to avoid delivery delays, this board can be found from multiple Ebay vendors for $30 - $40 US.
https://www.audiophonics.fr/en/diy-...alanced-dsd-1x-lt1963-regulators-p-12557.html
Based on the ESS ES9038Q2M chip it is one of the latest chips out, this version being the cut down low power version of their flagship 9038.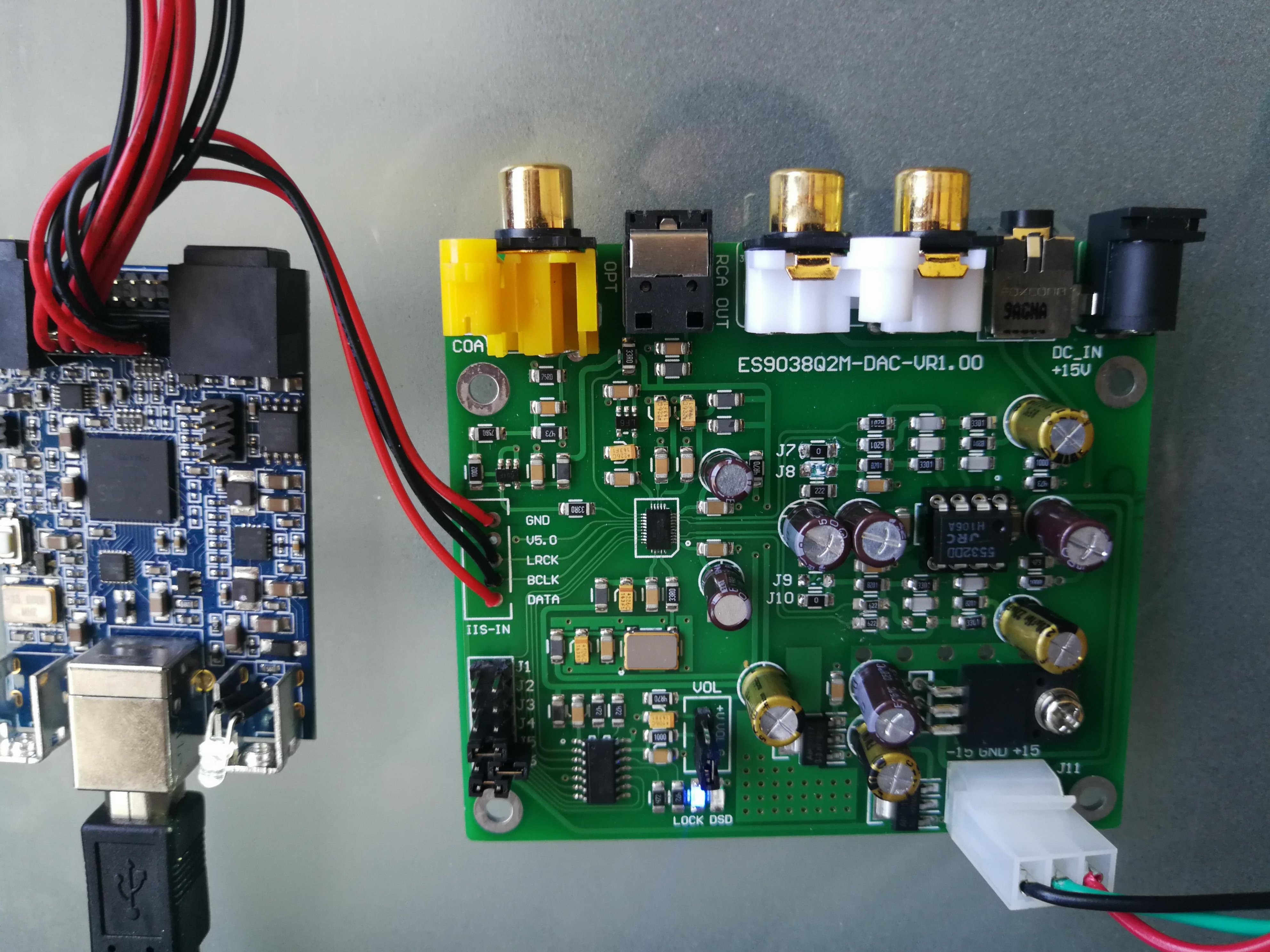 The board is interesting because of the potential for a very easy DIY build of what should be a competent DAC. You have 2 choices for power:-
15 V DC through a barrel connector
+ - 15 vDC through a 3 pin connector
So you could just plug in a wall wart PSU and away you go. This is what I first tried but 50Hz mains did leak into the dac output. Not at a huge level about -120dbFS, but nonetheless it spurred me to try the +- 15V supply. To do this you have to remove 3 zero ohm SMD links. Plugged it into my lab PSU and the mains components disappeared. Its possible that a different wall wart would not have the mains leakage issue. I performed all tests with +- 15 v supply.
The board has electrical and optical SPDIF and i2s inputs. The active input is selected via jumpers. The board also interestingly has image filter option again jumper selected. I used an XMOS based USB to i2s board for input. Note this board does have a 100MHz clock so doesnt require clock from the i2s input. IIRC I used fast roll off linear filter.
You can also connect a pot to the board to act as a digital volume control.
The board appears to use the DAC in voltage output mode with a dual 5532 op amp as the output device for single ended and headphone connections.
Measurements
0dBFS - Output is 2.33 Vrms. Disappointingly high 2 and 3rd harmonic distortion
-6dBFS
-60dBFS
-90.31dBFS 24 bit Waveform - Fairly clean
J-Test - No Significant jitter
IMD SMPTE - Fairly clean in terms of number of harmonics and sidebands but at high level. Commensurate with the related HD.
FR and Imaging
Noise Floor - Quiet
Linearity - Excellent
Conclusions? If it wasnt for that high harmonic distortion this would be a really interesting board. Cheap as chips, plenty of features and easy option to make a DIY DAC.
How does it sound? Again into my Oppo PM1s it doesnt quite have the clarity of my Chord Mojo but I could seriously live with it. I know the audiophiles will say I'm deaf, but its really not bad at all !
Maybe with some circuit finessing the HD can be brought down. I will try a bit of op amp rolling to see what effects that has (probably instability and oscillation
)
Last edited: