Major Contributor
Forum Donor
The Curator
Joined

Nov 29, 2019
Messages

2,817
Likes

7,598
Location
These retail for US$150/pair. They have a 5" woofer.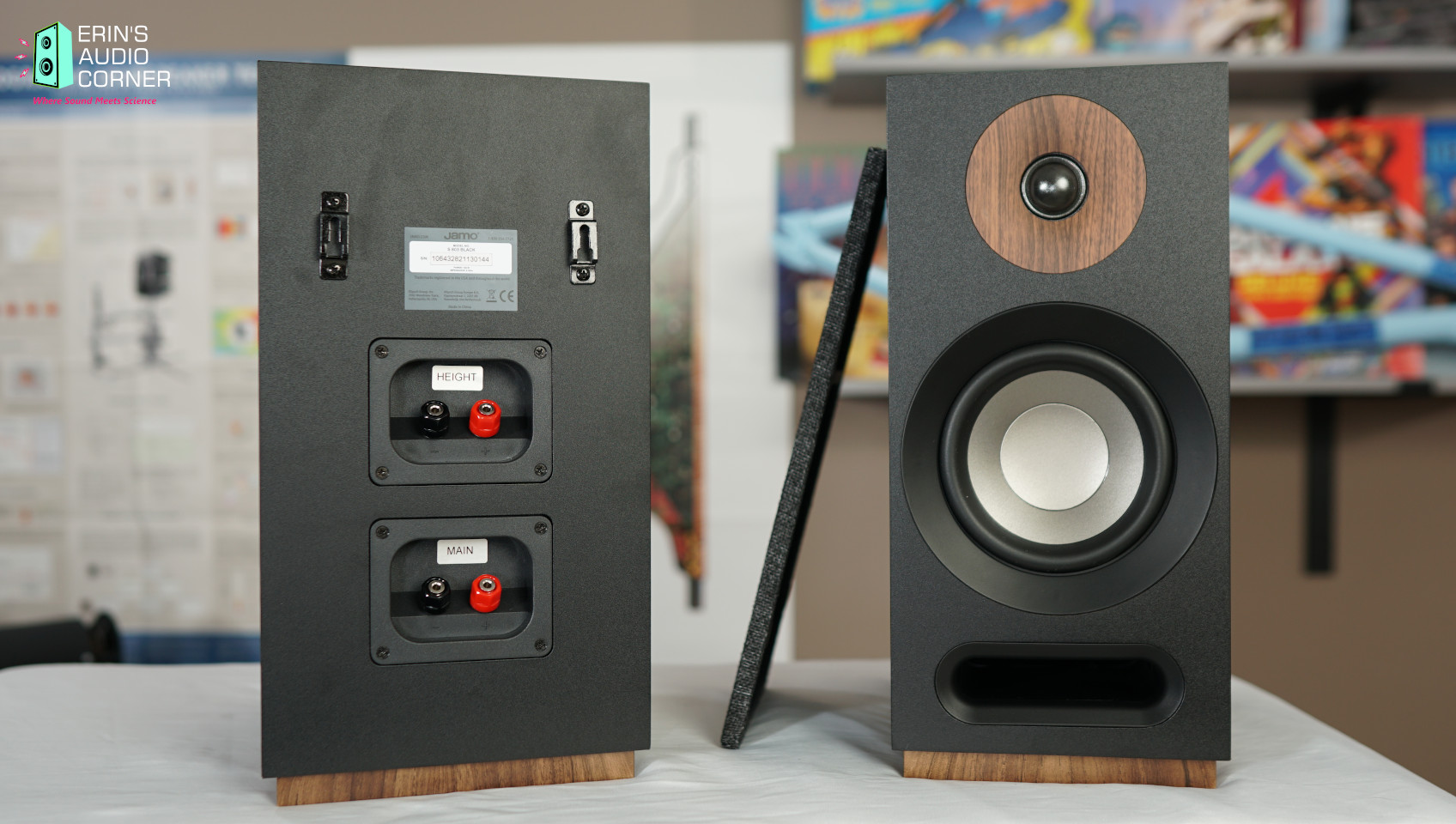 Parting / Random Thoughts
As stated in the Foreword, this written review is purposely a cliff's notes version. For details about the performance (objectively and subjectively) please watch the YouTube video. But a couple quick notes based on my listening and what I see in the data:

This speaker epitomizes the "V-curve" response. It features a one-note bass boost around 100Hz and a +5dB treble boost over the midrange. The bass is punchy, for sure, but also quite boomy and resonant with lower male vocals and the highs are frankly annoying. More importantly, though, is the fact that - relative to these issues - the midrange is quite muffled and of very poor quality.

I know many will view the frequency response results and think "hey, no big deal, I can just equalize them". Let's talk about that. While this can certainly be true, the directivity index (DI) is the guide for just how "EQ'able" a speaker is. In the case of the Jamo S803 the DI (the combined "smoothness" of the response on and off-axis) is rather poor which means these speakers won't take as well to EQ as one would hope. For proof, I provided SPIN data with EQ applied via my miniDSP; using 9 bands of EQ to smooth the on-axis response. As you can see, the off-axis response is still poor and the DI is still quite non-linear (as expected). This results in a 3-5kHz bump in the Estimated In-Room Response that sounds quite "sharp" and sibilant. Aside from that, the high-Q resonance in the midbass at ~100Hz will need to be pulled down with a filter that I am not sure can be remedied with a standard room-correction software/EQ. And once you do apply EQ to smooth the on-axis response, you lower the sensitivity to 80dB @ 2.83v/1m. This all results in a speaker that is frankly a poor performer and one that I would recommend staying away from.

Another common retort is "yes, but they're cheap". Trust me, I understand the need to find a speaker that is cost-efficient. This isn't one of those. I say you can do better for the price: the Neumi BS5 or even the Sony SS-CS5 are better performers and will take better to EQ.

As for output capability, these fall about where I'd expect. Using them full-range (without a subwoofer) should obviously be avoided.

If you own these speakers and are thinking "dude, you're wrong, these are great" then I encourage you to find speakers that have a more neutral character to them and give an honest attempt at demoing both side by side. Statistically speaking, you'll likely prefer the more neutral speaker. If your goal is to get as much hi-fi or accuracy for your dollar, to hear what the media itself is or what the movie should sound like, then these speakers just are not up to the task based on their extreme non-linear response.
Erin's review:
update:
Video review
Discuss!
Last edited: