Hey guys,
Bit of a query from a newbie here on the graphs.
In the intermodulation distortion graphs the Topping and others (same chip?) have the hump in the middle of the readings.
To my uninformed eyes that would look pretty bad - and, (am probably wrong here) being in the mid-levels of the graph, likely to be in the main area of the signal/music?
Is it irrelevant because both channels keep even, because it doesn't really matter, or is it something that can be seen as a flaw in that particular chip?
Just interested - it sticks out like a sore thumb to me on the graphs which should?? be ideally straight?
eg: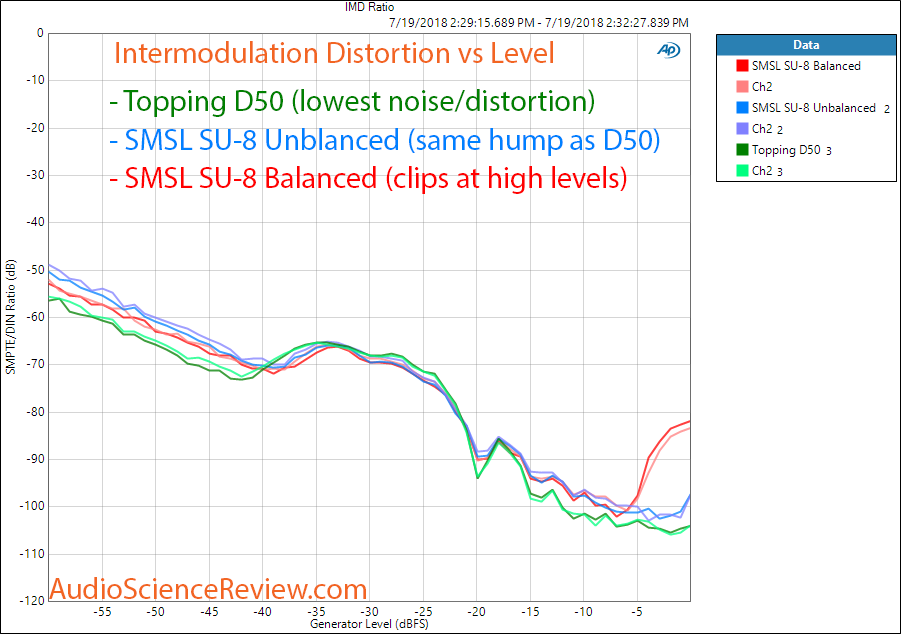 .