Joined

Oct 25, 2019
Messages

98
Likes

94
Location
Just completed a full set of in-room measurements in 6 listening positions (individually) for each of these speakers, with independent measurement sets for each individual speaker (left vs right).
Speakers measured are:
Ascend Sierra Towers (RAAL) - Stereo Pair
Ascend Sierra Horizon (RAAL) - Single Center
Ascend Sierra 2EX (RAAL) - Stereo Pair
Revel F206 Towers - Stereo Pair
Listening positions measured are numbered:
0. Left Front​
1. Center Front​
2. Right Front​
3. Left Back​
4. Center Back​
5. Right Back​
All measurements were taken with MiniDSP UMIK-1 calibration microphone connected to my Marantz SR7012 receiver via HDMI. All measurements were made with no changes to receiver volume level, so relative SPL between speakers should be valid as well. Each measurement consisted of two averaged log frequency sweeps (20hz to 20khz), for a total of 42 individual measurements (84 individual frequency sweeps).
Links to full REW measurement data: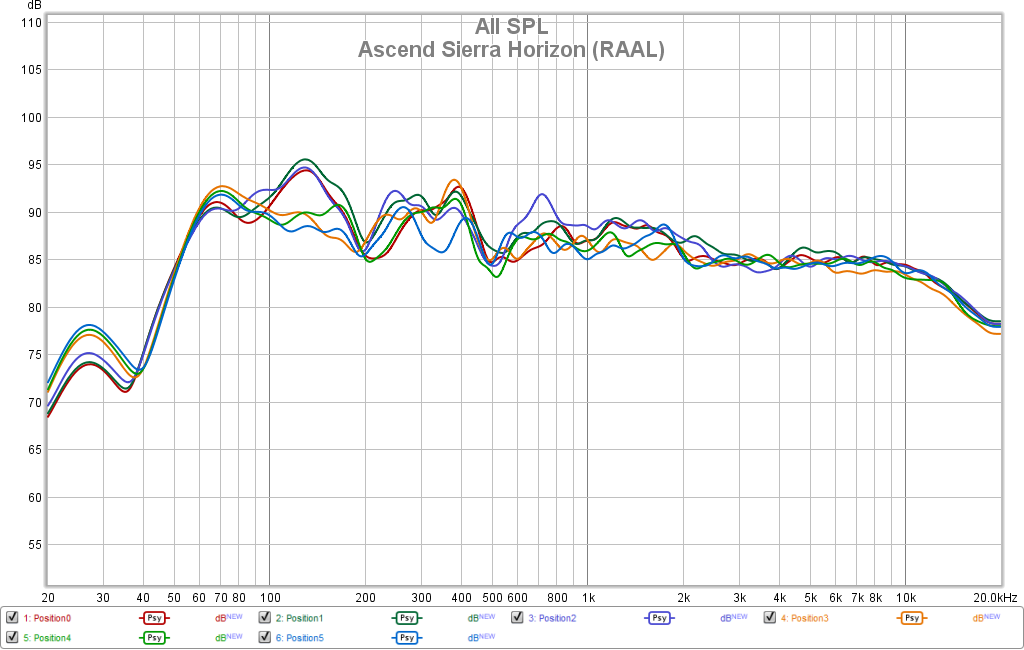 Last edited: