Unfortunately I have no experience measuring big heavy speakers in spinorama form and I'm not in a hurry to start!
That said, maybe something like this setup from
audioholics
if you can measure outdoors?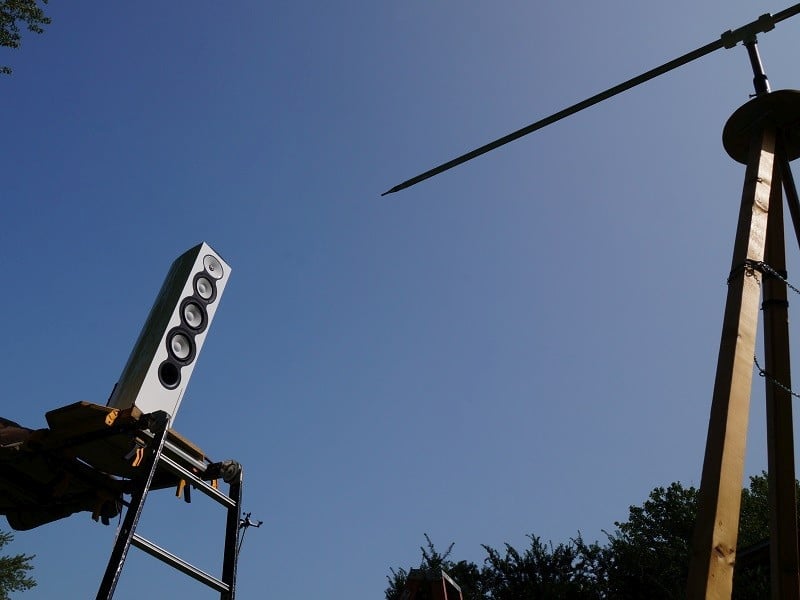 @hardisj
also had a similar setup with a rolling scaffolding thingamajig
at one point
before the NFS saved his back:
(How coincidental that both of these images are for the same speaker too!)
Seems like getting it up there is still going to be a pain, but at least such a setup should provide a stable enough surface.