So, - thought I would play around with measuring my Dali Oberon 3 speakers at my listening spot and maybe do some EQ as I got a ECM800 Behringer.
... But the more I look at my measurements, the more I am confused :-/ -
yes, I am a total noob at this with speakers
Here is the question, - how much can I EQ to get rid of nulls? I have a couple at around 50 hz, and the speakers are all over the place.
I generally tried to EQ down to prevent clipping, and I eq'ed to get a sound "flat". I kinda don't like the harman slope...
But the thing is, - I need to boost like 12 db to get the nulls out and in all I need to reduce the preamp in Equalizer APO by about -6db, not have any red in the "analysis panel"...
I have done separate filters for left and right speaker,
37 filters in all
, but am I doing this all wrong? maybe overdoing it?
My listening spot is in an untreated living room, with me sitting 6 feet from my speakers, and the speakers are 6 feet apart.
For an amp I use a sony STR-DH190, so it's cheap and not the most powerful of all things...
Any advice is welcome
Thanks
First foto is the left speaker before and after EQ at listening spot.
and this is left and right side after EQ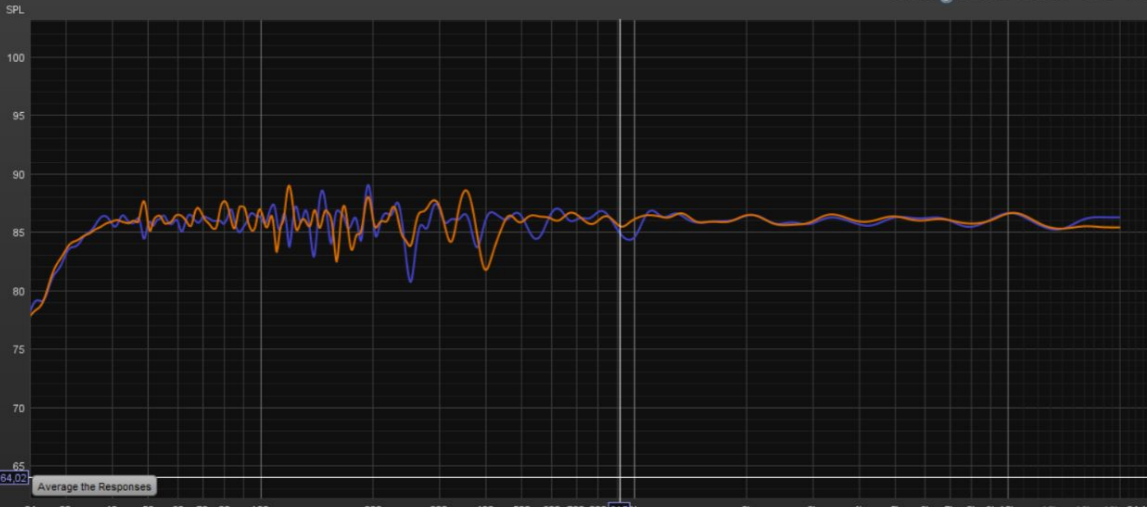 Listening spot...
Last edited: