Here's a few photos I took at this show earlier today. As usual I didn't get time to go in every room and there's a few I went in where I forgot to take photos, but here's some of what I have.
For those who don't know this is an enthusiast's show not a trade show, people bring their own equipment and demonstrate it. There were a couple of trade exhibitors, just to help with the costs I suppose. And there was a record stall and another stall selling all sorts of bits and pieces.
Venue was the North Staffordshire Hotel in sunny Stoke On Trent. It actually was sunny today. Hotel was built in the 1840s to compliment the railway station opposite and is Grade II* listed. Inside it still retains echos of its early Victorian grandeur. I didn't take this pic, just a stock photo:
(Note - the room names are as they appear on the show's programme).
So, off we go -

'Alchris Audio'
was the first stop - this was a trade room, showing their V200 Domestic Monitors. A lot of speaker for £4.2K, easily filled the very large room:
'Baggawire
' - Minty Yamaha NS1000M and Sony Pre-power, a good combination:
'Orbscure'
- I really liked the sound in this room. Omar Skinner CR502 loudspeakers and the irresistable charm of Accuphase:
Had to take some close up pics of the Accuphase kit:
And this Technics SP10 that was the source in use when I was in there. I don't do vinyl anymore but still have a soft spot for the 70s and 80s superdecks and the SP10 is my favourite. It sounded impeccable:

'Max The Sony Guy' -
He really is and I suspect he only brought a fraction of what he has. Sony STR6120, absolutely mint, into a SQA 2030 Quadrophonic decoder and on into various models of the Sony APM speakers. I do love classic Sony and the sound quality was excellent.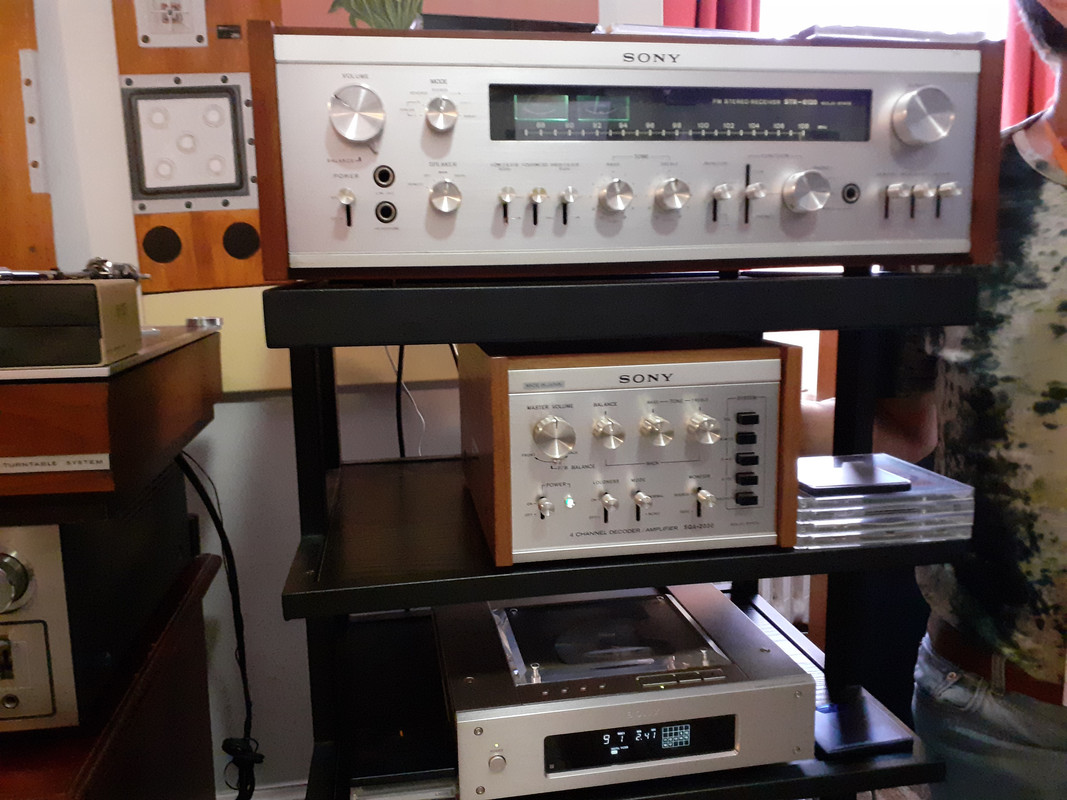 picture share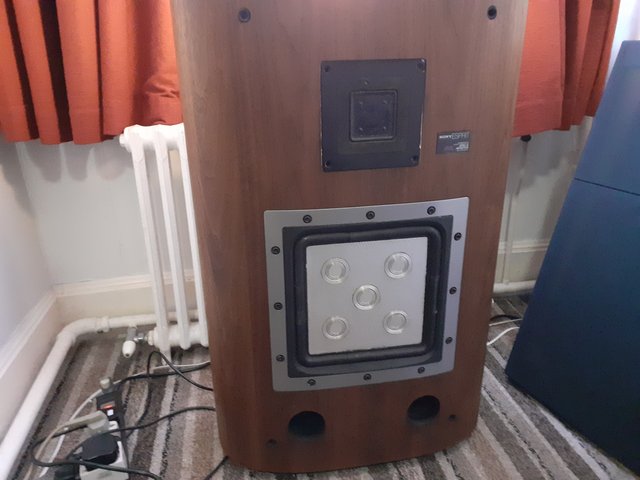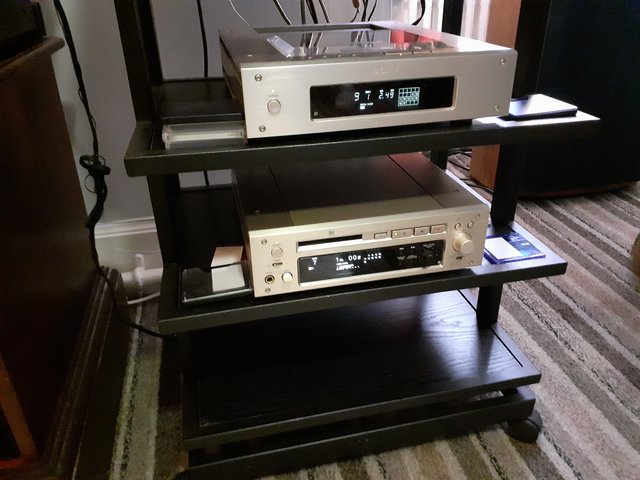 upload pic
upload pic




'Keith/MF1000' 'mega system'
-
Did what it said on the tin. Custom built subs using 18 inch Volt drivers with cabs on top using a mix of SEAS and Volt units, bass powered with Behringer amps, mid and tops are 845 Ming Da tube amps. Effortless - as you'd expect.
upload pic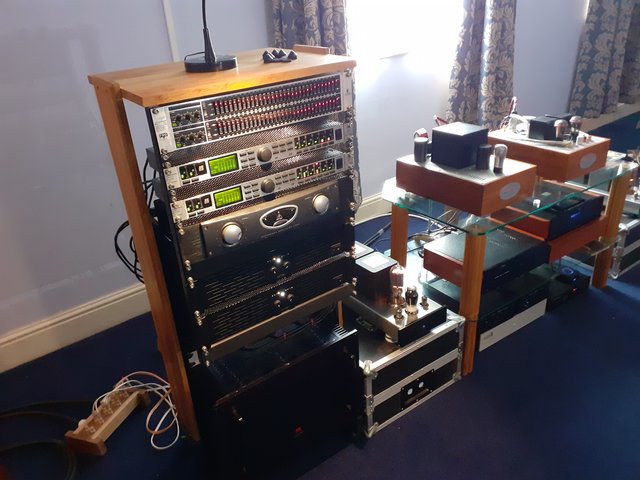 upload pic
'Lurch and IDS' -
Big Martin Logan Summits with NordNC5000MBS monoblocs, Brinkman TT, Lector CD player. First time I have had a listen to any of the really big MLs, I can see the attraction.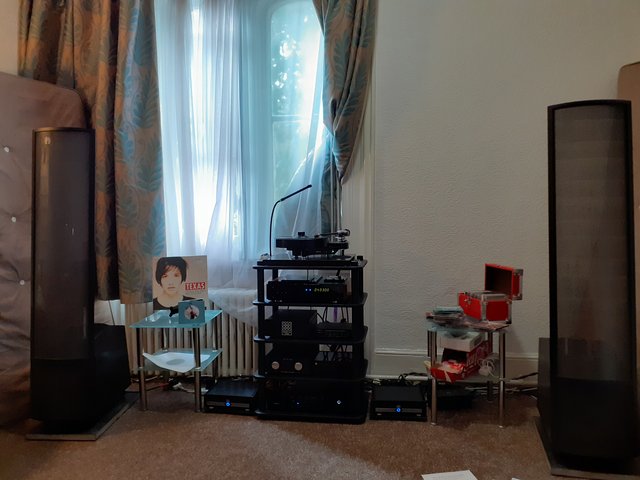 upload pic
'Ed Howarth'
- great system this one. When I went in something was playing that I recognised but could not place, and it sounded fantastic. After a minute I realised it was 'Blowin' Free' by Wishbone Ash. Got the album but not listened to it in years.
Anyway - Q Acoustics 2020i which are tiny, with an REL S3 sub, crossed over at 100Hz with a cut off so the Q Acoustics are not fed anything below 100hz. QUAD 606 power amp. And it really worked so well.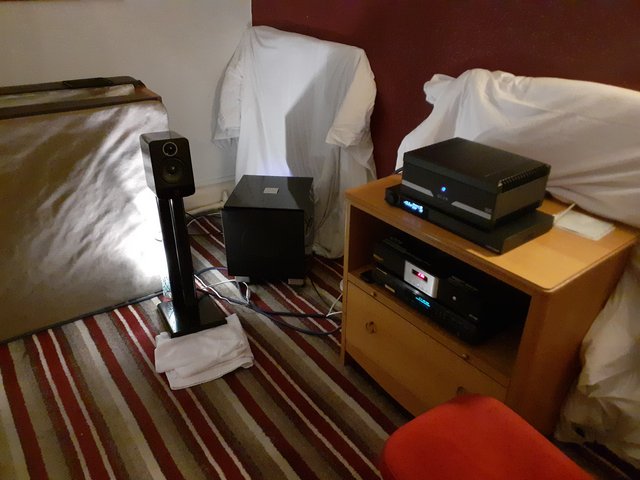 free image hosting
'Jester 7 & Vinylystas'
Kii3 with the bass modules - say no more. I keep having to talk myself out of getting some of these. They are expensive but they are so perfect, especially in the lower frequencies. They just start and stop like nothing else, ever: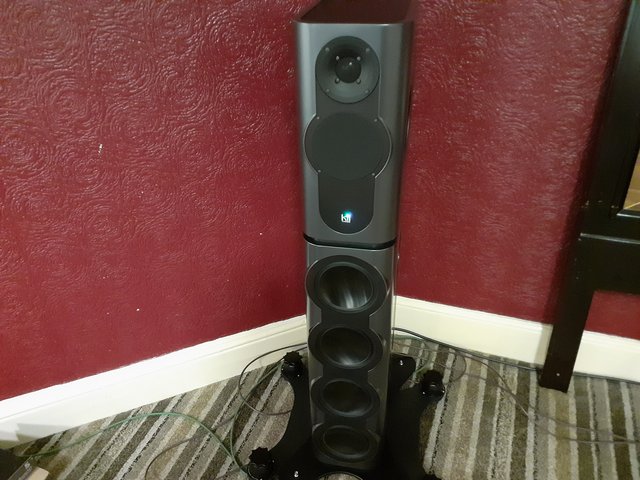 'Orangeart & Making Light
' - Linkwitz Orions with KFF audio MA-01 amps. If there's a bad Linkwitz speaker I've not heard it yet. These could have done with a bigger room to stretch their legs a bit but still sounding faultless.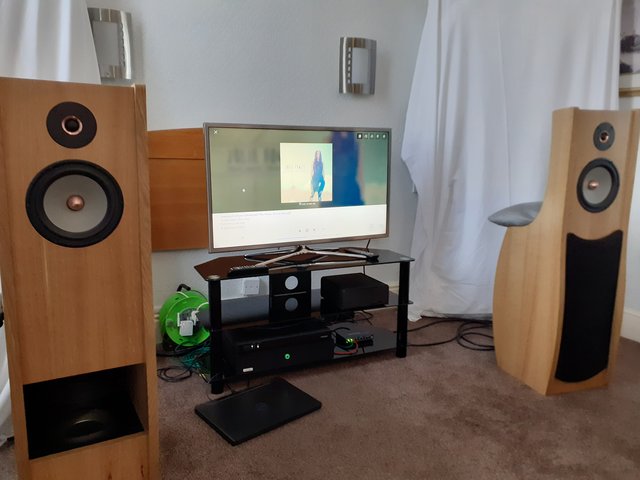 Got a few more pics I think, might put them up tomorrow.