Active Member
Forum Donor
Reviewer
Joined

Jun 8, 2022
Messages

158
Likes

1,832
Location
Hi, I measured a pair of Genelec 8361A.
And I have attached multitone distortion comparison data with other loudspeakers, so I hope enjoy it.
Frequency response
This is 3-way loudspeaker.
I'm using near-field measurement(LF) and window gating(5ms, 1m distance) to get a frequency response,
so I can't measure perfectly(of this design).
Therefore, I hope you enjoy this data(Frequency response) only for fun.
Next,
Directivity
Likewise, they have a 5ms window.
Beamwidth
Polar plot
THD
Measured at 85/95dB
[email protected]
.
Very clean!
Next is
THD comparison.
(Sample A and B)
The owner of these loudspeakers told me, "The 3rd HD is slightly different."
So, I measured them.
It's interesting.
Sample B is higher at 85 dB SPL, but mitigates back to the same level at 95 dB SPL.
But I know this is a tricky nitpicking.
They're still close to perfection.
Next,
Multitone test
85dB
[email protected]
The data limited to 80Hz or higher, and the deviation between samples are all beautiful.
Multitone test(Increase level)
76dB
[email protected]
~ 96dB
[email protected]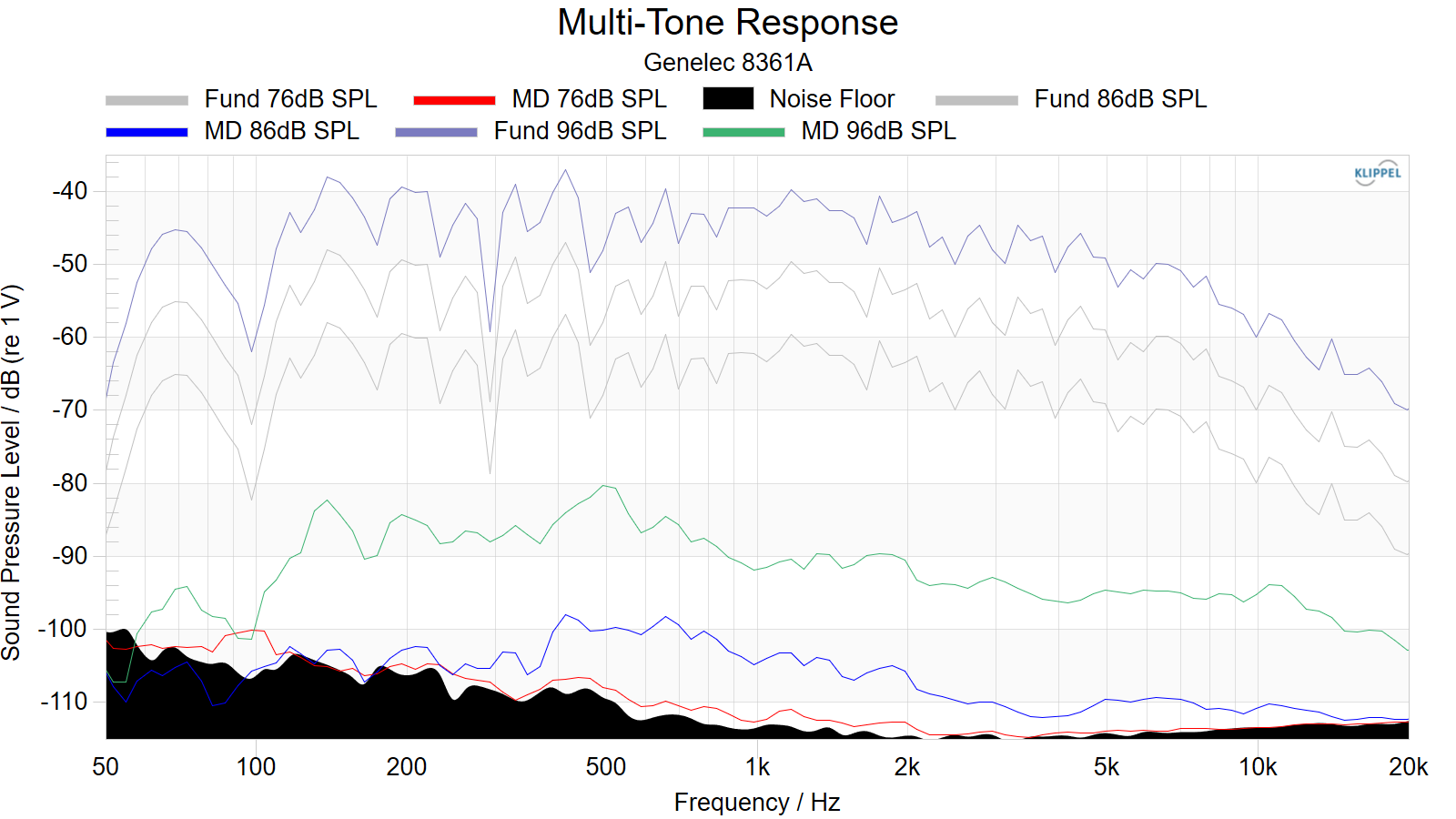 Most impressively, the measurement data of 76 dB SPL was not measured properly because it was low enough to be buried in the background noise of the measurement environment.
This speaker is insanely clean.
And furthermore, even when we increased the level from 86dB SPL to 96dB SPL, MD didn't grow any more.
Compression test
Wow.
I'm really lost for words.
(This is not because I am not good at English.
I have a Google translator, LOL)
Next,
Frequency response deviation between the 2 samples.
Very little deviation.
I hope you enjoy these data.
Next, part2.