I've seen a fair amount of bashing of certain brands here and I thought I might post a review of a piece that I recently acquired...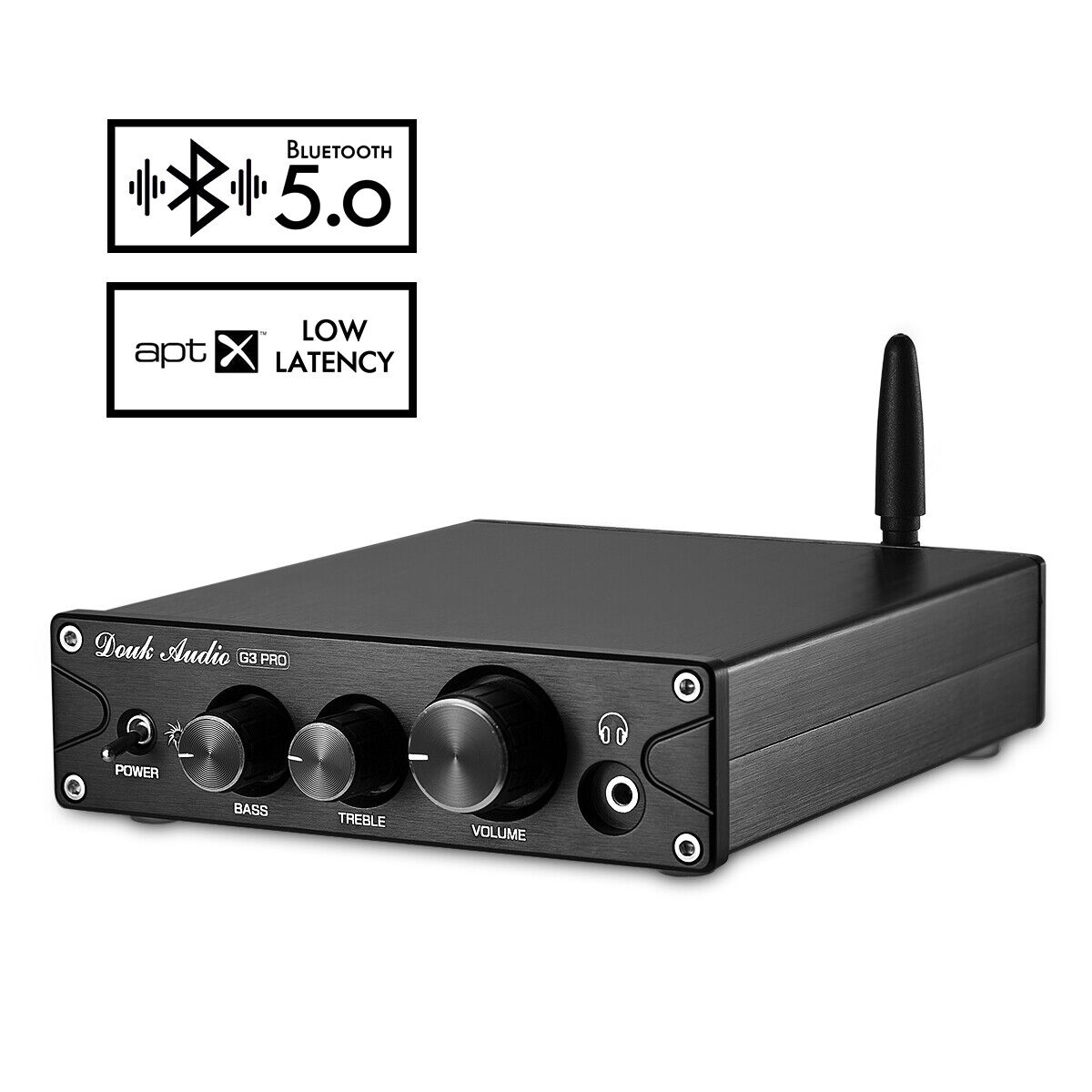 I recently purchased a Douk Audio G3 Pro on eBay to replace the SMSL AD18 I had powering my bathroom / bedroom sound system after is had suddenly started malfunctioning, (first the bluetooth became unreliable, then sometimes the audio outputs would be in a muted state that required a complete system reset).
Interestingly enough it only really began malfunctioning once I had seen
this review
..!
I was really fed up with all the trouble it took to simply get sound happening when I wanted to take a bath and watch a movie, (for example).
I started shopping for a replacement, I needed something with a decent Bluetooth codec (APT-X or better), and also needed it to have a headphone amp built in, and I didn't want to spend more than $150 ( by this time I felt I had completely wasted $144 on the short lived SMSL AD18)
As you may know, there is an abundance of items on the market which fit my needs at that price. I became interested in the Douk Audio G3 for several reasons:
1: No software. It has no menus, no remote-only functions.
2: Physical Controls: A power switch, a volume pot (not an encoder), bass and treble controls, and RCA jacks for the analog input.
3: State of the art parts (for the money) Texas Instruments TPA6120A2 headphone amp, two TI 3116 class D Power amp chips, three TL072s (which fine by me for this device) in the EQ and preamp a "QCC3008" APT-X Bluetooth 5.0 receiver and an ESS DAC for converting the Bluetooth to audio.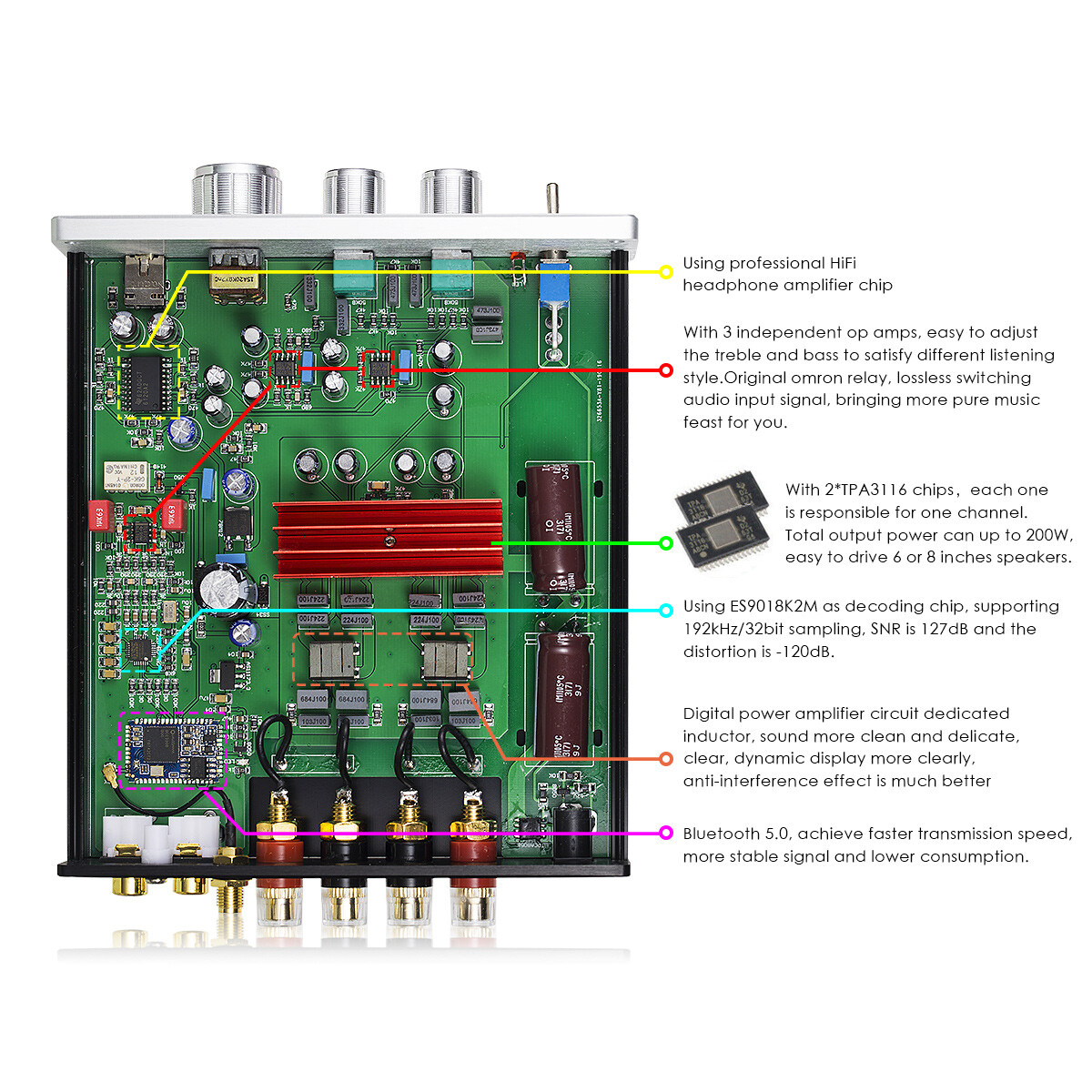 4: $98 (when I purchased it) including shipping direct from
Douk Audio's ebay store
.
It arrived very quickly, (I think they have several local shipping centers in the US with items in stock).
The fit and finish are great (though the speaker output connectors are too narrow to use a standard paired banana plug - same problem on the SMSL AD-18 too - Why?)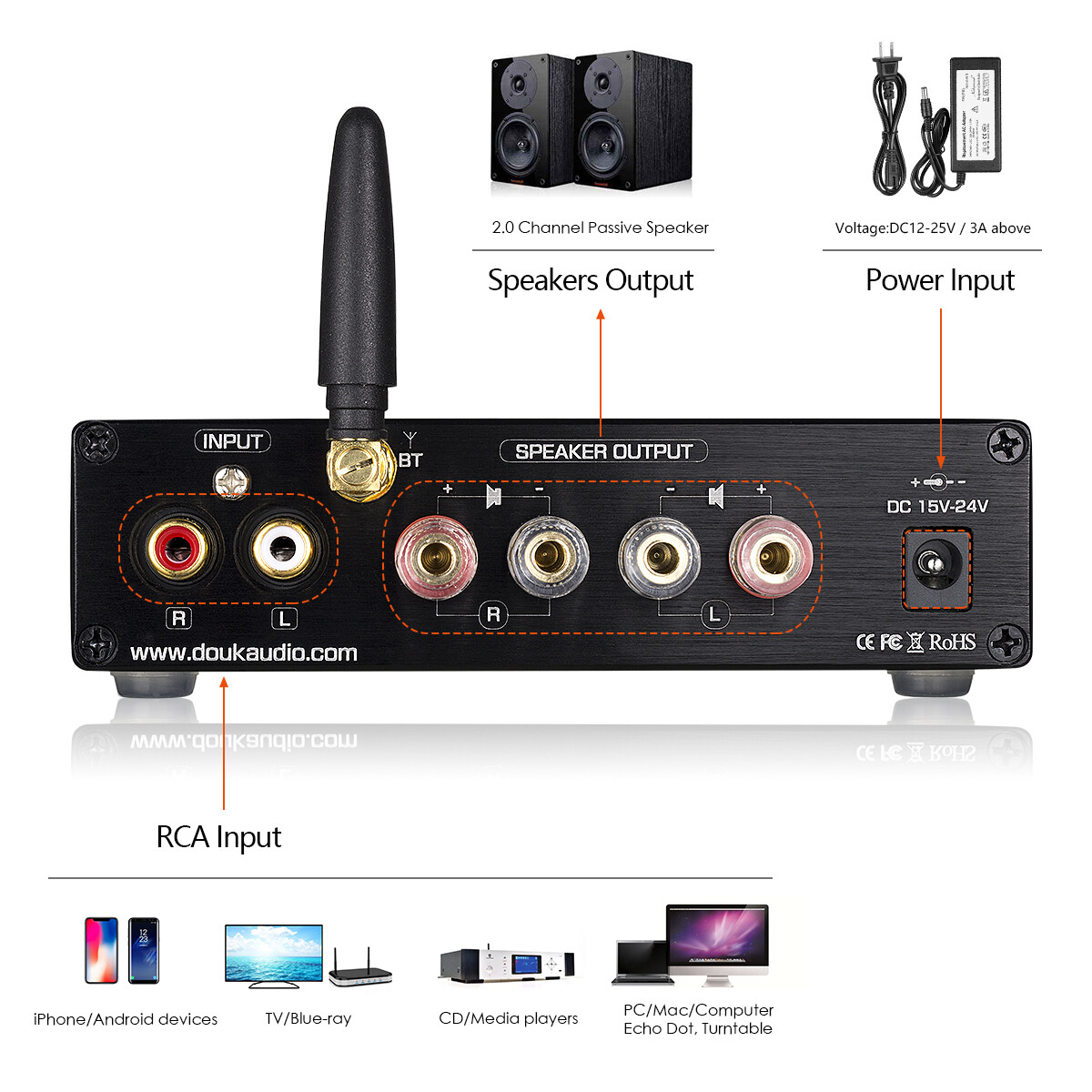 In my initial listening tests I thought it sounded very good, I connected it to a variety of passive monitors in my studio just to check it out, then I plugged in a set of headphones… hmmm.
Apparently there is no way to operate it as a headphone amp without the speakers also being active.
This headphone amplifier is one of the main reasons I purchased the unit…
I know that the TI3116 amplifier chips used in the G3 Pro have a mute pin that is used in some designs to prevent the speakers from producing a "thump" when powering the unit on or off.
I noticed that when switching the unit on and off that the speakers did not make a "thump" but the headphone output did.
I also noticed that the headphones did not mute at the same time as the speakers.
I assumed that this was because the power switch was also toggling the "mute".
Upon further investigation I discovered that if I balanced the toggle of the power switch in the middle of it's throw, the speakers would mute but the headphone amp, DAC and all other circuits still functioned normally.
I think that the G3 was designed to use a SPDT *center off* toggle switch, rather than the 2 position switch installed in the device.
If this switch was of the "center off" type then the power switch would have 3 positions:
1: Down: "off"
2: Middle: "center off" this will mute the power amp chips but power up everything else, allowing it to be used as a headphone amp.
3: Up: "on" Power Amps un-muted.
The G3 I received has only a 2 position switch. I don't know if this was a manufacturing error or a revision, but it is unfortunate that it renders the device useless as a headphone amplifier.
Once I figured that out I was able to use the headphone amp by itself, and I must say it sounds really good, leagues beyond the SMSL AD18 headphone amp, I'm very happy with the sound.
I've made a few measurements here using a UA Apollo interface I use for testing and calibrating gear.
The THD vs Frequency plot is something I think is very important when trying to understand the sonic signature of a circuit ( I wish Amir would incorporate them in his testing!). In the plot below, showing THD vs Frequency from the Line input to the Headphone output, you can see that the THD is quite high in the lowest octaves of the response, and then quite low for the rest of the frequency range. This is a characteristic seen in transformer coupled gear, and is not an undesirable quality (the worst sounding circuits tend to have distortion that rises with frequency, for example). I made this measurement with the circuit feeding a 10kΩ line input.
The power amp section did not have these characteristic, and was much more linear. 2nd harmonic 80 to 90dB down, certainly decent enough for the intended use of an amp like this. Note that the distortion at 100Hz is virtually identical to the distortion at 1kHz:
In conclusion, I think this amp is quite a bargain. It works well, it sounds good, and so far it's been very reliable.
My correspondences with the manufacturer have been excellent, they seem to take their products seriously.
-Chuck Zwicky
NY, NY