and that's exactly what was tested by Amir. Just not calibrated what could be done (and more) in an EMC lab which Amir does not have.
And this was the only test able to show a real difference.
It dose not need to be calibrated but a little bit more reproducible would be nice.
That is a LOT of combinations.
Do you listen?
Just one measurement with a relativity High known resistor is sufficient to calculate the performance from there.
EDIT: one change mayor change to the setup now add 1K
o lower HF common mode currents in specific cases. It will do NOTHING for ground loops
Whats the return part for the current?
Its ground... so why you refuse to call it ground loop?
What the ferrite does in your case is increase the impedance for common mode but NOT for the signals traveling through that cable. A lower HF
It effectively is a common mode choke and thas what they do
(does nothing for mains leakage etc.)
Well It effectively is a common mode choke with a very small inductance. therefore its effect at mains frequency is negligibly small.
A ferrite is only filtering common mode. It increases the common mode impedance and not the differential mode (what is passing through the coax).
Yes i know that's what common mode chokes do
You could only change the common mode impedance of that cable and thus won't influence the FR.
And the ideal Connection would have:
High common mode impedance
Low differential impedance
and no influence on FR
Only specific ferrites (there are different types for different freq. bands)
I know. I have some education about soft magnetic materials.
only do something just outside of the audible band.
If you mean having high losses at audible band then yes only some.
But as long as you keep em from saturating there is no reason a ferrit would not work at audible frequency's.
But as mentioned the effect is
very limited
because of the low inductance.
So you do feel that the test was inconclusive because not a lot more tests were done under many extreme conditions
The conclusions that can be drawn from the test have limits and don't apply in all cases.
that's all.
To me it feels like your trying to attack me and and undermine my knowledge of the topic.
So i'm not sure if you actually interested discussing constructive ideas and maybe now concepts to streamline the testing and make the results more Conclusive.
In a way that they are not less Conclusive then they are now for this case.
1. the use of a defined as source impedance 1K
Why? Why not? the higher the better the captive cable influences show up. Same reason one would scale the y axis to +-1dB
Same reason we look at the distortion graph down to -140dB and not just cut it off at -115 and say its perfect. its nice to see
2. Replace the transform test with something like this.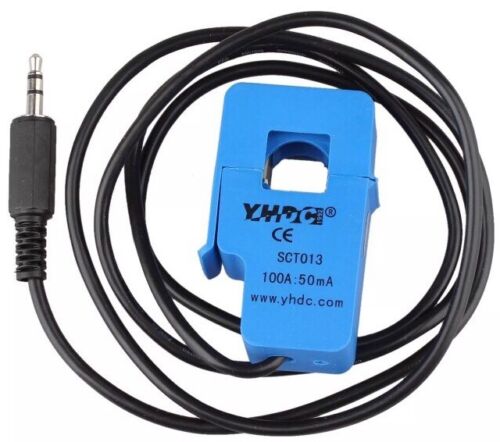 Play a Sine sweep at given volume. still not calibrated or linear but reproducible and comparable.
Also Rejection vs. frequency
also. Terminate the cable under test in something like this
Connect there grounds together so measured Loop impedance is only(mainly) cable impedance + contact impedance.
3. (Tahts an independent/extra test)
Connect one side to of the cable to the AP analyzer and short the other side with an end cap.
Something like this but the other way around...
Then use a audio amplifier and a resistor to apply Commenmode Current to to the shorted end.
Play a sine sweep and you Have a common mode current picup/rejection over frequency.
Last edited: